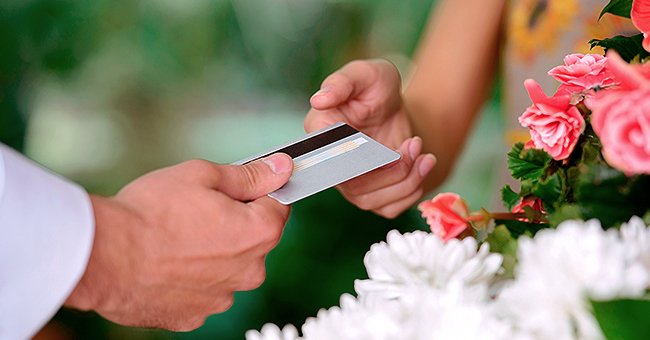 shutterstock
Daily Joke: Sad-Faced Man Orders a Basket of Flowers for His Wife

A man with a gloomy face walked into a flower shop with an unmistakable aura of sadness around him as he ordered a basket of flowers.
A man entered a flower shop to order a basket of flowers, and the expression on his face reflected sadness and gloom.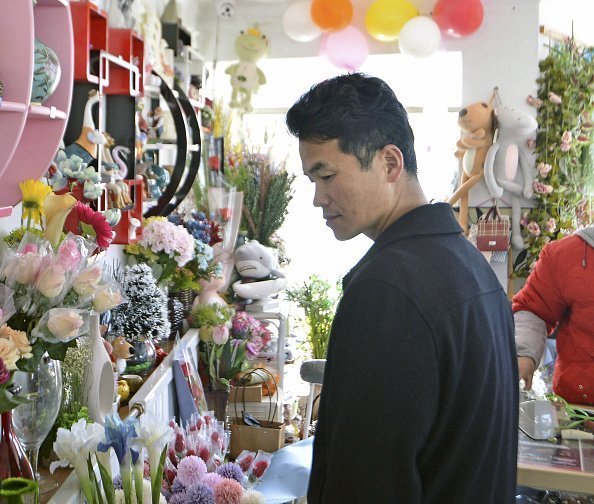 A man visits a flower shop in Pyongyang on International Women's Day | Photo: Getty Images
Driven by the unmistakable look of a man in mourning, the sales attendant stood up in earnest with a look of pity as he got ready to take his orders of a funeral bouquet.
However, the attendant soon realized his assumptions were false, as the sad-faced man requested a basket of roses for his wife to mark their wedding anniversary.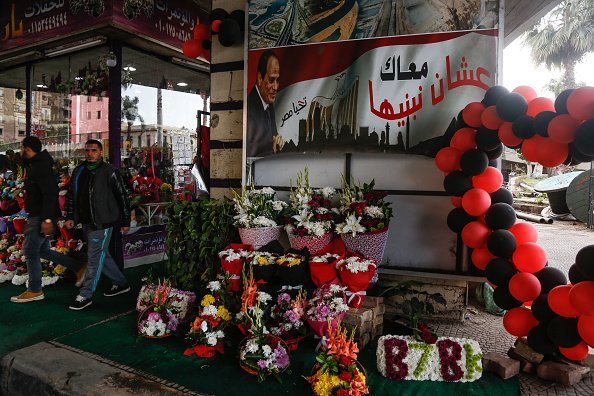 An Egyptian man selling flowers at a flower shop on Valentine's Day in Egypt | Photo: Getty Images
Overcome by guilt for his earlier misplaced assumptions, the salesman inquired from the man to find out the anniversary date for possible documentation of the expected delivery time.
The curious clerk asked:
"And what date will that be?"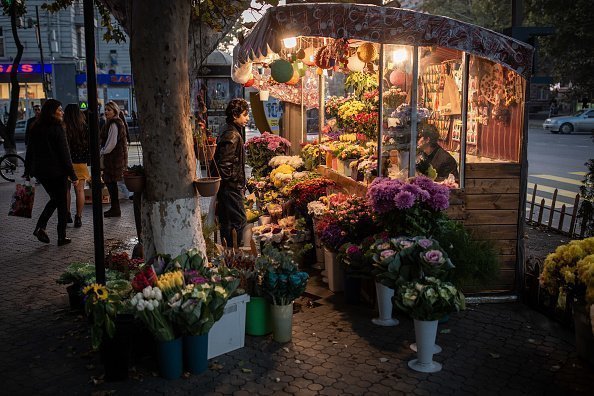 A picture of a man standing by a flower shop in Yerevan, Armenia | Photo: Getty Images
Creasing his face further, the man replied:
"Yesterday."
The reason for the gloomy face became apparent to the flower shop attendant.
A REPORTER ASKED A COUPLE THE SECRET OF THEIR LONG AND HAPPY MARRIAGE
Once, a couple known for their peaceful co-existence and lack of domestic quarrels was celebrating their golden wedding anniversary, and a reporter came around to inquire about their marital success.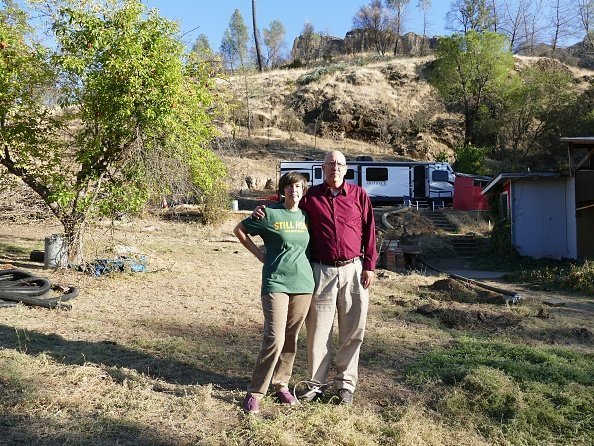 A man and his wife posing for a photo in North Carolina | Photo: Getty Images
The married couple had long been the cynosure of all eyes due to the absence of the usual marriage fights and scandals, and the curious reporter thought their love story worthy of the front covers.
To boost his story, he asked them the secret of their long-lasting and happy relationship even after years together. The wife divulged their secrets eagerly as she explained:
"Well, it dates back to our honeymoon. We visited the grand canyon and took a trip down to the bottom of the canyon by pack mule. We hadn't gone too far when my husband's mule stumbled. My husband quietly said, 'that's once.'"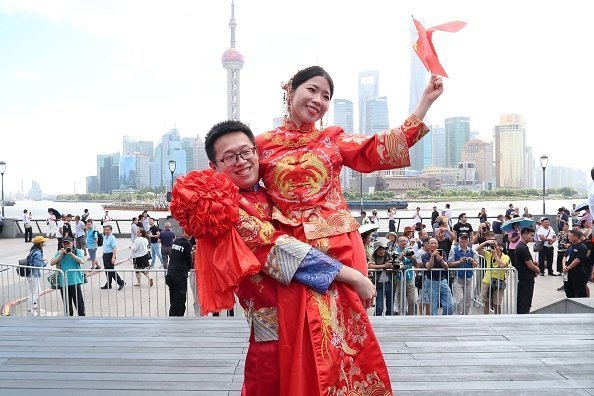 A newly-wed couple poses for photos during a group weeding | Photo: Getty Images
The woman went further to narrate how the mule stumbled a second time and her husband's reaction. She continued:
"Once more, my husband quietly said, 'That's twice.'"
A half-mile later, the mule stumbled a third time, and her husband brought out a pistol and shot it. The alarmed woman began to protest the ill-treatment of the animal, and the husband looked quietly at her and said:
"That's once."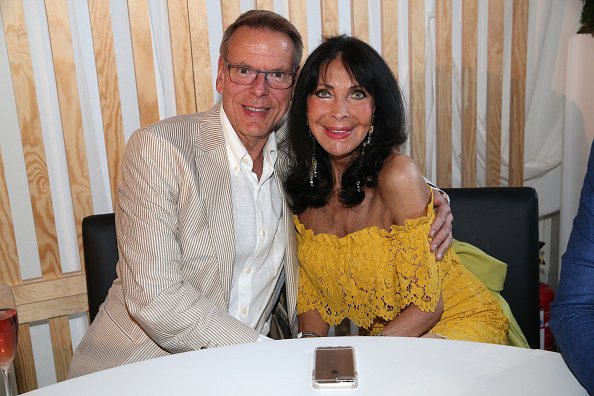 A man and his wife posing for a photo during dinner| Photo: Getty Images
That was the last time she ever attempted a protest.
Read more jokes here.
Source: Jokes4all, Jokesoftheday
Please fill in your e-mail so we can share with you our top stories!