Jason Aldean Drops New Track 'Champagne Town' Ahead of Upcoming '9' Album Release
On Monday, country singer Jason Aldean announced that his latest album, "9," would be released in 10 days. However, to entice fans until then, he released a single from it.
On social media, he also encouraged fans to listen to the song and say what they thought of it. Aldean's newest track is titled "Champagne Town."
The song was written by Matt Dragstrem and Josh Thompson. The country singer's album got its title from being his ninth studio album.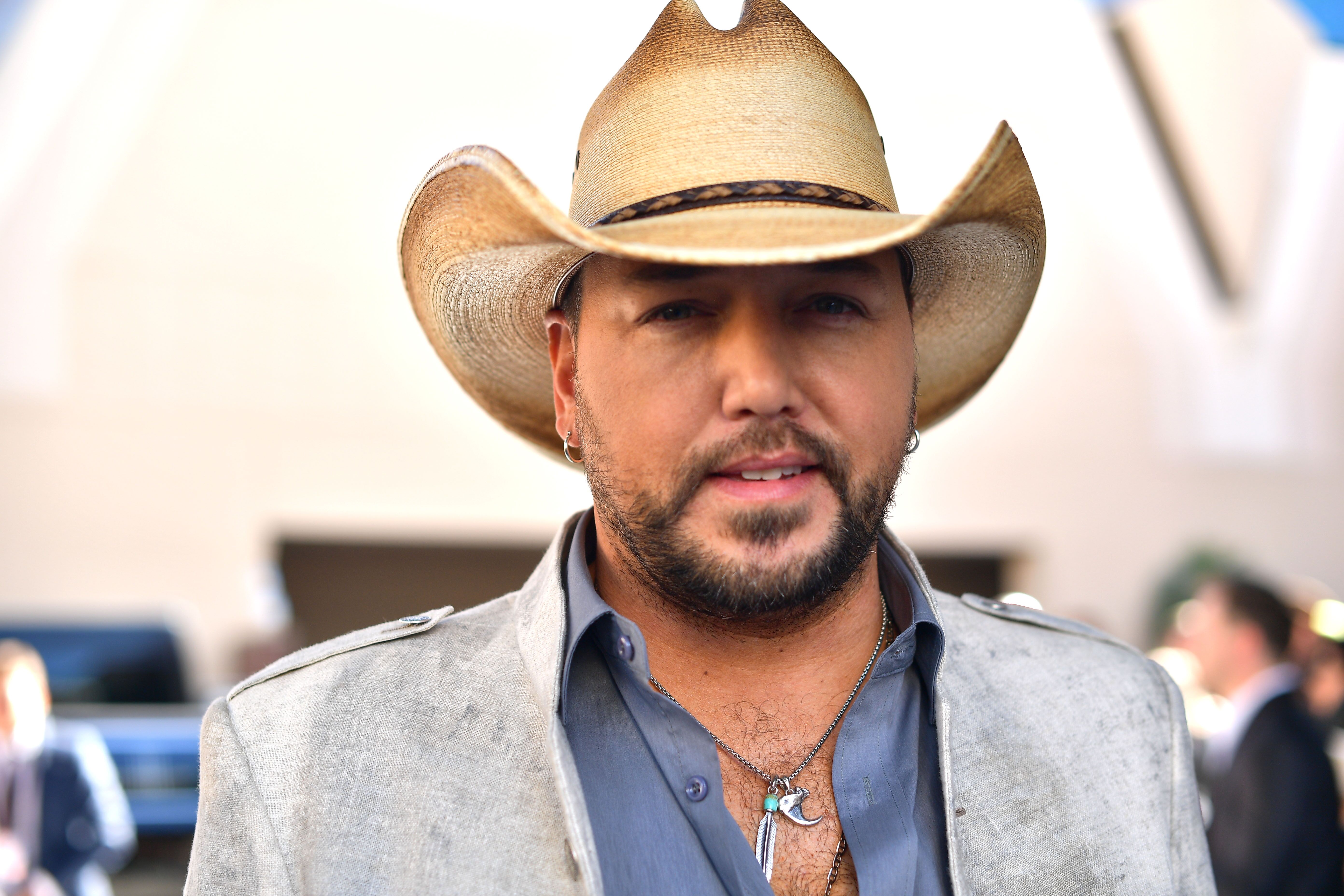 It's set to be released on November 22, 2019, and features 16 tracks. Speaking about the album on Cumulus' Broadway's Electric Barnyard he said:
"This one took us a little while to record, just because there's so many songs on it. I feel like with us, every time we go in to record a record, there's a fine line of doing things that people have come to expect a little bit, but also making it fresh and new, and giving them things that they haven't really heard yet, even though it's kind of in the same vein."
He went on to assure fans that the album was still an Aldean one, but "different." The musician shared that the new album had "some really traditional-sounding things."
"There's a little bit of everything on the record"
Aldean further explained what his latest production would have stating:
"There's things that are a little cooler, and got a little more pop flair to them. We Back,' that's a big tempo thing, so it's kind of like that. There's a little bit of everything on the record."
He revealed that fans could forward to many "different influences." The singer explained how the album had country, pop, rock, and blues music.
The diverse production has "a little bit of everything on there." In a previous interview, the star shared about all the hard work that went into his latest work.
He praised his work saying it was "a really, really great record, from top to bottom." Aldean confessed that when he handed his work in, he felt clichéd for commending his own work but that he truly believed "there's something pretty special about this one."