Gabrielle Union from 'LA's Finest' Reveals How Daughter Kaavia Changed the Mood as They Filmed in a Cemetery
Gabrielle Union's daughter Kaavia James is all about spreading joy wherever she goes as seen in a recent post on Instagram.
Kaavia James' joy is contagious, and its effect can't be stopped even in a graveyard. 
Yesterday, Gabrielle Union took to Instagram to explain to fans how baby Kaavia turned the mood around while filming at the cemetery.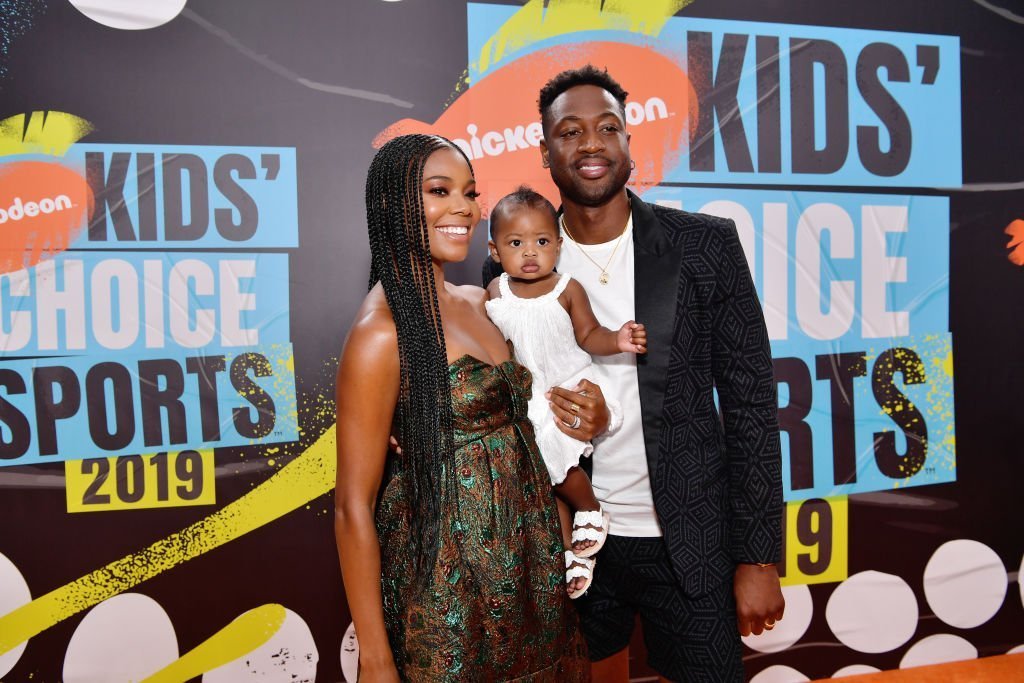 In the post which saw Gabrielle, dressed in black and baby Kaavia bonding, the "Bring It On" star explained that she and her crew were shooting a scene in a cemetery. As expected, many people had the chills about being at a gravesite.
Describing the awkward atmosphere, Union wrote:
"It was kinda quiet & everyone moved about with a solemn detachment."
Luckily, to everyone's delight, baby Kaavia showed up at the scene, and her contagious joy filled the atmosphere.  
However, the newly-turned 1-year-old didn't stop at making everyone smile; she also did something sweet in honor of her dad, Dwayne Wade.
Recounting Kaavia's adorable gesture, Gabrielle wrote:
"They say babies are intuitive by nature, so it was not a surprise when Kaav took the rose she had been playing with and walked over to a headstone that bore the name Wade and placed her flower down on it and stood there for a few moments silently."
The actress continued praising her daughter:
"She changed the entire energy on set and gave me a reminder to slow down and appreciate the living and the departed and give glory to those moments that change everything."
Fans and colleagues were touched by the sweet story and took to the comments section to express it. Actress Essence Atkins commented:
"Wow, magical. Thank you for sharing. Needed it especially. Sending back the love received. ❤️?"

A fan who agreed with Gabrielle's sentiments writing:
"Babies have the best intuitions. I love how Kaav was drawn to her last name. She's a special little ladybug.??"

This comes after Gabrielle and husband Dwayne Wade went all out to celebrate Kaavia's first birthday with a The Wiz-themed party. 
As revealed by E! News, the birthday bash saw the celebrant dressed as Dorothy while family friends went as Tin Man, Scarecrow and Cowardly Lion.
There were also two women dressed as Glinda the Good Witch of the South and Evillene the Wicked Witch of the West who performed Brandy and Monica's "The Boy Is Mine," with the lyrics changed to "The Wiz Is Mine."
Costumes seem to be a favorite tradition of Gabrielle, and Dwayne Johnson as PEOPLE reports that the mother-daughter duo wore matching cheerleader costumes for the actress's famous movie "Bring It On."
Gabrielle and Kaavia are, no doubt, the ultimate mother-daughter duo!