Dwayne Johnson's Eldest Daughter Simone Is All Grown up and Looking like Mom's Mini-Me in a Recent Photo
While all eyes have been on Dwayne Johnson's growing family after his recent marriage to longtime girlfriend Lauren Hashian, true fans of the actor know that he also has a daughter named Simone from his first marriage with Dany Garcia. 
It's never easy watching your child grow up so quickly, especially when they're off to college and you have to deal with not spending every single day with them. When Simone Johnson graduated from high school and took off to New York for college, that's exactly how Dwayne "The Rock" Johnson felt.
Now that Simone is all grown-up, it's becoming clear that she's her mom's mini-me, resembling her looks and facial expressions. 
Sharing Her OOTD
Dwayne's teenage daughter took to Instagram to share an OOTD with her fans, taking a quick social media break from studying at New York University after graduating from the NSU University School in Fort Lauderdale, Florida, back in May. 
Simone donned a simple outfit, wearing a black sweater, a maroon skirt, and black sneakers. She kept things simple, showing a faint smile for the camera. 
Dwayne Johnson's Blended Family
Dwayne Johnson shares Simone with his ex-wife Dany Garcia. Now, he recently married longtime partner Lauren Hashian at a private Hawaii ceremony last August, and they share two daughters, Jasmine Lia, 3, and Tiana Gia, 13 months, together. 
Just recently, the happy family celebrated Halloween by gearing up as "The Incredibles." Of course, The Rock had on a Mr. Incredible costume, while Lauren put on her Elastigirl ensemble. Their two girls, Jasmine and Tiana, suited up as Violet and Baby Jackjack. 
Living With Strong Women
While Simone was missing in action in the festivities, Johnson never forgets to include her when speaking about his family during interviews. Once, speaking about his three daughters, Dwayne said:
"I have a house full of just strong [expletive] women... it's terrifying, but it's awesome."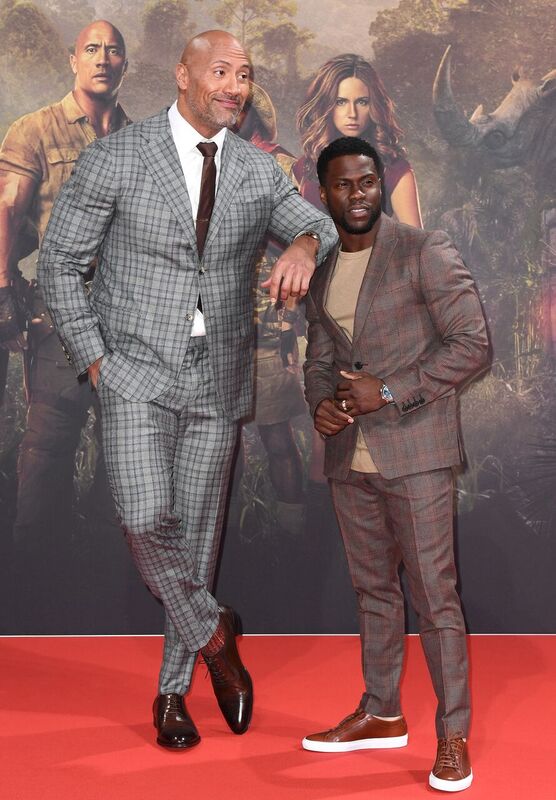 When you're a wrestler like Dwayne, those skills and his muscular strength are some things that are advantageous when having to take care of four women. While they're strong enough on their own, it wouldn't hurt to have Johnson there to protect them from any harm.