'We've Got It All!': Reba Looks Radiant in a Photo with Carrie Underwood and Dolly Parton
The darlings of country music Reba McEntire, Dolly Parton and Carrie Underwood brought life to the Country Music Awards. Reba took to Instagram to share a picture from the night.
In August 2019, the CMA Awards revealed that Carrie Underwood would be returning as the host of the event. They went on to reveal that she would team up with two guest hosts.
Two country music legends, Dolly Parton and Reba McEntire were to take the stage alongside Underwood. Now, fans were treated to a stunning picture from the event.
Reba McEntire took to social media site Instagram to share the sweet picture of them standing on the CMA stage. She wrote:
"We've got it all! Boots, legs and…rhinestones. What did you think I was gonna say???"
In the picture, Reba wore a gorgeous blue top with a pair of black jeans tucked into knee-high boots. She stood next to Carrie who wore sparkly top paired with a short leather-like skirt and heeled sandals.
Dolly stood on the other side of Carrie and wore rhinestoned pants with a leather top paired with clear sandals. All three posed and smiled brightly at the camera.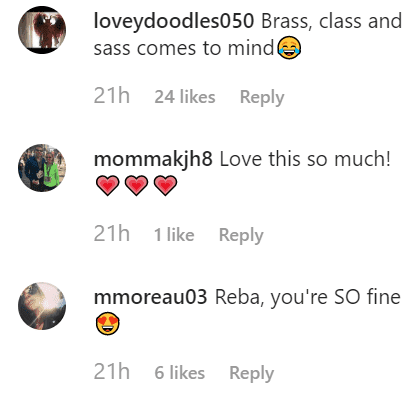 The beautiful picture blew fans away and more than forty-six thousand people liked the picture. Many also took to the comments section to express their adoration for all three women. One wrote:
"Y'all look beautiful! Thank you for being such great mentors for me. I can't wait to see y'all on the CMA awards."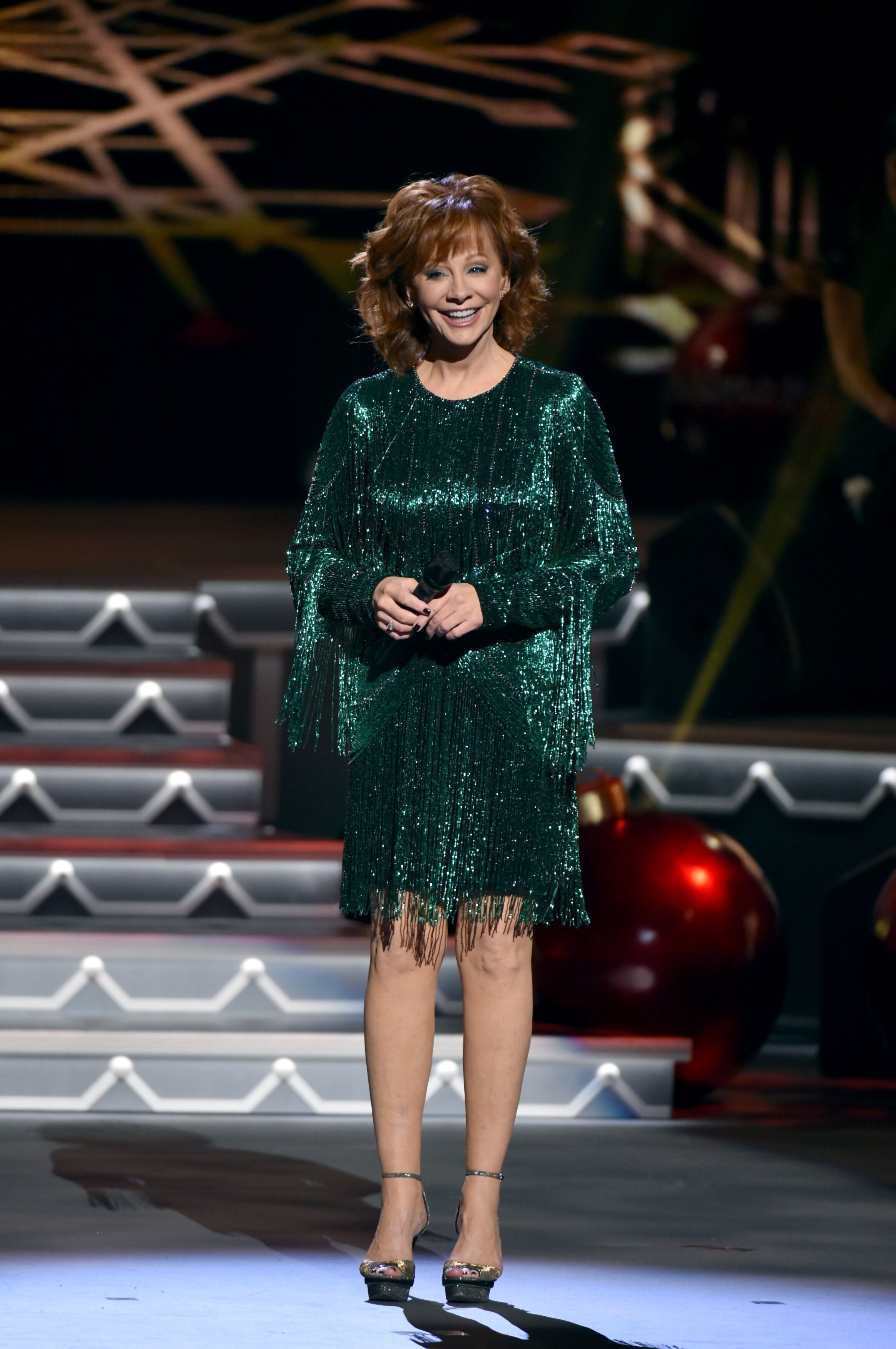 Reba walked the CMA red carpet a single woman. Earlier this month, McEntire revealed to US Weekly that she had broken up with her boyfriend, Anthony "Skeeter" Lasuzzo saying:
"Skeeter and I broke up in May, so, unfortunately, we will not be spending that time together. We still talk and we're friends, but just decided to go our separate ways."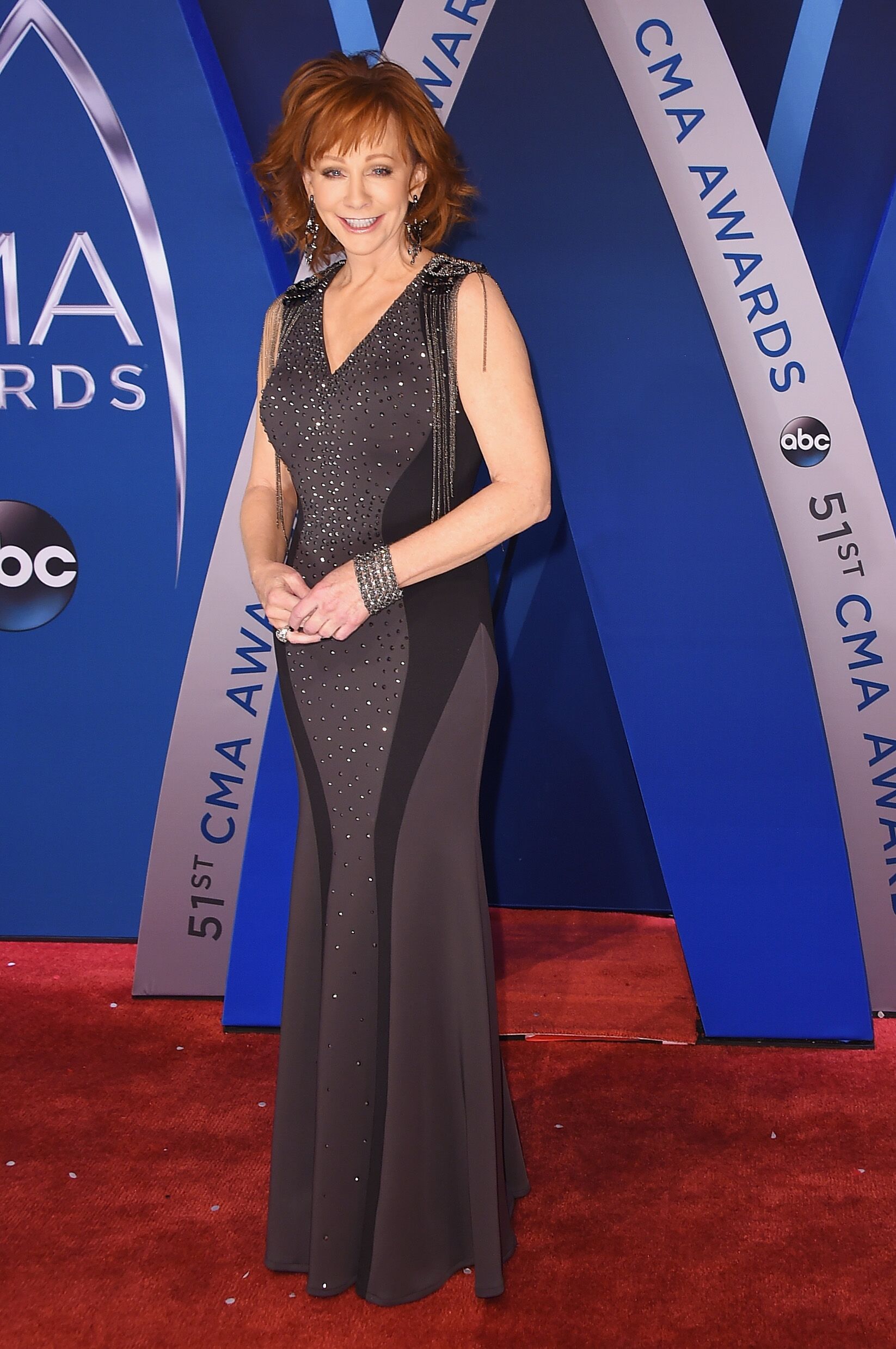 The pair had been dating for two years before their break up. Reba added that they "still talk and we're friends."