Alfonso Ribeiro's Photo of Baby Daughter Ava Sue Flashing Sweet Smile at the Camera Melts Fans' Hearts
Alfonso Ribeiro shares an adorable photo of his youngest daughter flashing her sweet smile at the camera while on vacation in Hawaii. Fans of the couple made sure to praise the little girl for being the ball of sunshine that she is. 
Alfonso Ribeiro's daughter Ava Sue is starting to become a jetsetter, vacationing from place to place with the rest of the family without even turning a year old yet. Being the little trooper that she is, Ava is rarely ever spotted without a smile, seeming to enjoy the adventurous life she's lived so far. 
After jetting to Paris at five months old, she now journeyed to the sandy beaches of Hawaii for another trip with the family.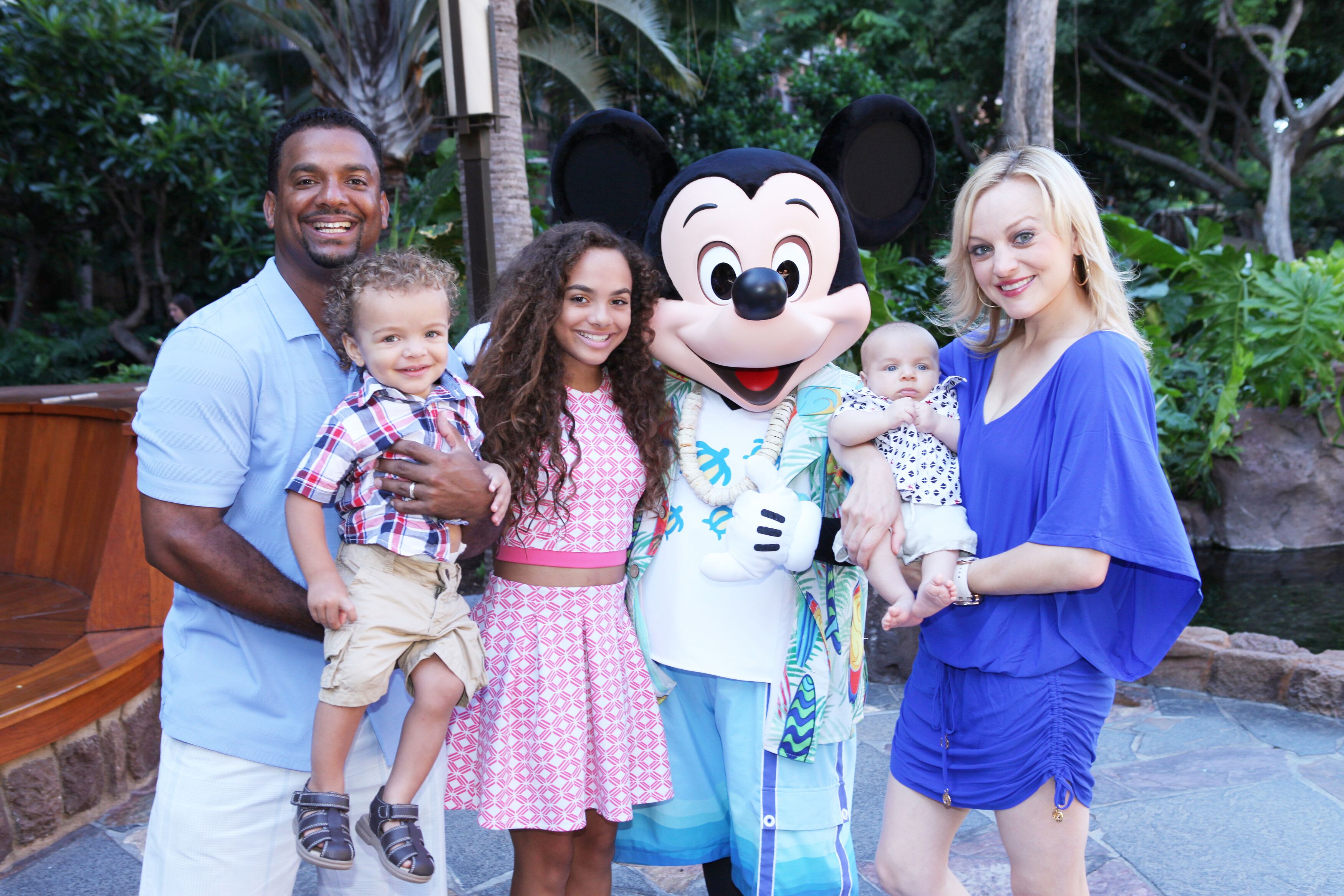 A Jetsetter Baby
Born on May 13, 2019, Ava Sue Ribeiro has already had quite the adventure, as she joined her family on priceless trips to Paris, and now, Hawaii among the many other fun things they do at home. 
During their most recent trip to Hawaii, The "Fresh Prince of Bel-Air" actor and his wife Angela took their little girl out hiking, as they enjoyed the beautiful scenery in front of them.
Enjoying the View
Of course, hoping to freeze the moment in time, Alfonso made sure to snap a photo of his wife and child, as Ava looked back at the camera to flash a smile.
Baby Ava is the third daughter of Alfonso and Angela, who also share sons Anders Reyn,4, and Alfonso "AJ" Lincoln, 5. The actor is also dad to 16-year-old Sienna from a previous relationship. 
Ava Is Ribeiro's Youngest and Last Child
While Alfonso seems to be enjoying life as a dad, he made it clear that he's done having children during a recent interview he had while promoting his latest project. 
Ribeiro dropped by "Access Daily" with his season 19 "Dancing With the Stars" partner and fellow champion Witney Carson to promote their latest project.
The End of the "Program"
The two have partnered up for a new game show, "Catch 21," but he took some time to talk about his daughter Ava and how he's done having children during the interview as well.
He confirmed the news, saying:  
"My program has ended. I'm done. We not playing no more."