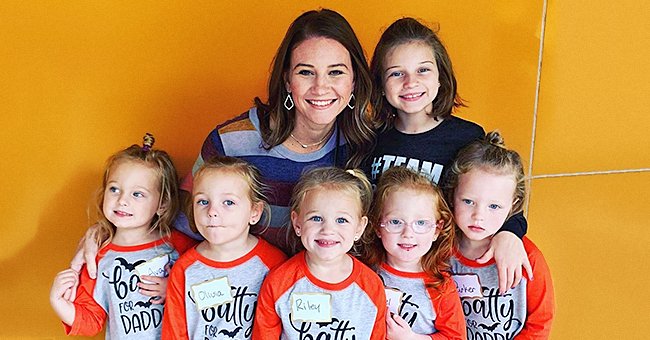 instagram.com/dbusby
Danielle Busby from 'Outdaughtered' Has Hysterectomy after Constant Back and Belly Pain for Years
Danielle Busby, who stars in the reality television series, "OutDaughtered," had a hysterectomy, after suffering a lot of pain in the back and belly for years, following the historical birth of her quintuplet girls in 2015.
Danielle Busby announced to her fans and followers via Instagram that she underwent a hysterectomy operation after being in pain for the past years. She also shared a video on YouTube showing moments before, during, and after the procedure.
In a post on Instagram, Danielle narrated how she had been dealing with pain in the past, which made her decide to have her uterus removed. Accompanying the post was a photo of the mother of six from her hospital bed. In the caption to the post, Danielle wrote:
"Well…it's been three years and I have finally got to the tipping point with all my pain. I am so proud of my body for being able to actually carry quintuplets but physically, my body after having quintuplets has been going through a lot of on-going pain…"
The 35-year-old went on to give details of the pain she felt, saying:
"Making me completely miserable, days where I can't get out of bed with constant belly and back pain…for years! This last year it has just gotten so painful and I really needed to stop putting off "fixing it."
The solution to such pain is to have a hysterectomy, and Danielle did. She wrote,
"The solution to most of my issues was to have a hysterectomy. So today was the day! We posted a video of our update Pre and post surgery on our YouTube channel."
Before the surgery, Danielle's husband, Adam Busby, had told his followers on Instagram that his wife was hospitalized and needed prayers.
After the surgery, Danielle and Adam updated their fans on the outcome. They revealed that her ovaries were unharmed during the process of removing her uterus, meaning that she would not enter menopause early. The TLC star would make a full recovery within six to eight weeks.
Please fill in your e-mail so we can share with you our top stories!