Keith Urban Delivered Moving Rendition of 'We Were' Using Only His Voice and an Acoustic Guitar at the 2019 CMA Awards
On Wednesday night, country singer Keith Urban, 52, attended the Country Music Association (CMA) Awards ceremony in Nashville. He had the opportunity to perform a moving rendition of his single "We Were" at the Bridgestone Arena.
The country musician released the new single in May 2019 from a yet-to-be-announced album. Urban performed the song while wearing a leather jacket and white t-shirt to complement the one worn by the song's protagonist.
The country veteran began his performance by introducing the song saying:
"This song is about a first love, fake IDs, leather jackets on the back of a Harley, maybe sneaking into a club ... thinking it would always last and now we're going to fade like a stamp on the back of a hand."
Urban performs with only her voice and a guitar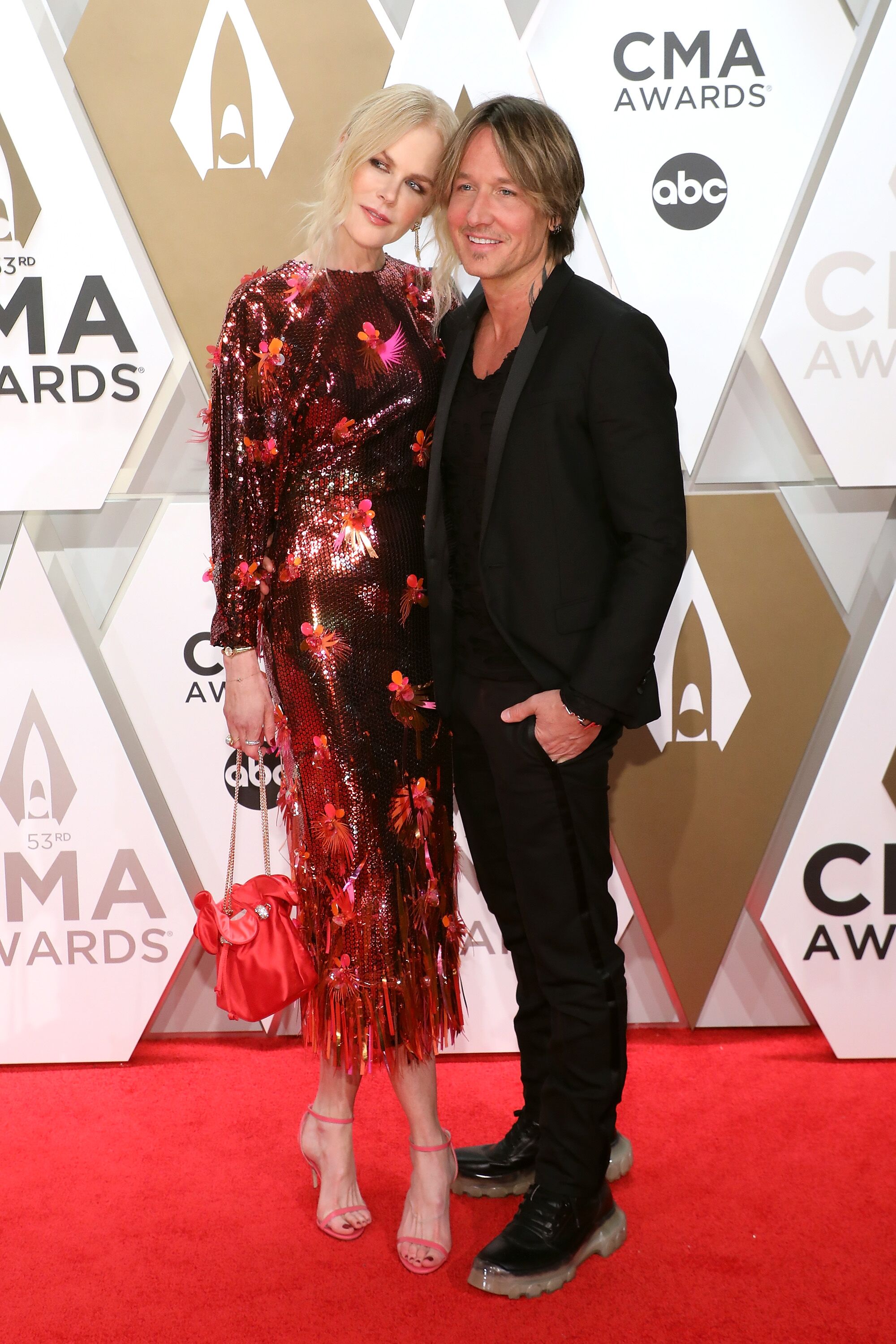 He gave a heartfelt performance with only his voice and his acoustic guitar. As he played, a backdrop screen revealed a morning sunrise and a starry, moonlit sky.
"We Were" was written by Eric Church, Ryan Tyndell, and Jeff Hyde. The amazing single was produced by Urban and Dan Huff.
The song is roughly about a lover looking back on a lost love wistfully. In an interview, Church shared that he believed the track was a better fit for Urban's love story with his wife, Nicole Kidman, 52.
Church explains why the track suited Urban
Church explained:
"There's a line in there about 'two heartbeats in the moonlight in leather jackets on a back of a Harley.' I don't ride a Harley ... He and Nicole used to do that when they first started dating, and they were touring, they would jump on his Harley and they would put on their leather jackets and they'd go ride up in the countryside before the show."
Currently, the track is sitting at number 7 on Billboard's Country Airplay Chart. Urban wasn't only at the awards ceremony to perform as he was also a nominee.
The country singer was nominated for two awards: Entertainer of the Year and Male Vocalist of the Year. Unfortunately, the musician was beaten by other nominees.
Kidman accompanied Urban to the awards
Urban didn't attend the CMA Awards on his own but had his wife by his side. The "Big Little Lies" actress wore a sparkly orange and pink dress that featured floral decal and fringed ends.
She added to her look by wearing single-strap pink heels with the midi-dress. Kidman accessorized with a complimentary coral Sophia Webster purse.