John Legend Talks about Socially Awkward Early Years after Being Named People's 2019 Sexiest Man Alive
John Legend's recent achievements earned him the distinction of EGOTSMA, an impressive collection of accolades that took talent, hard work, and a strong belief in self to achieve. But as John admits, he didn't always have that confidence fans have come to know.
To unravel the acronym, it represents John's winning of an Emmy, Grammy, Oscar, Tony, and, most recently, the title of Sexiest Man Alive.
"I was two years younger than my classmates, so I get to high school, everyone else is around 14, and I'm 12. "I was always like less mature, less at ease socially. I had plenty of awkward times," John told PEOPLE in a recent interview.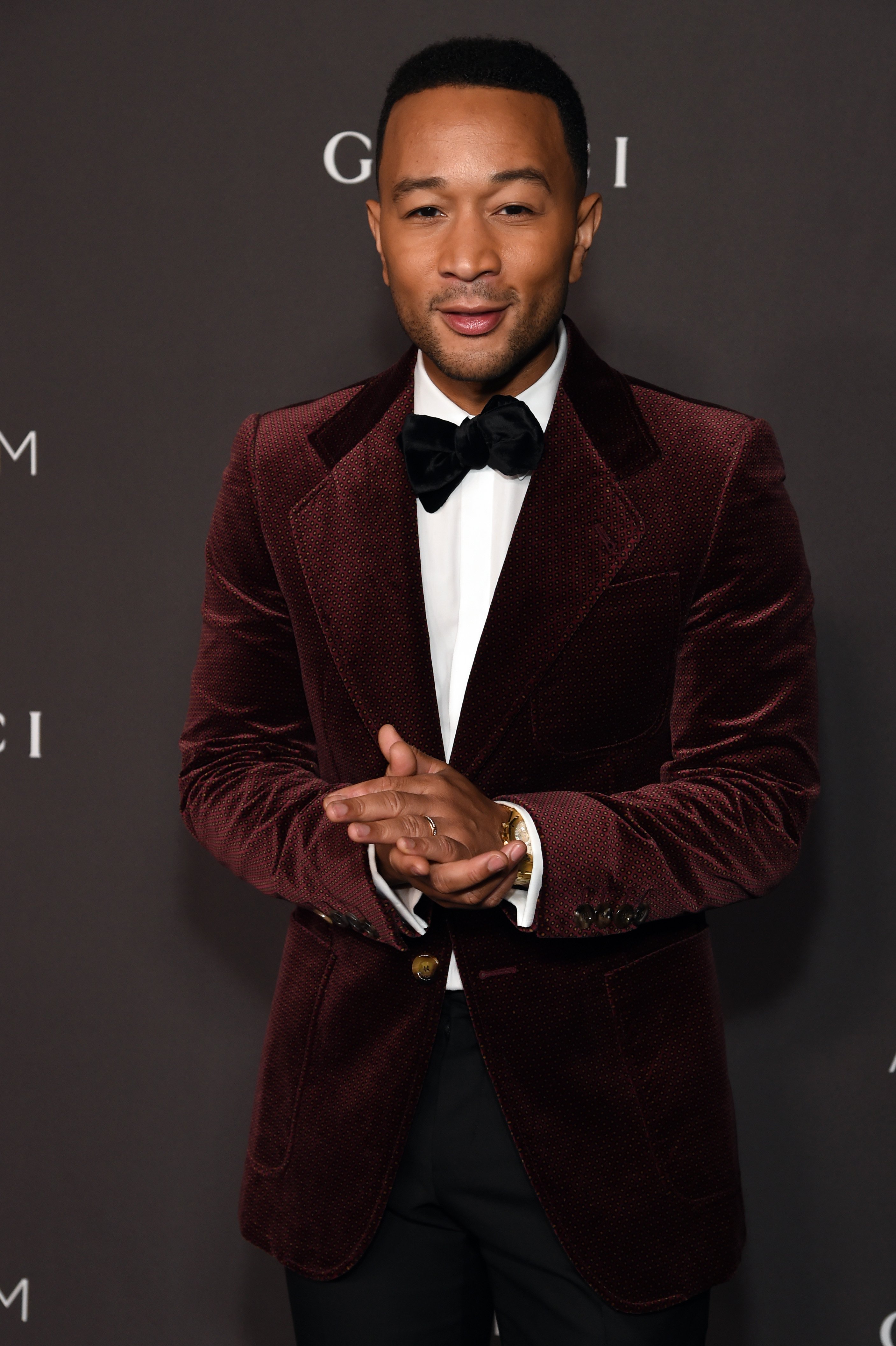 The music star just released the deluxe edition of his holiday album, A Legendary Christmas, having honed his songwriting skills with a lot of practice that started at a young age.
He started writing songs around the age of 12 to impress girls, long after he started playing piano at only three years old. Admitting that his writing skills sorely lacked at that age, it got better until John penned his massive hit, "All of Me."
Perseverance kept John Legend going while he tried catching a break in the music business after his time at the University of Pennsylvania.
"I was turned down by every record label in existence, including the one I'm signed to now," John said. "I kept going until I finally turned those no's into a yes."
Being married to Chrissy Teigen since 2013 also inspired John to keep reaching for new heights and stay on point in the clothing department. Because Chrissy "always looks amazing," he makes sure to match her in style when they are in public.
While John would refer to himself as a nerd, he credits the maturity he gained over time with feeling more comfortable with himself.
"I think you grow into being comfortable in your own skin," John explained. "Most of your teenage years, into your 20s, you're still figuring out who you are, how you present yourself to the world…eventually, I think you get more at ease with yourself. I know who I am. Maturity helps with that."
However, Chrissy had a fun time trolling John on social media after news of him being the sexiest man hit the news. She promptly updated her Twitter bio to state that she is "currently sleeping with people's sexiest man alive," and followed it up with the posting of humorous updates.
After posting a video about the kids wherein they whined about wanting to watch a movie with the caption, "The kids.. do not care," Chrissy asked John in a direct Tweet to come home so they can make fun of him in person.
Chrissy and John also feature on the December cover of Vanity Fair, and the whole family posed for a gorgeous outdoor photoshoot.
The former model stunned in a floral dress while young Willow's dress matched her mother's in color, and little Jameson ran around in his diaper.