Gabby Sidibe Flaunts Slimmer Curves in Belted Minidress in New Photos with 'Empire' Co-Stars
Gabby Sidibe has made a noticeable improvement in her weight loss journey as she poses to show off her much slimmer physique in new photos with her famous "Empire" co-stars.
Nicole Ari Parker, who stars alongside Sidibe in the famous series, took to Instagram to share a set of snaps of herself and the curvy star as well as fellow "Empire" actress, Serayah.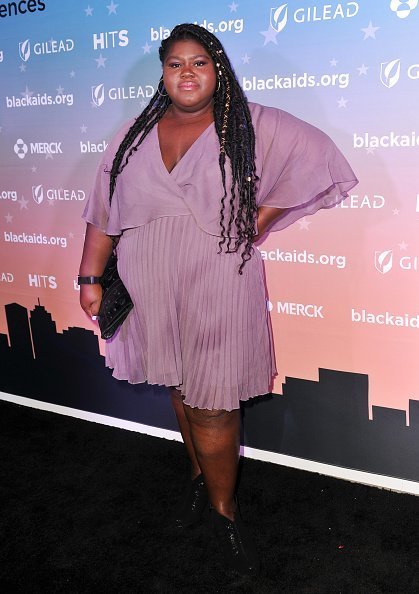 To caption the post, Parker wrote:
"When the popping off...of the ish...has begun… #youalreadyknow @gabby3shabby @serayah @EmpireFox."
In the photos, the women are outfitted in chic ensembles. The pictures feature all three posing against a wall that sported a beautiful painting.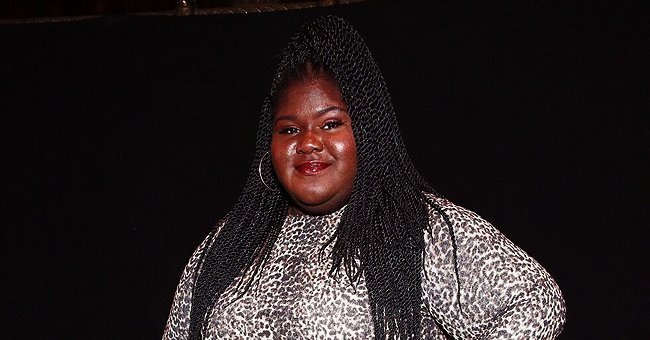 Serayah managed to let off an air of confidence in a lovely jacket and pants while Parker kept to an elegant look wearing a satin jacket atop a black midi dress.
Sidibe is no less beautiful; she wore a green print dress that is of a wrap design and which sported puffy sleeves and a free skirt that reached just above her knees.
The dress allows viewers to appraise the award-winning star's curvy physique with its belted midsection. 
The "Precious" actress brought the look to a finish with her face sporting just a tad bit of makeup, her hair styled into braids that fell past her shoulders and accessorizing with a chunky gold bracelet, gold earrings and a black wristwatch. 
Sidibe perhaps makes the most spectacular of the trio in the photos because they have her flaunting remarkable progress in her weight loss journey.
This didn't go past fans of the stunning actress, and they took to the comments section to laud the star and leave words of encouragement.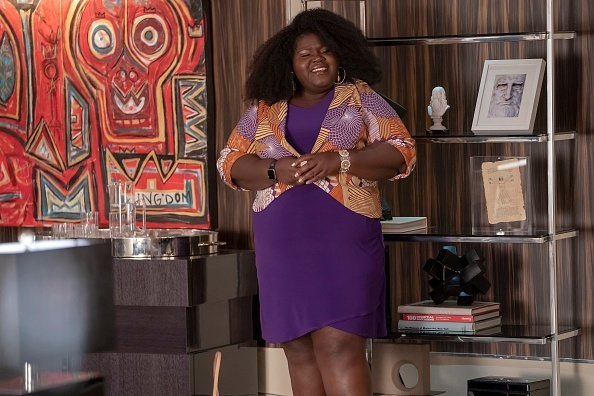 One supportive fan, @mygodlyspark wrote:
"Yessss...love these pics! You are fantastic."
Another @loveself16 wrote:
"I *heart emoji* the dress @gabby3shabby!!"
When it comes to body positivity, Sidibe is one to look up to because she has openly detailed her struggles of coming to accept her body and boost her self esteem. 
Over the years, Sidibe has documented her weight loss journey, which has also included laparoscopic bariatric surgery to reduce her stomach size, on social media.
She has also openly discussed her tasking journey in gaining self-confidence. While she appreciates the support from fans, however, she has openly aired her frustrations at getting compliments for her weight loss. 
In a 2017 interview with Refinery 29, the dark beauty explained that the journey has been a personal pursuit, so she finds the praises unsettling. She said:
"Since I've been losing weight over the past year, people have been saying, 'Congratulations on your weight loss!' It doesn't rock me. It just annoys me because I'm just like, don't congratulate me on that."
Sidibe further explained that if she should be congratulated, then it should be done every time she "burps" or "pees!"