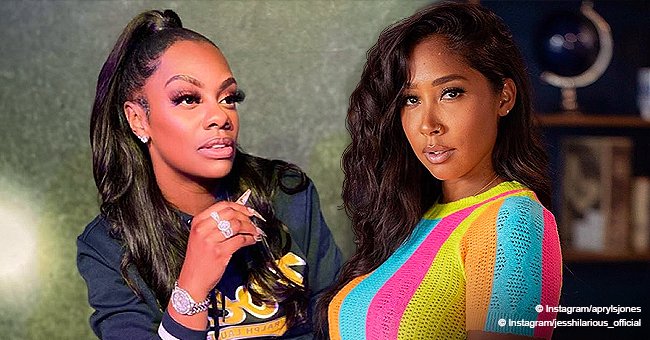 Instagram/aprylsjones Instagram/jesshilarious_official
Lil Fizz & Apryl Jones Confront Jess Hilarious for Badmouthing Her in Latest LHHH Episode

Apryl and Fizz stood up to Jess Hilarious in the latest episode of "Love and Hip Hop: Hollywood" for revealing Apryl's secrets.
"Love and Hip Hop: Hollywood" is always filled with drama, and the latest episode was packed with it. It saw Apryl Jones and Fizz confront Jess Hilarious, their frenemy after the latter revealed Apryl's secrets.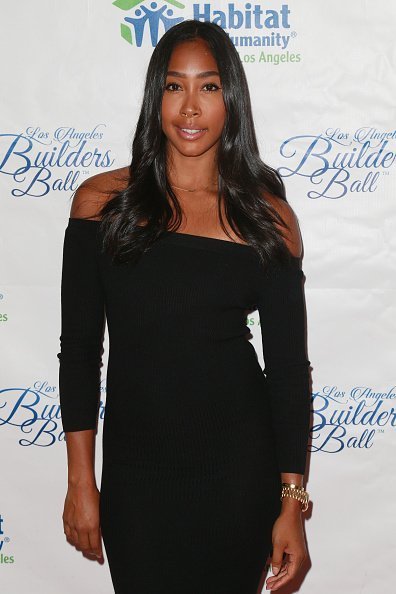 Apryl Jones at The Beverly Hilton Hotel on September 28, 2017 | Photo: Getty Images
GETTING BETRAYED HURTS
In a video clip shared to YouTube, Apryl said in a personal interview,
"I'm a strong woman and can take the backlash and hate; it is what it is. But when it's coming from the inside circle, from someone who you think is supposed to be your genuine friend, and a sister to you, it just makes me feel like you're not loyal."
The TV star added that she felt betrayed, and does not feel good. She said that Jess is one of her closest friends, whom she thought she shared a deep friendship with.
Apryl also pointed out that she and her co-star have had heart to heart discussions, and hearing the things they shared in public made her angry.
JESS ASKED FOR FORGIVENESS
The video switched to show Fizz arriving at the reality star's house, and after sharing a kiss, they wait for Jess to arrive and tell her side of the story.
Upon her arrival, the LHHH star explained that she never meant for the voice notes of her conversations with Apryl to get leaked.
The California resident acknowledged that she shared the recordings with Moniece when she was angry with Apryl, and the former who is not on good terms with the latter released it.
She asked for forgiveness, and the reality star told her she needs space to come to terms with what happened.
APRYL AND ZELL ARE GOOD
The voice note referred to got shared on Instagram live video, and it contained the TV star bragging about sleeping with different famous men.
Apryl explained elsewhere in the episode that she said it in sarcasm, and didn't mean it. Fizz understood, and it didn't affect their relationship.
The episode also showed Lyrica and A1 deciding to work on their marriage outside their mothers' interference, and Apple, Zell, and Paris put an end to their feud.
Moniece called Fizz a bad father and revealed she planned to sue him for the sole custody of their child, and Teairra and Zell made up after a huge fight.
Please fill in your e-mail so we can share with you our top stories!