Cassandra Peterson's Life before and after Fame Following 'Elvira: Mistress of the Dark'
After a long pursuit of a place of relevance in popular culture, Peterson found fame in the least imaginable of jobs, as a horror B-movie late night special on TV. 40 years later, she is unrecognizable without her costume.
68-year-old Cassandra Peterson has been in show business at least since the early '70s, even if she is mostly known by her onscreen alter ego of "Elvira, Mistress of the Dark," born in 1981 at the KHJ-TV station in Los Angeles.
While the original show ended in 1985, Peterson has practically lived off the character ever since, turning it into a profitable cultural phenomenon and making it hard to separate her public persona from her actual self, besides looks.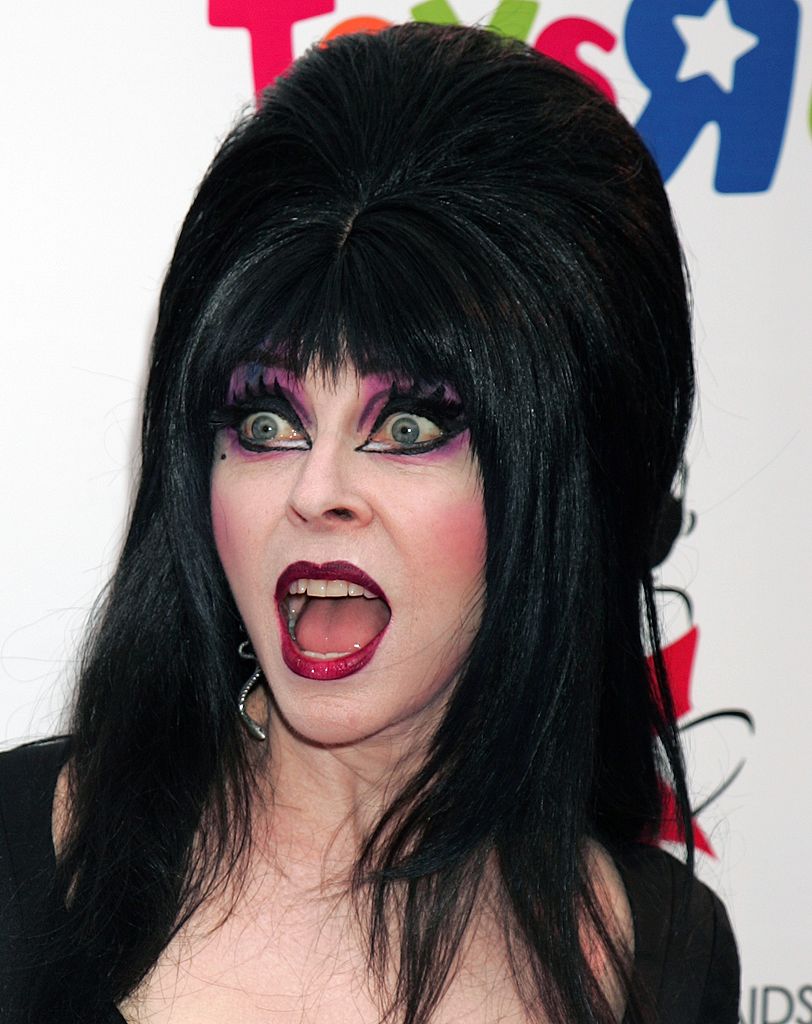 Peterson tried many things before her breakthrough, including an appearance in a James Bond film, dancing topless in the exploitation film "The Working Girls" (1974) and even guest-starring in an episode of "Happy Days" (1974).
But it was only under a disguising yet revealing costume that included heavy makeup, a big black wig, and a figure-hugging back gown, that she finally found her voice.
ORIGINS AS A PERFORMER
Peterson recalls been drawn to perform from the tender age of 3. Her parents soon found out about their daughter's need to be the center of attention, and they allowed her to explore that interest at eateries where she would sing for money.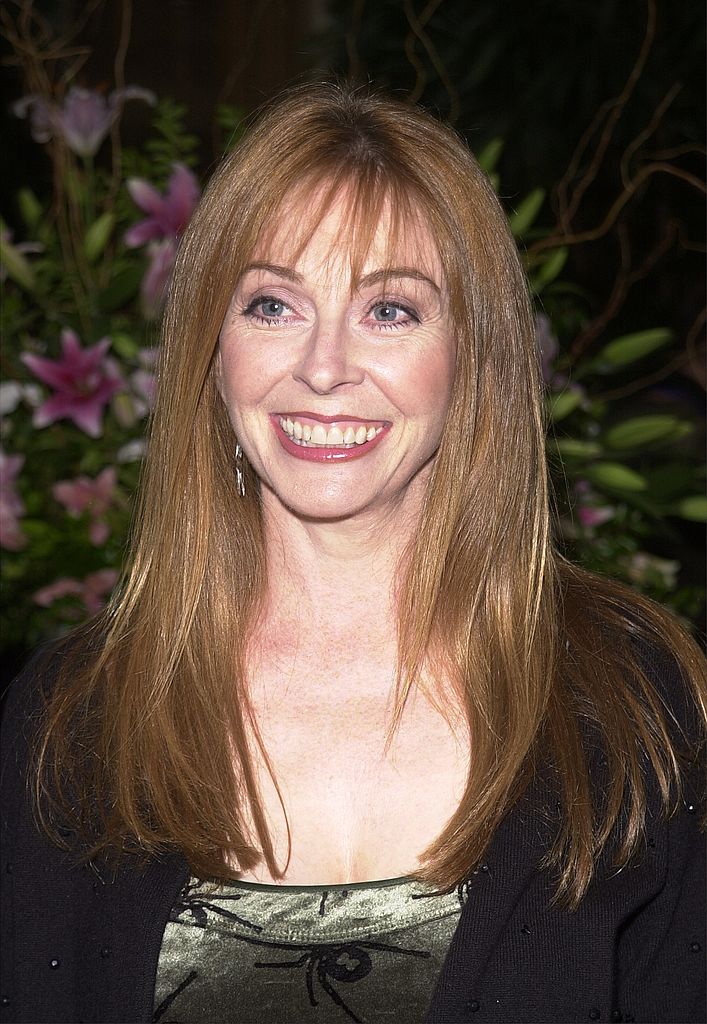 "My parents would have me dance and sing 'How Much Is That Doggy in the Window," and people would throw change at me, and I thought, 'this is an awesome way to earn money. Isn't that ridiculous?' she told The Lenny in 2016.
Peterson also grew fond of playing dress-up, especially since her parents owned a costume shop in Colorado Springs, where they moved not many years after she was born in 1951 in Manhattan, Kansas.
"I would help out after school. I really loved costumes and dressing up, and I entered every costume contest that came along. My mom and aunts would sew me something," Peterson shared with The Gazette in 2017.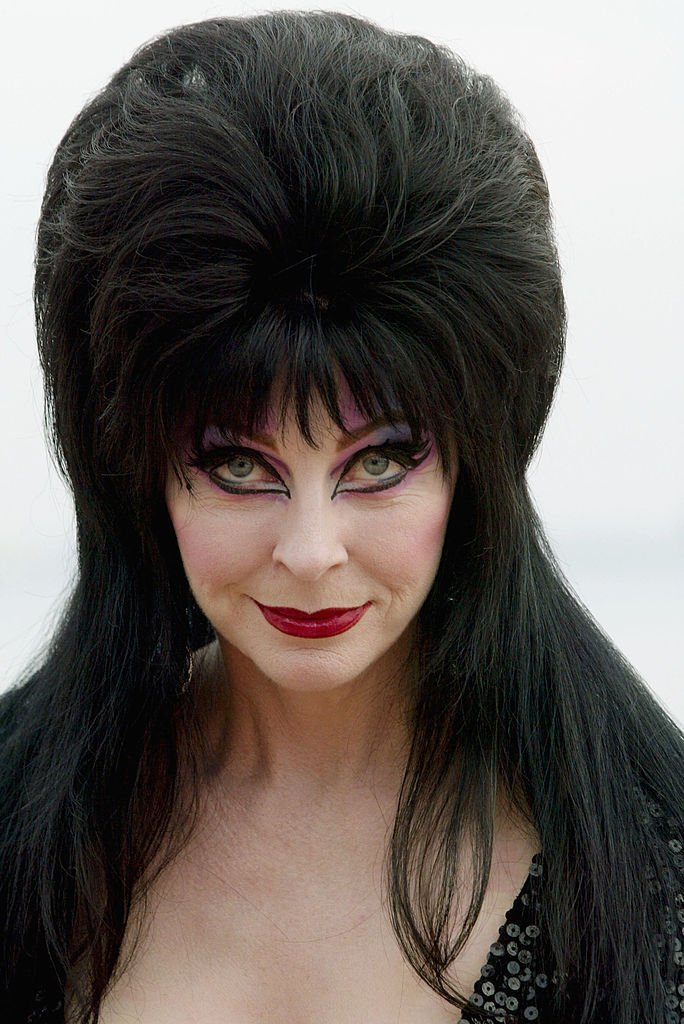 HER ROAD TO SUCCESS
After graduating from Palmer High in 1969, she was convinced that she wasn't going to get anywhere with a regular job, and she wasted no time in setting up to the task of being "discovered."
In fact, when Peterson was barely 14 she landed her first job dancing in a local nightclub. So by the time she was 17, she figured her next natural step was going to Las Vegas, where she became a showgirl and allegedly dated Elvis Presley.
Before Elvira came along, Peterson travelled to Europe, where she was lucky enough to be cast in a very small role in the 1972 film "Roma" by legendary Italian auteur Federico Fellini.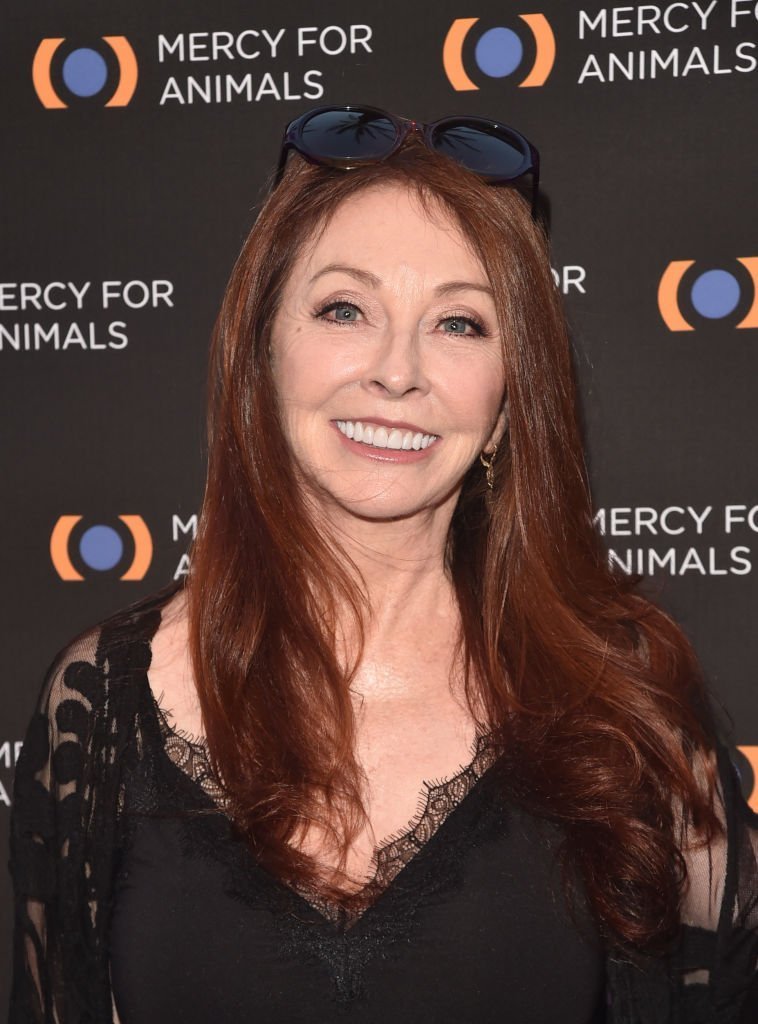 During her stay in Europe, she was also the singer of an Italian rock band, which toured Europe and eventually brought her back to Los Angeles. Upon her return to the US, she joined the improvisational comedy troupe "The Groundlings."
"ELVIRA'S MOVIE MACABRE"
We can call the 1970-decade Peterson's formative years, because with all the accumulated experience of that time she was ready to seize the opportunity to host her own show as soon as it was presented to her in 1981.
While still in "The Groundlings," Peterson kept going to auditions every day, and indeed she landed small roles in series like "Happy Days" and "Fantasy Island."
#ThrowbackThursday Lunch break on the set of Elvira's Movie Macabre! I licked all the samiches so no one else could have one! Haha 😂😛🥪 pic.twitter.com/sh7MVhzIUn

— Elvira (@TheRealElvira) March 30, 2018
She considered herself a comedy actress, but when she heard about the possibility of hosting a horror show on local TV, she was delighted. In the end, she performed a comedic routine in the audition and they hired her anyway.
The show was conceived as a replacement to KHJ-TV's "Fright Night," six years after its host Larry Vincent, who hosted as the character "Sinister Seymour." The station wanted to launch a new horror special with a female host.
Fascinated by Peterson's "Valley Girl" persona, they offered her a salary of $350 a week and the freedom to create her character as she wished, or almost. The first idea she came up with was rejected, but on the second attempt, she nailed it.
#throwbackthursday : Then and now. One of my first 'guest appearances' after becoming famous for Elvira's Movie Macabre was on the hit TV show 'CHiPs' with #ericestrada
Here's me and Eric Estrada recreating our promo photo for the show in 2018! 😆 pic.twitter.com/Kxw5mJUfd8

— Elvira (@TheRealElvira) October 25, 2018
"I initially wanted to go a very different way, like a Sharon Tate in The Fearless Vampire Killers look, but KHJ wanted to go with the all-black thing," she told The Lenny. That's how the Elvira that we know and love came to be.
The five years on which "Elvira's Movie Macabre" was aired in Los Angeles were enough for Peterson to make an impact that transcended the city, and the show ended up being sold for syndication to more than 70 TV stations in the US.
RIDING ELVIRA'S WAVE
Peterson knew how to capitalize on the iconic status of Elvira way beyond the TV show that saw her come to life, reprising the role in several TV shows. But she took the character to an entirely new level in the 1988 film "Elvira: Mistress of the Dark."
#MerchMonday Elvira's Movie Macabre - The Coffin Collection. 26 shows on 13 discs - http://t.co/W5Q5PMyWYN pic.twitter.com/dmXqt6jk2H

— Elvira (@TheRealElvira) October 6, 2014
In the movie, Peterson was able to take her signature campy mix of horror, comedy and dirty jokes to extents that no American TV network dared to at the time, even though it was rated PG-13, and it secured a cult following for Elvira that still lives.
Gone were the days when Peterson thought it was ridiculous to make money out of people's attention.
Call it instinct or look, but the actress made the right move when she secured the copyright of her character, which, according to her, made all the difference.
Hey procrastinators! Ya got less than 48 hours to get your Elvira Collector's Edition of 'In Search of Darkness' before it disappears – forever! https://t.co/6vLb5A5xzA#insearchofdarkness #elvira pic.twitter.com/tQabWh2coj

— Elvira (@TheRealElvira) October 29, 2019
"Whenever you see something that features Elvira, I'm making the money off of it," Peterson told the Huffington Post in 2018. And there are a lot of things that feature Elvira, including calendars, Halloween costume kits, toys, and much more.
A LIFELONG LOVE FOR PERFORMING
After Peterson secured her fortune, she kept doing what she loved the most: performing. And she didn't mind reprising her famous role again and again in dozens of appearances in TV series over the years.
Besides her onscreen work, Peterson found a home at the Californian theme park Knott's Berry Farm, where she started doing her annual Halloween stage show "Knott's Scary Farm" in 1982, starting a tradition that lasted until 2017.
But as exciting as has been for Peterson to engage with her fans with an annual show for so long, the business of being and managing Elvira and the empire the character generated is so demanding that she opted to say farewell to Knott's.
"I wanted to go out on top when I looked really good and the show looks really good. Part of the reason I'm not doing the show is I have three projects I really want to concentrate on," Peterson explained at the time.
"One is an animated TV show that I've been working on for a long time. One is my autobiography, which I've been working on forever and if I don't set some kind of a date and finish it, it's never going to happen," she added.
But even if only occasionally, Elvira will probably be around for as long as Peterson is. "I would love to be back on TV with a regular show. We'll see how it goes. And maybe in between there, have a life," Peterson half-joked.