Meet Justin Osmond, the Son of Merrill Osmond Who Is 90% Deaf and Also a Musician
The Osmond family is filled with talented musicians of all kinds, and despite being born with a hearing deficiency, Justin Osmond was not going to be the exception to that rule. His story is one for the books, and it's filled with music, love, and a lot of courage.
Justin Osmond is the second son of Merrill Osmond, and like his uncles Virl and Tom Osmond, he was born with a hearing deficiency.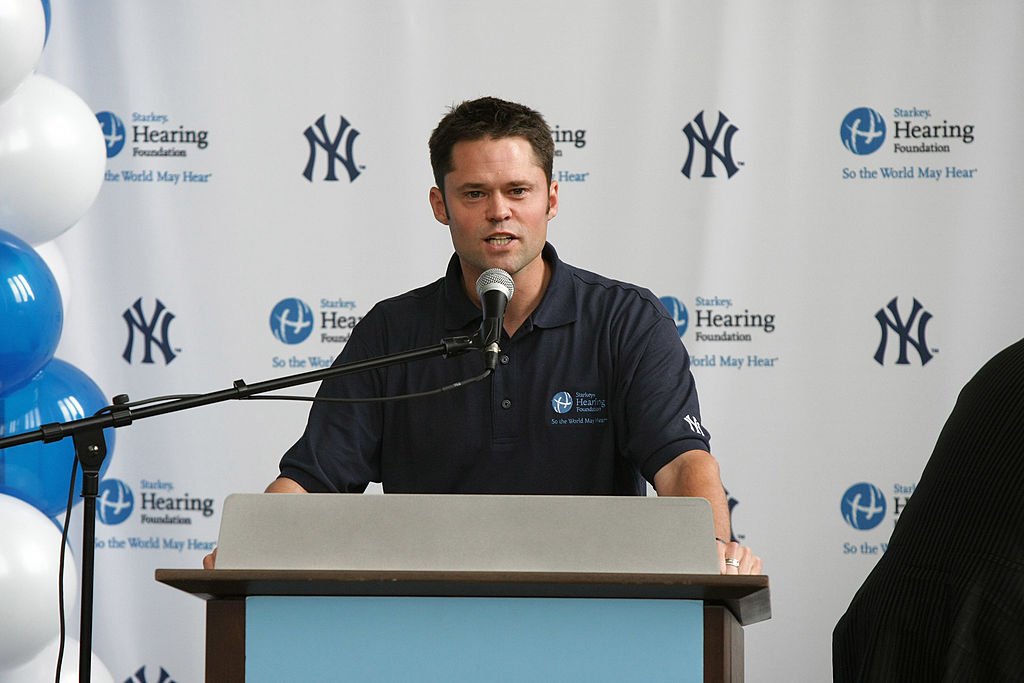 But despite his difficulties, the now 42-year-old turned his life around and managed to turn his challenges into blessings, helping and inspiring other people on the way.
Two years in complete silence
He was a 2-year-old when doctors told his parents he was 90% deaf and only got to hear his parents' voice for the first time with the help of a hearing aid. The experience, he said, was overwhelming and scary.
It didn't help to make him feel better that he was born into a musical family where everyone has a "golden throat" and a correctly working pair of ears.
"We can choose to embrace limitations, or we embrace potential."
He realized just how ostracizing his condition was during a concert of the Osmonds at the Madison Square Garden in New York in the late '70s.
"I remember, I could feel the vibration of the drums, but I could not understand the words of the lead singer — my own dad," Justin recalled on a TED Talk, adding that:
"It was one of the strangest things because, in the middle of the crowd, I felt alone. I felt isolated, disconnected, frustrated. It's one of the worst feelings in the world."
Moving forward despite his struggles
Justin had an incredible support system in his family, and although he had a significant delay in comparison to other kids because of the two years he spent undiagnosed, his parents made sure to push him in the right direction and start working right away.
He received intense speech and listening therapy for over 12 years. Despite being told by doctors he would never be able to play an instrument, Justin pushed the boundaries and got the chance to explore his love for music along the way.
For Osmond, his deafness "is not the main theme of how I identify as a person."
Osmond learned how to play the violin, viola, piano, and the drums, and has been recognized for his talent with the prestigious Sterling Scholarship in music, plus other academic scholarships and honorary achievements in music.
For Osmond, being able to feel like an Osmond after exploiting his music gift was an essential part of his development, mainly because he had a hard time in school because of his deaf accent, something with which he still deals.
As he explained:
"For most of the people I meet, they think I'm from a foreign country because of my unusual deaf accent, and when I explain I'm deaf, but I can hear them with hearing aids, they have a hard time understanding what that means or what it must be like."
Deafness doesn't define him
Osmond has now become a motivational speaker. He is also the founder of the Olive Osmond Hearing Fund, a foundation he created to honor his late grandmother's memory while raising deaf awareness.
The foundation also promotes hearing-health educational services and raises money to help families that cannot afford hearing aids or other services that can and provide children with a better future.
Justin's life motto is "I may have a hearing loss, but the hearing loss doesn't have me," as he explains:
"I absolutely have a very serious hearing loss. But to me, it's not a handicap or a disability. In my case, due to amazing teachers, friends, family, and others, it has actually been a benefit in many respects, and it has taught me things I would otherwise have no idea or knowledge about."
For Osmond, his deafness "is not the main theme of how I identify as a person." Instead, he sees himself as a husband to wife Kristi and a loving father to their two little girls Emma and Eve.
"We can choose to embrace limitations, or we embrace potential," Osmond concluded. "We conquer adversity by not letting it own us or control us."