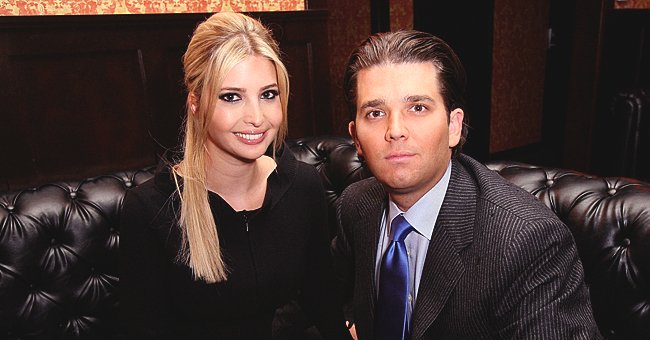 Getty Images
Ivanka Trump Stuns in Pink Satin Suit as She Celebrates Brother Donald Jr's New Book 'Triggered'

First daughter Ivanka Trump looked stunning in a pink satin suit as she joined her brother, Donald Trump Jr, to celebrate his new book, "Triggered."
The 38-year-old displayed her finesse in her Pink Pajama-inspired suit as she supports her brother's book launch.
The mother of three isn't slowing down in setting the trend. An Instagram user, @morgan_ortagus, shared a photo of the President's daughter in the company of two other women.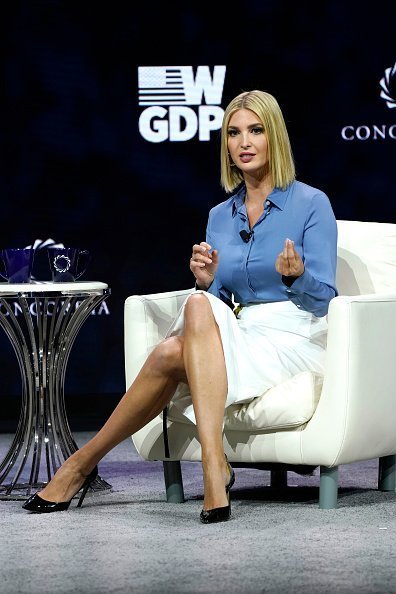 Advisor to the President Ivanka Trump speaks onstage during the 2019 Concordia Annual Summit - Day 1 at Grand Hyatt New York in New York City | Photo: Getty Images
The Instagram upload featured all three in matching outfits. Ivanka donned a maxi size blazer paired with free trousers.
The senior adviser to the President stole the show as she crowned the look with gold-colored strappy heels, which she teamed with a matching purse.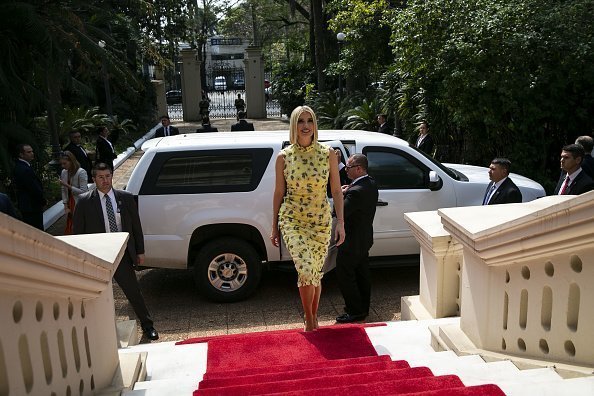 Ivanka Trump And Deputy Secretary Of State Sullivan Travel To South America For W-GDP Initiative | Photo: Getty Images
The topping on the cake was her glammed makeup and blonde bob hair. With very minimal jewelry, Ivanka gave an infectious smile.
Fans were quick to gush on the elegance portrayed in the photo. While some were speechless and commented using emojis, others couldn't help but admire Ivanka's outfit.
The media had their gaze on the mother of three as she strutted out of The Record bar in Hay Adams Hotel, where her 41-year-old brother, Donald Trump Jnr, celebrated as his book hit No 1 on the New York Times Bestseller list.
The senior advisor was not alone, as she had the support of her husband, Jared Kushner, and the couple walked hand in hand as they exited the building.
She compared her dad to another politician, stating clearly that her family's wealth didn't come from the office her dad holds.
Apart from looking sharp, defending her family, and supporting her brother, the White House advisor is also dedicated to helping women around the globe. She recently visited Morocco to promote an initiative that enhances the chances of women entrepreneurs.
The American President' s daughter was gladly welcomed by women who have benefited from the Women's Global Developmental and Prosperity initiative.
Ivanka Trump also shared some quality time with a royal, Princess Lalla Maryem of Morocco. The pair had tea together and enjoyed hearty conversations.
Please fill in your e-mail so we can share with you our top stories!