Porsha Williams' 7-Month-Old Daughter Pilar Jhena Tries to Stand on Her Own in Adorable Video
There could arguably be no cuter video found on the internet today than the adorable one posted by Porsha Williams, which sees her lovely baby daughter of 7 months, Pilar Jhena, trying to stand on her own. 
Babies grow up so fast, don't they? It has only been seven months since "Real Housewives of Atlanta" star gave birth to her daughter, Pilar Jhena, and now the baby is already standing on her own.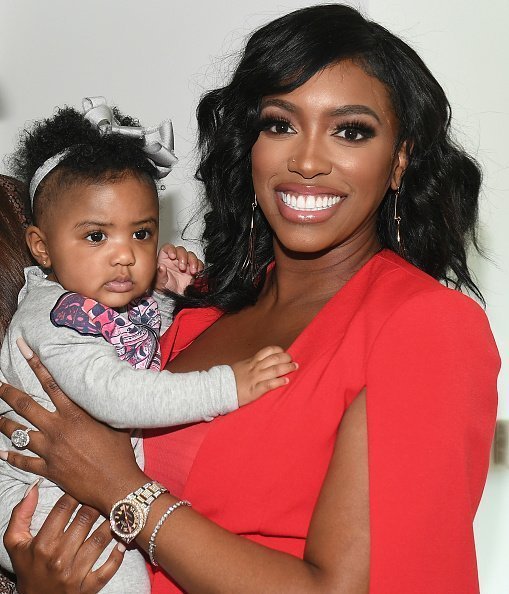 The reality television star shared adorable videos of the little tot on her Instagram page. 
In the videos, Pilar is seen trying to steady herself on her feet. After taking some time to get her balance right, the cute baby stands by herself for about ten seconds before falling.
She doesn't give up as she gets up again and tries to stand. Proud mom, Porsha is watching her daughter all the while and tells her: "I saw you" in the second video clip, after Pilar's first attempt. 
At the end of the video, Pilar notices that her mother is watching her and smiles brightly. In the caption to the video, Porsha wrote:
"Omg my baby already tryna stand on her own! Practice makes perfect she's working in her balance at 12am ??❤? @Pilarjhena #7months #BossBaby #MyLove #Focused #AdvancedTinyTot."
Porsha's fans who caught the bug of the video rushed to the comment section to share their views about it. One fan said:
"She sure is working ON her balance. She's a cutie ???." 
A second fan said Pilar was making way for her siblings who may be coming after her.
"She's getting out the way for her sister or brother."
A third fan shared the same sentiments, saying:
"Old people say when ya baby starts walking early they're trying to move out the way for another."
A follower who was in love with the bonnet Baby Pilar was wearing in the video and said: "I love her lil bonnet! She is sooo cute!!"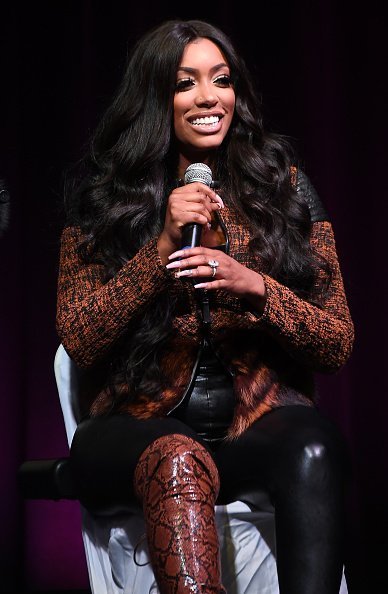 In the new season of "RHOA," Porsha and Pilar's father, Dennis McKinley, seem to be at loggerheads over cheating allegations, but in real life, their relationship seems to be going well. 
The video shared by Porsha comes days after she posted another video of Pilar and her father, as he dressed his baby up. In the video, Porsha hails Dennis for doing a good job, and captioned the video thus:
"Everything I've prayed for! ?My babies are so cute to watch in the morning! ❤❤?."
In the November 10 episode of "RHOA," Dennis admitted to cheating on Porsha while she was pregnant. Though it is likely his admission could have caused them to split, it is good to see that they are reconciled and back together.