Rapper Kanye West Delivers Two Emotional Performances for Inmates at Houston Jail
Kanye West continues working on his spiritual rebirth by sharing the word of God with those he believes need it the most, like the inmates at Harris County jail.
On Friday, the born-again rapper paid a visited to the detention center in Houston, Texas, where he delivered a couple of emotional performances for both male and female inmates.
I thas been reported that Kim Kardashian's husband showed up to the facility, which has a very popular religious program, with around 100 choir and member bands.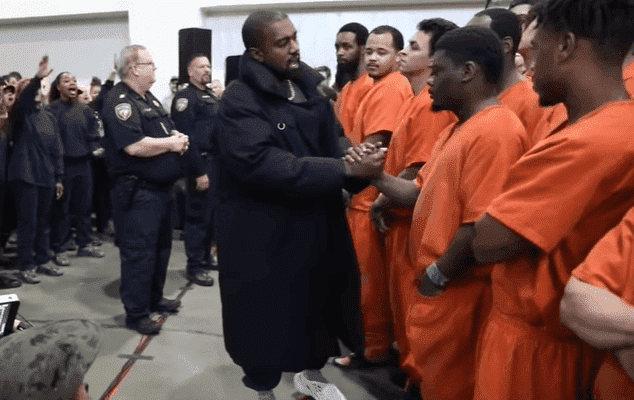 PREACHING BEHIND BARS
Kanye's presence was a surprise for almost everyone, except a few members of the staff who helped organize the visit. The inmates were all very excited to see the rapper.
In a video currently being shared online, the 42-year-old can be seen performing just a couple of feet away from hundreds of inmates, with two red lines made out of tape marking out the safety distance.
Kanye did two separates shows - one for male inmates and for females - but both groups seemed to feel touched by the rapper's words and some were spotted praying.
While some took a knee, praying in silence, others raised their hands and praised God with tears in their eyes, all under the supervision of several Harris County Jail officers.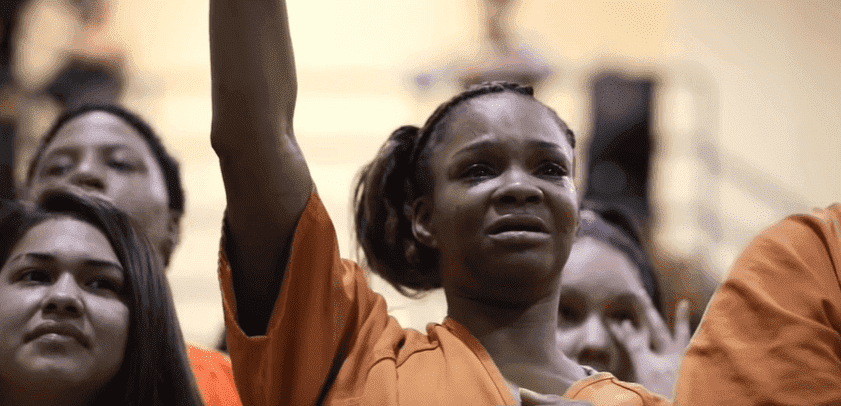 Kanye is reportedly expected to make an appearance at Joel Osteen's Lakewood Church service on Sunday, where he will perform alongside his Sunday Service choir.
"Social media makes me suffer"
@kanyewest visited us today. I know he has a busy weekend in H-Town surrounding his visit to @lakewoodchurch, so appreciate him and his choir spending time with us. #HouNews pic.twitter.com/3e5s92WYY1

— Ed Gonzalez (@SheriffEd_HCSO) November 15, 2019
POINTING HIS FINGER AT SOCIAL MEDIA
For the past few months, the 42-year-old rapper has completely changed his outlook on life and claimed that he was determined to walk a path closer to God.
Recently, Kanye even criticized social media and the way it has allowed people to post and share provocative images, a trend that he considers to be fueling sex addiction.
KANYE COMPARED MEN'S DUFFERING TO JESUS'
A self-confessed sex addict, Kanye said that the pictures that he once had to pay for are now available online and free of charge, which contributes to the suffering of men:
"I suffer - and I appreciate the suffering because we can just feel a little bit of what Jesus felt when we suffer, but social media makes me suffer."
Kanye's idea of suffering, however, clashes with his marriage, considering that Kim is one of the most followed celebrities on Instagram and often shares pictures of herself wearing very sexy outfits.