Kanye West Says Provocative Pics on Social Media Apps Torment Married Men & Compares It to Jesus' Suffering
Rapper Kanye West believes that women are too provocative in their online posts, including his wife, Kim Kardashian-West.
Kanye West has been through a spiritual rebirth, and it has changed his outlook on life completely.
The born-again Christian rapper has blamed women who post provocative and sensual snaps on social media of causing men untold suffering - and that includes his wife, Kim Kardashian-West.
Kanye stated that the constant bombardment of sexualized images on social media causes him, and other men suffering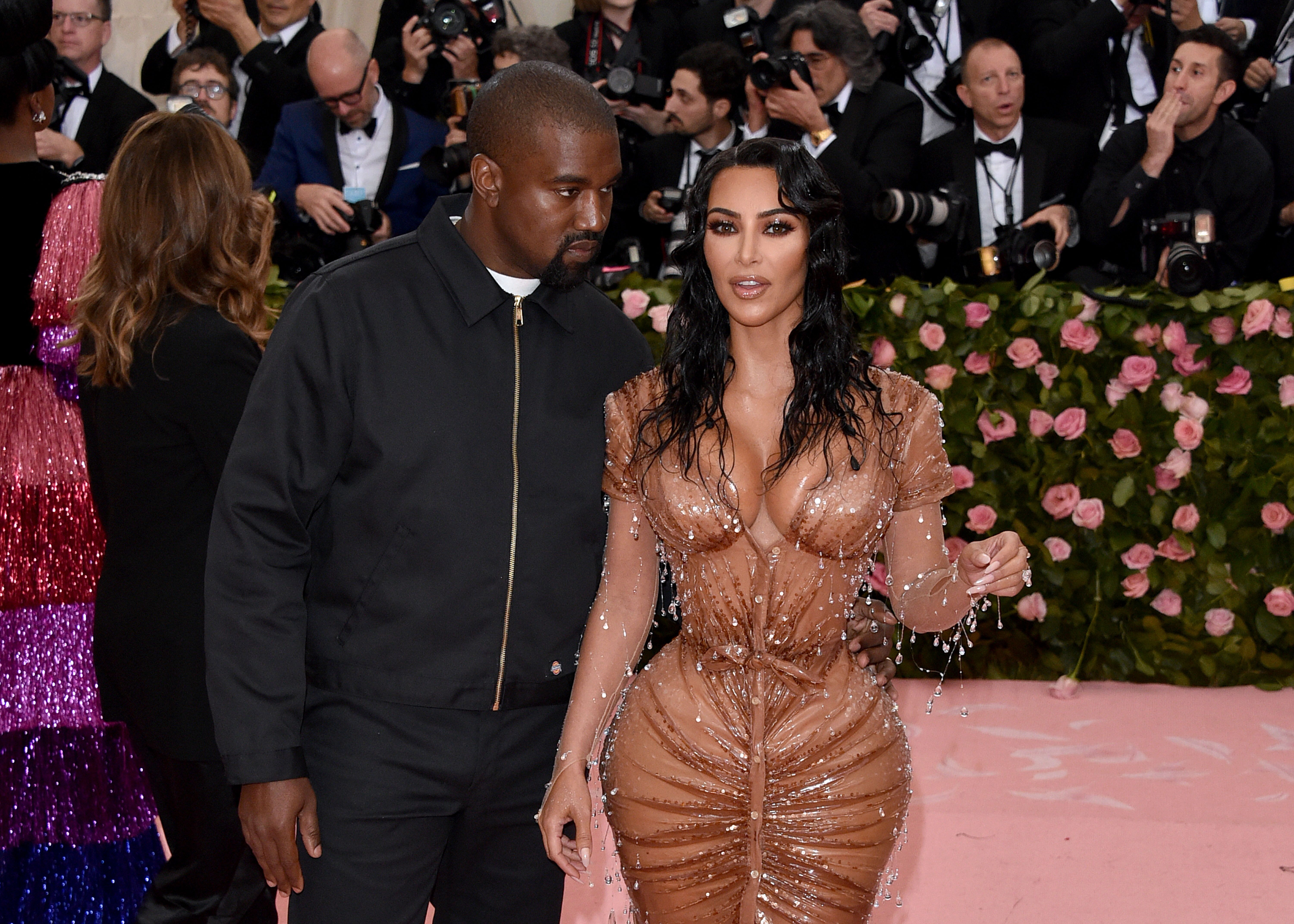 KANYE WEST - SOCIAL MEDIA FUELS SEX ADDICTION
In a frank interview with Zane Lowe in his ranch in Wyoming, he spoke about his devotion to living a Godly life and his new album "Jesus is King."
One of the issues that Kanye spoke about was his belief that the current trend for posting sexy and provocative images on social media is fueling sex addiction.
KANYE WEST ADMITS TO HIS SEX ADDICTION
Kanye, who has admitted to having a sex addiction, explained that images he would once have to pay for as a young man, are now available free online. He said:
"When I was younger and I wanted to see something like that I had to pay someone that was older to go to 7/11 and buy it." 
KANYE WEST REVEALS THAT PROVOCATIVE IMAGES CAUSE SUFFERING
Kanye stated that the constant bombardment of sexualized images on social media causes him, and other men suffering. He explained:
"I suffer - and I appreciate the suffering because we can just feel a little bit of what Jesus felt when we suffer, but social media makes me suffer."
KANYE WEST DISAPPROVES OF KIM K.'S SEXY OUTFITS
His beliefs place Kanye in an awkward position since his curvaceous wife has 150 million Instagram followers and many of her posts show off her figure in sexy poses.
A bone of contention was the highly revealing Mugler gown Kim wore to the Met Gala earlier this year. The night before, Kanye told Kim he wasn't comfortable with her wearing something so revealing. Kim has responded by saying: 
"You built me up to be a sexy person and have confidence! Just because you're on a journey and you're in a transformation, doesn't mean I'm in the same spot with you."
However, Kim has acquiesced to Kanye's request that his daughter North stop using makeup until she is a teen, and not wear revealing clothing.
Her favorite part of the week is dancing during Sunday Service pic.twitter.com/yhiDhBqBY5

— Kim Kardashian West (@KimKardashian) March 17, 2019
KANYE WEST FORBIDS DAUGHTER NORTH MAKEUP
North West, 6, has been a constant feature on her mother Kim Kardashian's Instagram since she was born, and she has revealed a passion for fashion to rival mom's.
She has also been showing up with makeup on, especially lipstick, and Kanye West has put his foot down.
His ban on makeup also extends to revealing clothing that is not age-appropriate.
Kim has agreed with Kanye but admitted that it has been a huge issue with North, who is a dedicated fashionista.