The Story of How Charlotte Stewart Got Married to Santos at the Age of 75
The love story of Michael Santos and Charlotte Stewart is one that's caused incredible reactions every time it is told. The actress and her husband tied the knot in 2015, when she was aged 75, and after thirty years of meeting each other for the first time. 
Actress Charlotte Stewart is a woman who is fondly remembered for her role in many movies and television series that have graced American television.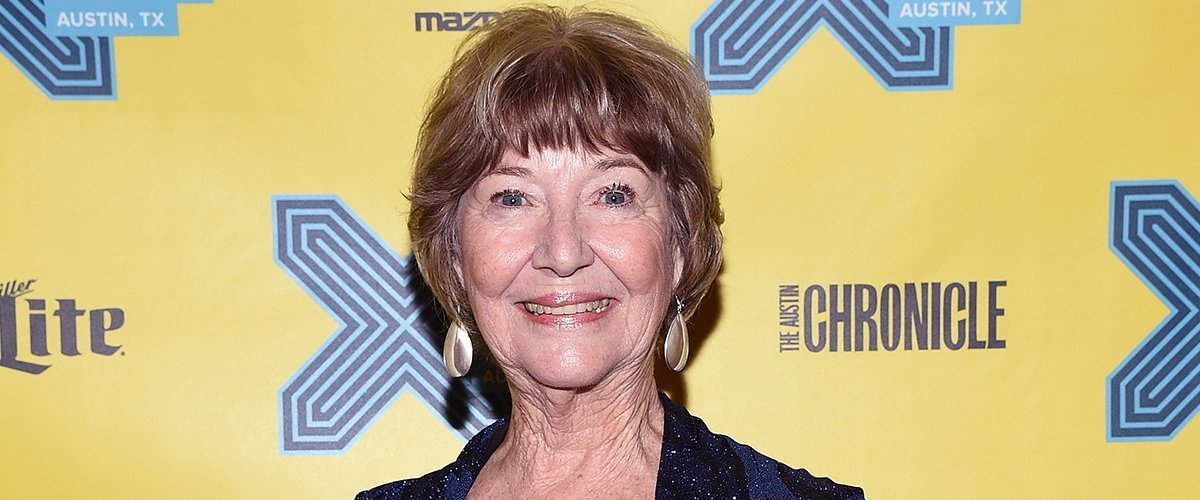 Her most famous role as an actress came when she played the role of Miss Beadle in the American Western Drama television series, "Little House on the Prairie." 
She has remained active since taking her first acting job in the 1960 episode of "The Loretta Young Show" titled "The Glass Cage." 
Charlotte Stewart has been married three times in her life, but her present marriage to Michael Santos is the one which piques interest because of the circumstances surrounding it. 
A SHORT BIOGRAPHY OF CHARLOTTE STEWART
Charlotte Stewart was born on February 27, 1941, in Yuba City, California. She is one of the three children of her parents. 
Charlotte studied acting in Pasadena in the 1950s, which paid off soon enough as she began taking movie roles in the 60s. 
Before going on to act as Miss Beadle in "Little House on the Prairie," in 1974, she had already appeared in many films including "Lyle's Kid," where she played the role of Iris; "Speedway" as Lori; "The Cheyenne Social Club" as Mae, and "McMillan and Wife" as Sheila.
She spent four seasons playing Eva Beadle in "Little House on the Prairie," appearing from seasons 1-4, from the years 1974 to 1978." 
Charlotte has taken up many more roles since then, her latest being her portrayal of Betty Briggs in the television series "Twin Peaks: The Return."
CHARLOTTE STEWART WRITES A BOOK
Charlotte published her memoirs in 2016, in a book titled "Little House in the Hollywood Hills: A Bad Girl's Guide to Becoming Miss Beadle, Mary X, and Me."
The book tells the fascinating story of her life as a celebrity and a working actress. She also wrote about her personal and professional bonds, as well as her intimate relationships with some of her Hollywood colleagues, including Jim Morrison. 
In the book, Charlotte bares her mind about some of the lows in her life, including how she dealt with an unwanted pregnancy, her failed relationships, addictions and health scares.
In a 2016 interview to discuss her new book, Stewart said:
"I'm very excited about it [the book]. I tried to be as honest as I could be. My life hasn't always been 'Little House on the Prairie' and Miss Beadle. There were a few dark times too. But I have to say that today, I'm the happiest and healthiest I've ever been: I just turned 75 and got remarried."
CHARLOTTE STEWARTS' MARRIAGES
Charlotte got married for the first time to former child actor Tim Considine in 1965. That marriage lasted only three years, as the couple divorced in 1969. 
It took Charlotte a long time after that to settle down with a man again, but she married David Banks in 1992. 
Her marriage to David lasted longer this time and was only cut short when he died in 2012. Her third marriage to Michael Santos came about in 2015. 
THE MARRIAGE WITH MICHAEL SANTOS
Charlotte Stewart walked down the aisle for the third time when she said yes to Michael Santos. Though that marriage held in 2015, when she was 75, it had been long in the making, as Stewart revealed to Oprah Winfrey in an interview. 
Charlotte and Michael had met thirty years ago when her brother got married to Santos's sister. That meeting didn't materialize into anything, though, as they went their separate ways afterward. She once said about their relationship:
"I was in Los Angeles, he was in northern California–married, raising kids. And then, as life goes on, my husband passed away and his wife passed away."
The lovebirds would meet again about a year after Charlotte's husband died, precisely on Christmas Eve, a meeting that surprised her.
"It was like, I opened the door at my brother's house and Michael was standing there, and my brain went, "Yahoo!" [Laughs]. And I think his did same thing, but we were very, you know, calm. And we've literally been together ever since."
She also revealed in the interview that she and Michael planned to celebrate their first anniversary in France.
Even at her age, Charlotte believes that the world still has plans for her, as she told Oprah:
"I've been through a lot in my life. I had cancer. I had a real down period in my life. I have many, many up periods. I have fallen into circumstances that were unbelievable, and some of them good, some of them "oh my gosh." But you know, I'm 75 years today, I'm a newlywed—I have no doubts that the universe has plans for me."
The Universe certainly does have plans for her — happy Married Life to Charlotte Stewart and Michael Santos.