Lester Holt's Grandkids Visit Him at 'NBC Nightly News' and They've Grown so Much
The beloved anchor of "NBC Nightly News" Lester Holt was met by adorable visitors at his office. His grandsons stopped by the office to visit their "granddude."
Lester Holt had two cute surprise visitors at his office--his grandsons, Henry and Samuel, wanted to visit their grandpa so they did just that.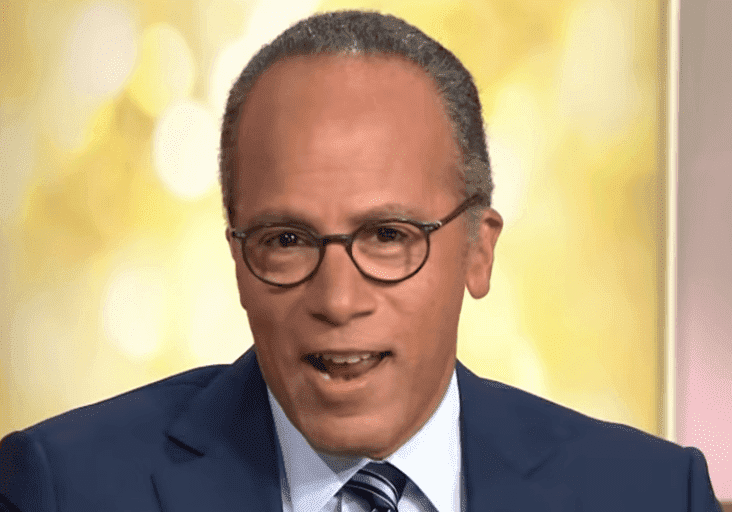 Lester shared the heartwarming snapshot on Instagram for his fans to see. "A couple of special visitors stopping by the office right before I head to the studio," he captioned the photo, with the hashtag "#Grandude," he wrote.
While Henry is two years old, Samuel is roughly 5 months old. They were born to Lester's son Stefan and his wife Morgan. 
THE FIRST BLACK PERSON TO ANCHOR "NBC NIGHTLY NEWS"
In 2015, Lester became the first African-American to solo anchor a weekday network nightly newscast when he replaced Brian Williams. 
Talking to Steve Harvey on his show, the host recalled how he slowly learned what great impact his role as the first black man to anchor "NBC Nightly News" had on people. 
"There was so much happening at the time I took over the broadcast that it took a little while to really sink in, the significance. But then I started getting notes from people and photographs of little children of color watching me, and it really began to sweep over me what the impact is."
Lester could not be more proud of the position he is in. "Kids can look up and say, 'I can do that.' It's another door we passed through," he shared. 
STEFAN FOLLOWED ON HIS DAD'S FOOTSTEPS
Just like his famous father, Stefan went on to become a news anchor and currently works for NBC in New York. 
Previously, he worked for WMAQ/NBC 5 and WPBF-TV in Chicago and Florida respectively. His career as a journalist has been regarding all along.  
Stefan does not only enjoy what he does, but he is good at it. In 2017, his team covered the Tribeca terrorist attack and bagged the Edward R. Murrow Award for it. 
That is not all. Stefan also won three Emmys for his contribution in the 2016 Hoboken rail crash coverage, 2017 Bronx Lebanon Hospital shooting coverage, and 2017 Inauguration Day coverage.