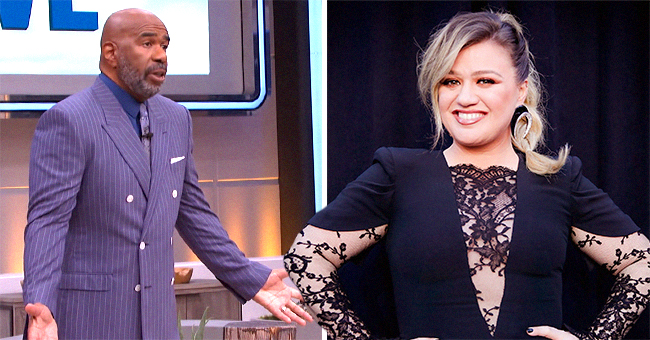 Getty images ; Youtube/The Official Steve Harvey
Steve Harvey's Talk Show 'Steve' Dropped After 7 Years

Steve Harvey's television career is threatened by the cancellation of his seven-year show. Problems between NBC and Harvey's production company reportedly led to the show's demise.
Steve Harvey will be saying goodbye to his daytime show soon. Producers of NBC have decided to cancel the syndicated show "Steve" after seven years.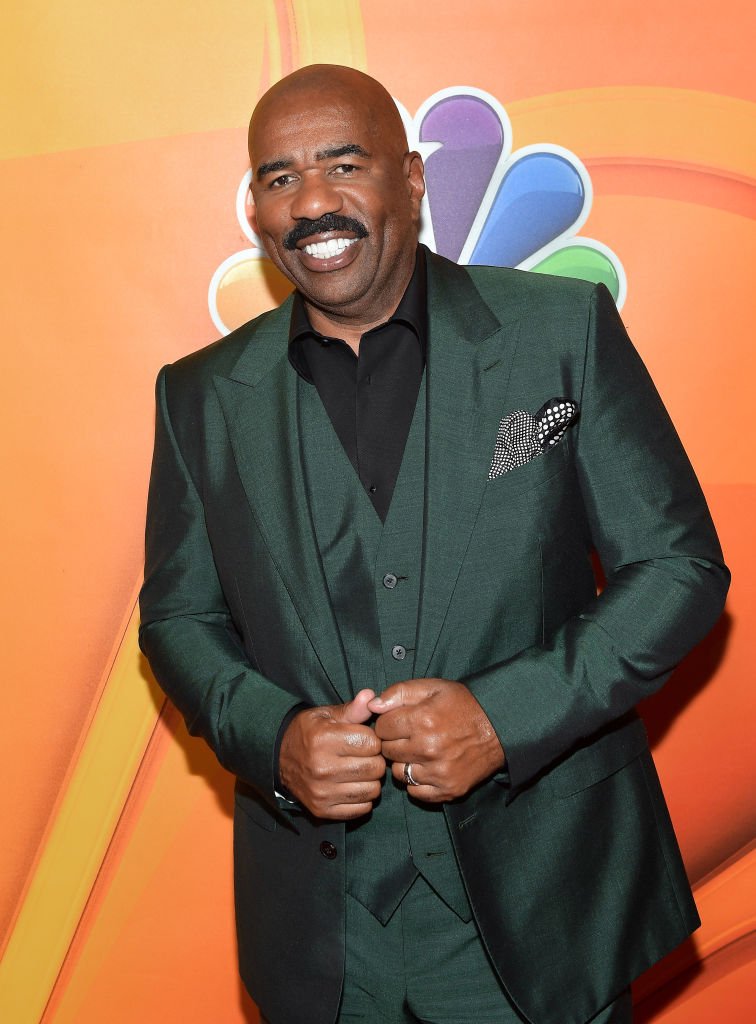 Steve Harvey at the NBCUniversal Summer TCA Press Tour at The Beverly Hilton Hotel on August 3, 2017 in Beverly Hills, California. | Source: Getty
MOVE OVER, "STEVE"!
According to Variety, "Steve" will only be airing until June to give way to a new show featuring Kelly Clarkson. "The Kelly Clarkson Show" will be taking the slot that will be vacated by Harvey's show.
Back in January, Harvey appeared to know the end of his program was nearing when told the press at the Variety Entertainment Summit that he was unsure of the fate of his show.
"I thought I was, until they made an announcement a couple weeks ago that they wanted to give Kelly Clarkson the owned-and-operated NBC networks -- that's my slot."
Harvey taped his final episode last week. After the episode airs in June, NBC will be featuring reruns of "Steve" until September when Clarkson's show premieres.
PROBLEMS THAT LED TO THE SHOW'S CANCELLATION
Problems between NBC and Harvey's producing partner, IMG Original Content reportedly led to the cancellation. In 2016, Harvey's show, which for five seasons was being produced by Endemoi Shine North America and NBC Universal as "The Steve Harvey Show" underwent a revamp. The comedian decided to cut a deal with IMG to produce a new version of the show now known as "Steve." With his new partnership with IMG, Harvey gained more control of production and earned a higher ownership stake, cutting NBC's in the process though it remained the program's distributor.
Harvey has yet to speak up about this cancellation. His rep nor NBC's have declined to comment to the press.
BIG SHOT NO MORE
Coinciding with this sad news, Harvey has also reportedly lost another show. It has been reported that he will no longer be hosting "Little Big Shots" and will be replaced by Melissa McCarthy. NBC's co-chairman Paul Telegdy confirmed this when he explained that McCarthy's entry into the show will bring a "fresh perspective" to it. Harvey was a mainstay of the kids' program for three seasons.
The 62-year-old's producers are reportedly currently looking for other avenues for him including the possibility of airing "Steve" on cable or on digital format. In the meantime, fans can still see more of the popular host on "The Family Feud" and in his stints as emcee on "The Miss Universe" pageant and Fox's "New Year's Eve with Steve Harvey."
Please fill in your e-mail so we can share with you our top stories!