Teyana Taylor's Daughter Junie Is Sound Asleep in Her Arms While She Performs during Concert
Teyana Taylor and her daughter Junie have the cutest bond, and that's been proven numerous times by the way they are inseparable wherever they go. 
It's nothing new for Junie Shumpert to join her mom at her many shows, but at the House of Petunia - Red Bull Music Festival, the little girl just wanted to sleep. That didn't stop her mom from carrying her while performing, though, especially in a song written for the little girl herself. 
While belting out her song "Never Would Have Made It" which she dedicated to her sweet little girl, Teyana sang while sitting down as she cradled Junie in her arms.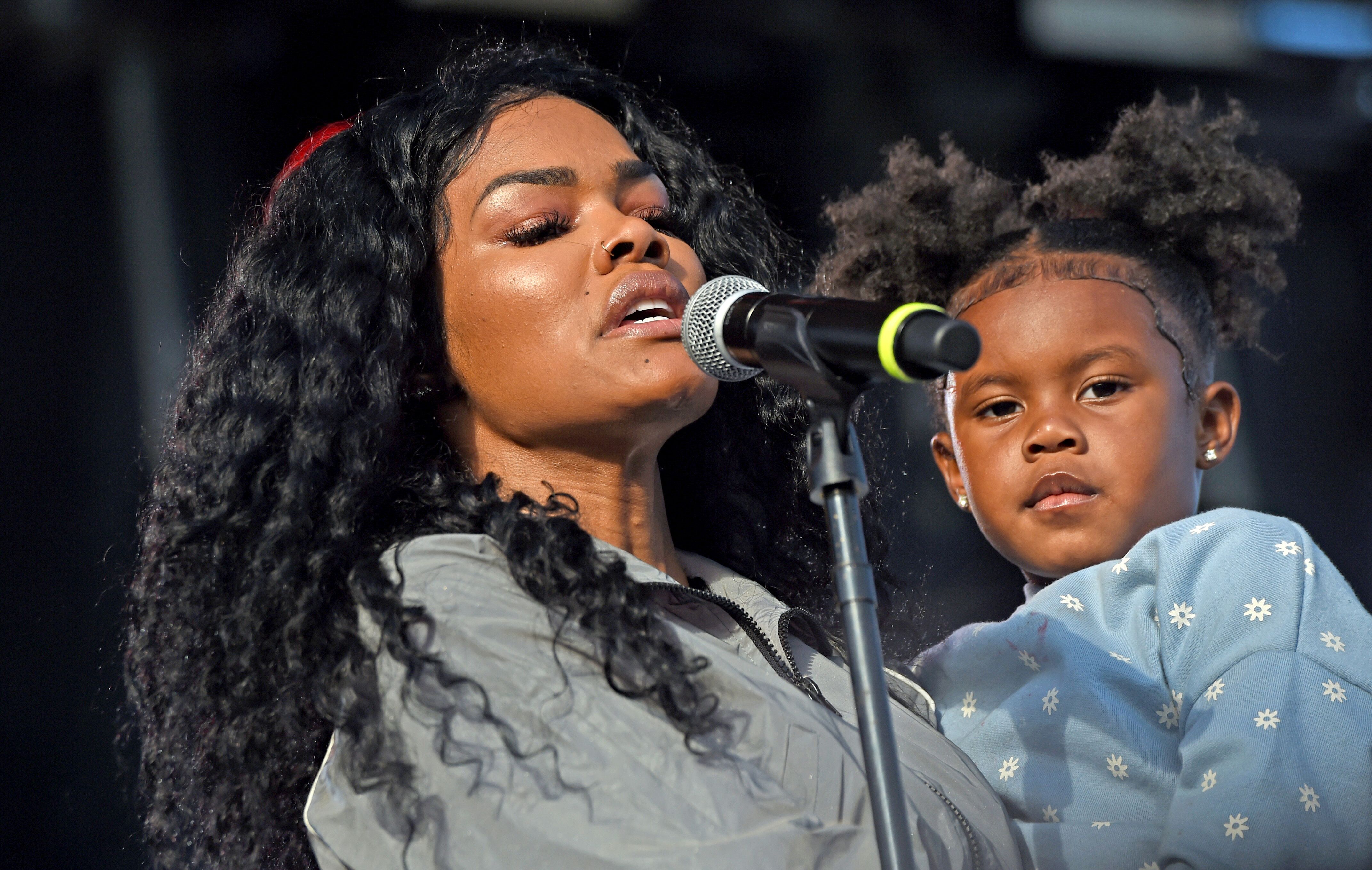 Life With Junie
Taylor gave birth to Iman "Junie" Tayla Shumpert Jr. on December 16, 2015, just a couple of months before getting married to her NBA player husband Iman Shumpert. Teyana gave birth in their own home, with Iman delivering their little girl with his own hands with the help of a 911 call. 
Now that the little girl is growing up and is about to turn four, Teyana is savoring all the moments they get to spend together, even if that means having to bring her little girl to work. 
Junie is Teyana's Game Changer
Explaining why she sang her song "Never Would Have Made It" so beautifully at her recent concert where she cradled her daughter at the same time, she once said: 
"I look at her and I see my heart. She's my world. Without her, I wouldn't be the same person that I am. And since then, I'm not the same woman I was without her."
Growing Up Hip-Hop
Indeed, Junie has changed her parents' life for the better, as she's been growing up to be such a smart and fun-loving kid. Already forming her own personality, Junie is not only a fashionista and hip-hop lover, but a model-at-heart, too.
Junie seems to be good at everything she does, and it's wonderful to see the little girl grow up and enjoy life as it is - she just needs her nap time regardless of whether or not that's at home or in her mom's concert.