Michelle Obama Flaunts Deep Cleavage in Yellow & Silver Maxi Dress in New Photo with Lin-Manuel Miranda and Fans React
Michelle Obama has fans talking after posing in a bejeweled maxi dress that showed off her cleavage. The former first lady was paying tribute to her friend Lin-Manuel Miranda, but netizens couldn't help noticing her ensemble.
On Sunday evening, Obama was at the 2019 American Portrait Gala in Washington DC, where "Hamilton" creator, Miranda, was an honoree alongside others like Anna Wintour and Jeff Bezos.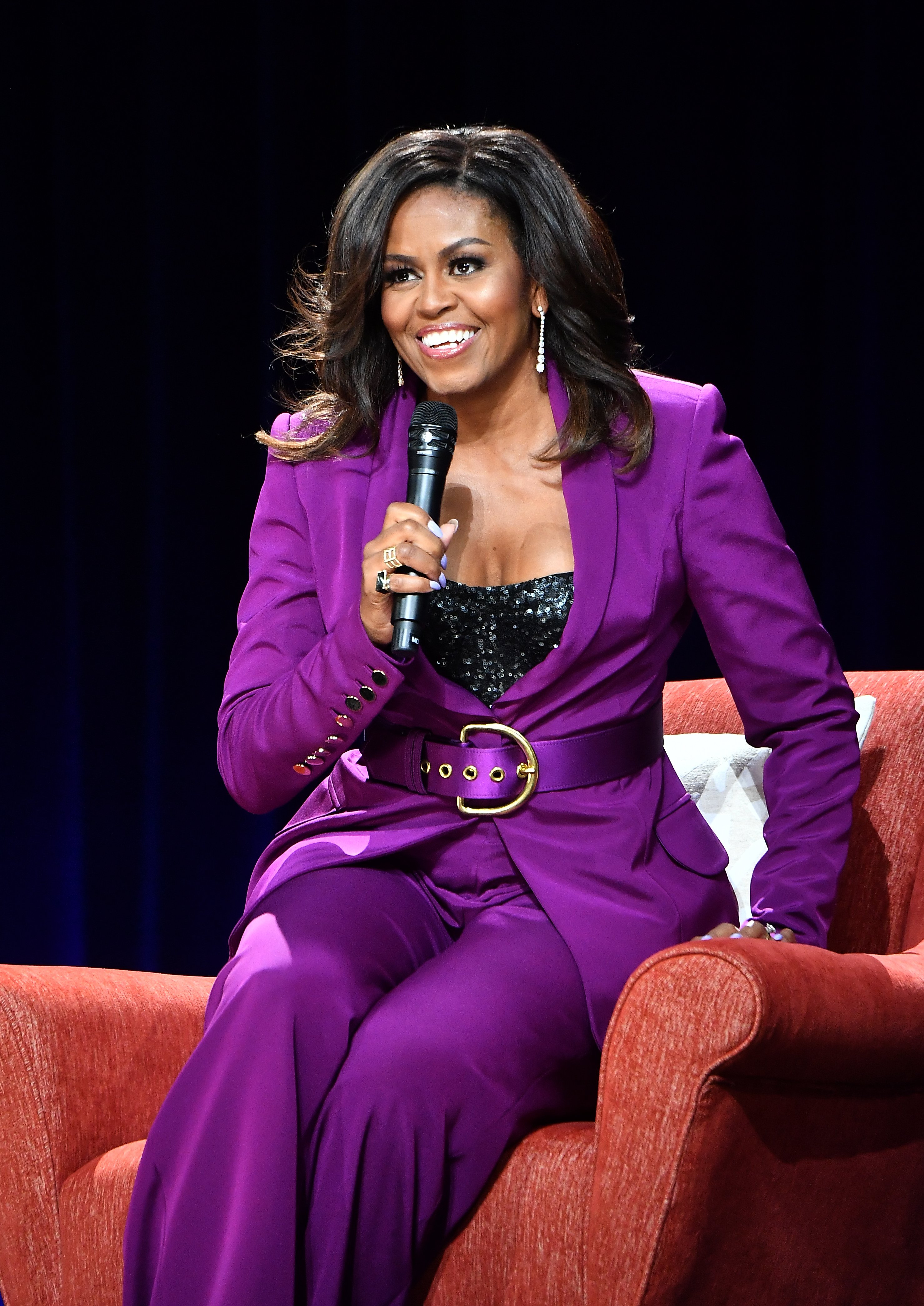 According to Cheatsheet, Miranda and Obama first met in 2009 when his hit production "Hamilton" was still a work-in-progress. The two have since become friends and even work together on a non-profit that encourages voting.
Obama literally broke the internet when she sported the sparkly footwear to the NYC stop of her "Becoming" book tour
It was no surprise then that Obama was chosen to present Miranda with his prize at the Gala benefitting the Smithsonian's National Portrait Gallery. And the Chicago native showed up to the event in style.
THE DRESS
Obama packed on the glam in a yellow floor-length dress with thin straps and a low-cut neckline. The outfit also featured jewel embellishments and the "Becoming" author accessorized with earrings.
As one of the honorees, Miranda's portrait was added to the collection at the Smithsonian's National Portrait Gallery and Obama couldn't help gushing over his attributes on Instagram.
A FRIEND'S TRIBUTE
Alongside a photo of herself and the multi-hyphenate posing with his portrait, Obama wrote:
"So proud to present my friend Lin-Manuel Miranda with the Portrait of a Nation Prize at the National Portrait Gallery. I first met Lin more than a decade ago, when he came to the White House to perform the opening number from what he described as a 'concept album.' And, as we all know, his little concept, Hamilton, became a global phenomenon."

FAN REACTIONS TO THE DRESS
Obama also went on to highlight Miranda's humanitarian efforts, including raising funds for Hurricane Maria victims in Puerto Rico and encouraging people to vote.
Fans, however, could not help noticing the former first lady's outfit and left raving reviews in the comment section.

"You looking ah-mazing!!!!" one excited Instagram user wrote.
"Michelle looks so beautiful," chimed in another.
"That dress is amazing," a third person pointed out.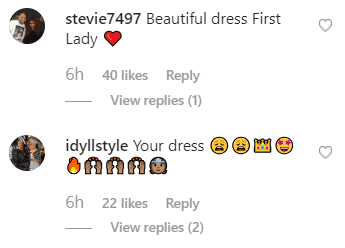 FASHION MOVES
During her time as the first lady of the United States and even afterward, Obama has crafted the reputation of one who knows how to make statements and generate conversation with her outfit choice.
According to a 2017 New York Times article, so influential were Obama's fashion picks that an academic study published in the Harvard Business Review reviewed her effect on fashion brands.
POST-WHITE HOUSE FASHION
"She realized very early on that everything she did had ramifications," designer Thom Browne told the outlet. "[She understood] that people did not just want to know how she looked, but what she was about."
Since leaving the White House, Obama also seems to have embraced more daring style trends, as Us Weekly noted. There are many instances to cite, but her glittery thigh-high boots from last December stand out the most.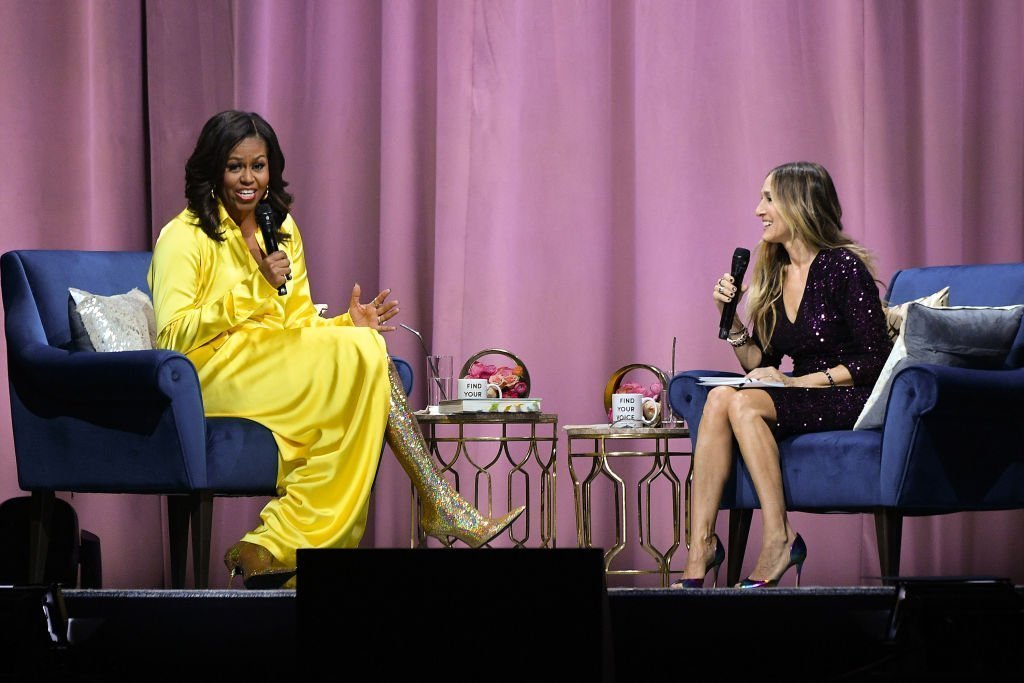 Obama literally broke the internet when she sported the sparkly footwear to the NYC stop of her "Becoming" book tour moderated by the lovely Sarah Jessica Parker.
Something tells us we've not seen the end of Obama's fashion and style adventures and we can't wait for the next ensemble that gets the world talking.