Michelle Obama Continues Her Elegant Shows-Up during 'Becoming' Tour Wearing Pale Mint Suit
Michelle Obama is on the middle of a European tour to promote her memoir book, "Becoming." And on her stop in Stockholm, she bedazzled her Swedish audience in a classic pale mint suit.
When the former first lady took the stage at the Ericsson Globe Arena in Stockholm on April 10, she imposed respect in an elegant and stylish classic pantsuit.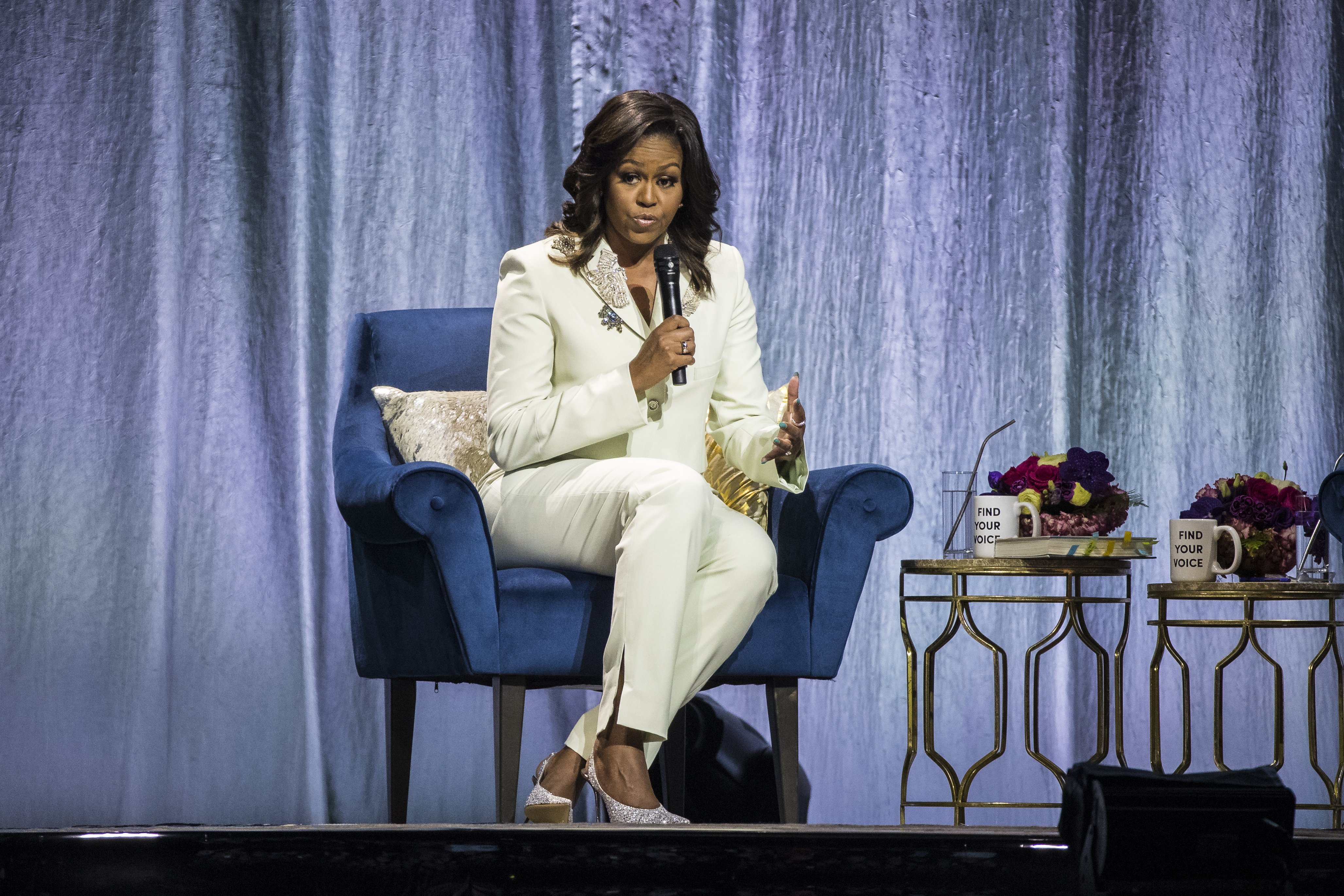 Obama made sure to honor her hosts, wearing a bespoke piece designed by Acne Studios, a Swedish fashion brand based in Stockholm.
The mint green piece featured high-waist pants with slits at the bottom, a cropped blazer with crystal embellished lapels, and sparkly Jimmy Choo pointed-toe heels.
She added a bit more flare to the outfit with a gemstone pin, silver earrings, and diamond rings.
Obama also showed off the dashing outfit on her Instagram, writing,
"I'm so thrilled to be in Europe this week! We kicked off our trip in Copenhagen, tonight we're in Stockholm, and we'll also make our way to Oslo, London, Paris, and Amsterdam. I'm so excited to visit these beautiful cities and can't wait to hear the inspiring stories from so many new faces. And I want to keep hearing from all of you! IAmBecoming."
A GOOD FASHION STREAK
A day earlier, Obama stunned her Danish audience in Copenhagen wearing a tailored pink suit created by local designer Stine Goya. The crystal embroidered outfit retails at $2,300.
Last year, as Michelle toured around more than 21 cities in the U.S, her good fashion sense became a hot topic.
Obama's smart choices reassured her position in the "best-dressed" lists, continuing to cement the reputation she first earned for her impeccable fashion sense through her husband's two terms in the White House.
One of the most celebrated looks from her nationwide tour was a canary yellow Balenciaga silk dress, which she paired with thigh-high silver boots, during her appearance at the Barclays Center in Brooklyn.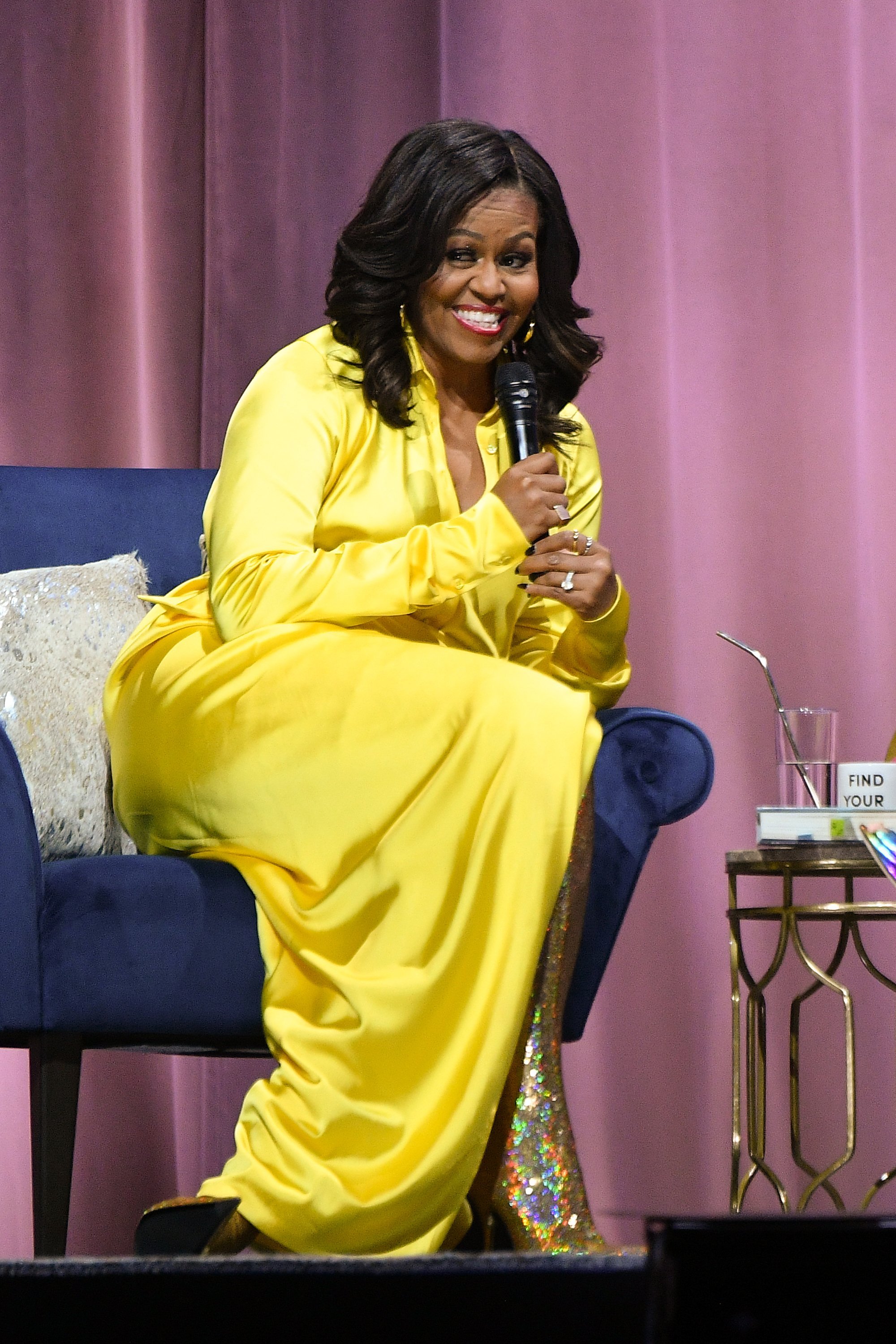 MICHELLE'S FASHION STANDARDS
Talking to Sarah Jessica Parker, who was the moderator at that event, Obama revealed that she has always been aware her clothes are being scrutinized, no matter the message she's delivering.
So, while she was in the White House, she and her team came up with a brilliant fashion strategy.
"We decided why don't we use this platform to uplift some young new designers who normally wouldn't get this kind of attention? Because you can change their lives, which is one of the reasons why we chose Jason Wu for my inaugural gown," she recalled.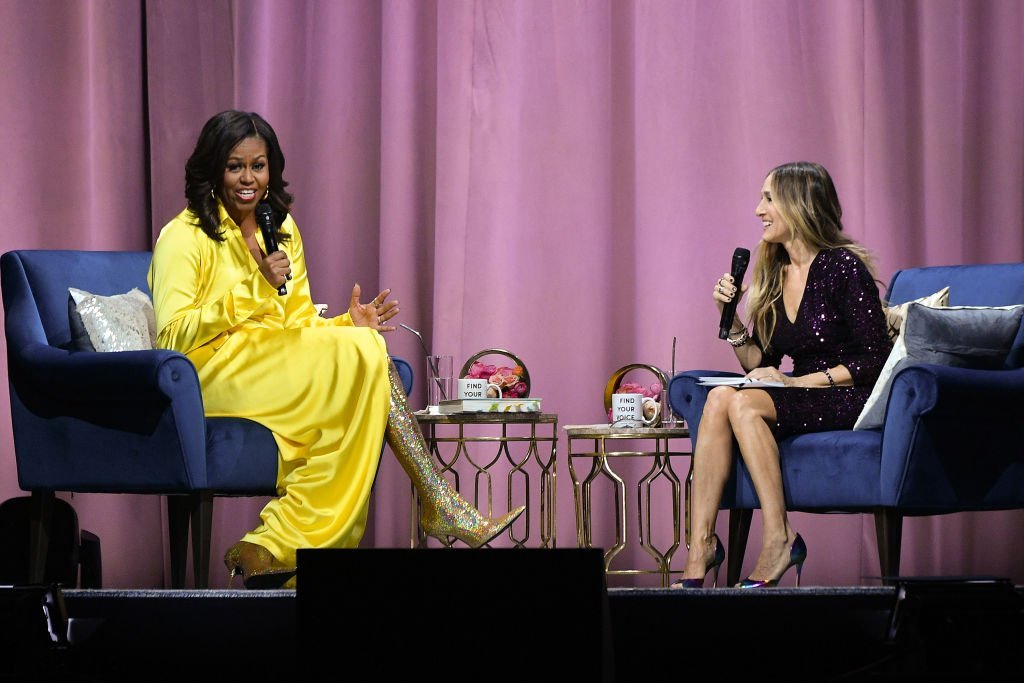 As part of her work to uplift young people, Obama has made sure to wear clothes from up and coming designers from all backgrounds. That's why she has made it a point to wear clothes from local designers in her international tour stops.
She also revealed that a designer's energy matters for her. And she explained why:
"I didn't want to wear the clothes of someone who didn't have a good spirit, and you could hear these things, you could hear how they treated my staff or how they treated their works, so everyone I wore as far as I knew had a good spirit as well."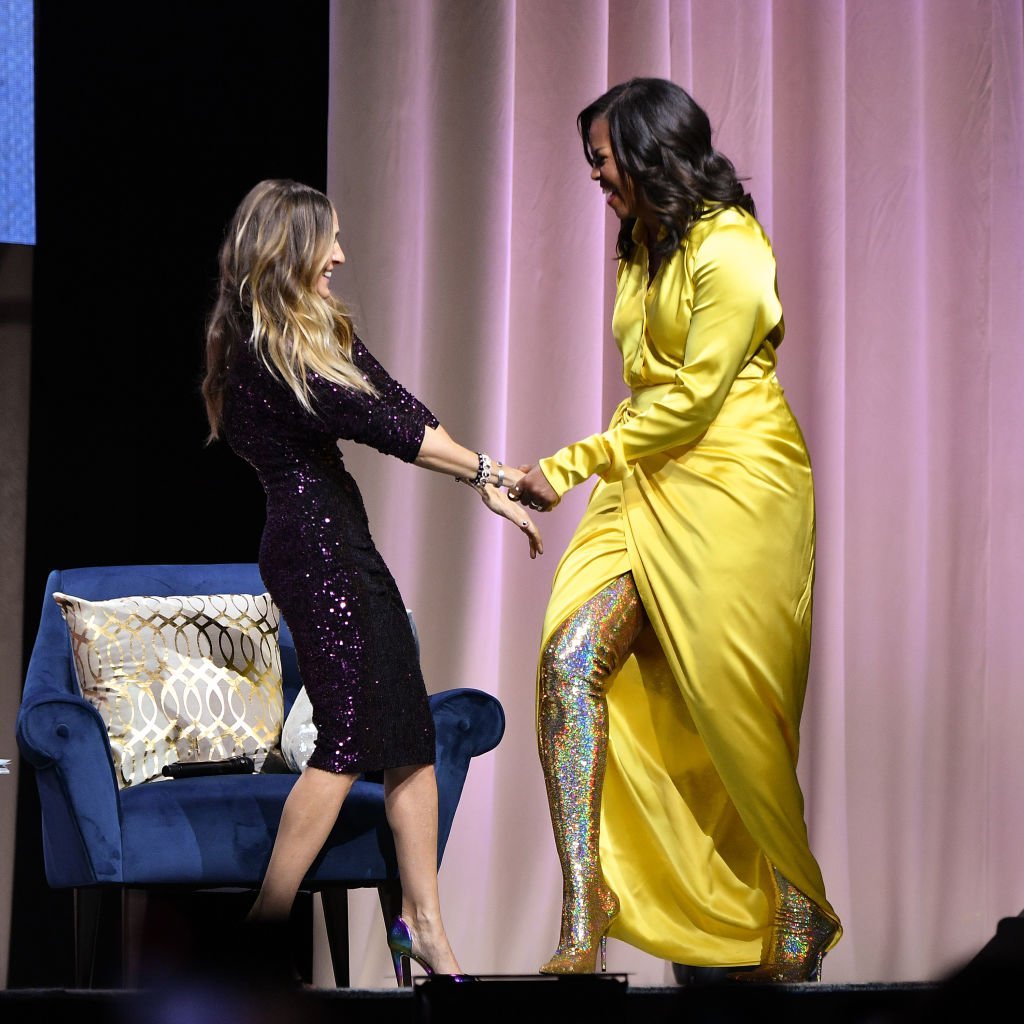 THE SUCCESS OF HER MEMOIR
Since the release of "Becoming" on November 13, 2018, the book has turned into a worldwide success.
On the first day, the memoir sold 725, 000 copies in the US and Canada alone. And within 15 days of its release, it became the fastest-selling book of 2018 in the U.S, with 2 million copies sold.
Now, the book has gone ahead to break records selling about 10 million copies, including hard copies, e-book, and audio recordings, and according to publisher Penguin Random House, the book could take the record as the best-selling memoir in history.
"Becoming" is the first in a two-book deal that Michelle and husband Barack Obama signed with Penguin Random House in 2017 for a reported $60 million.
Meanwhile, Obama will continue her tour around Europe visiting Paris, Oslo, London, and Amsterdam. She will then return to the U.S to wrap the tour in Nashville on May 12, in a talk moderated by late night TV show host Stephen Colbert.