Kylie Jenner Shares Sweet Pics of Daughter Stormi in Noise-Canceling Headphones at Dad Travis Scott's Astroworld Festival
Kylie Jenner brings along her one-year-old daughter, Stormi Wesbter backstage to support her ex-boyfriend, Travis Scott at the Astroworld Festival.
Kylie Jenner embarked on the ultimate girls trip to her ex-boyfriend's, Astroworld Festival. Surrounded by her closest friends and daughter, she captions the pictures from the event:
"Making memories with my besties."
Wearing an all-black leather ensemble, Kylie was joined by her closest friends, which included Sofia Richie and Stassie Karanikolaou.
Stormi also tagged along to support her dad, Travis Scott in concert. Wearing pink noise cancelling headphones, she could be seen with Kylie enjoying the concert from backstage.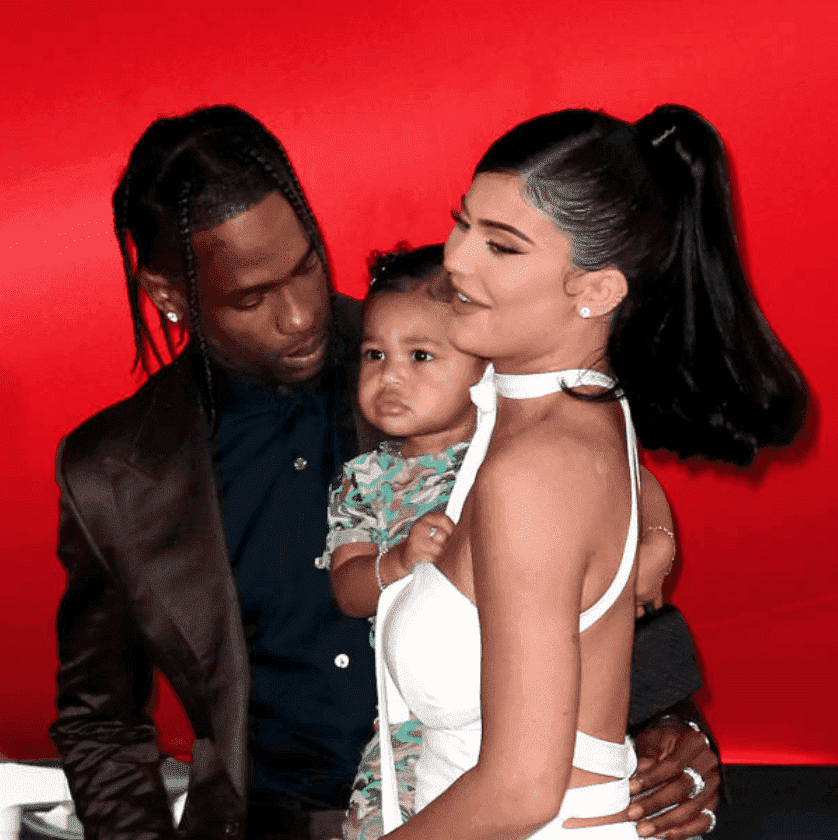 In the backstage pictures, Stormi who has been a regular feature at Travis' concerts looks very much in her element as she smiles while being carried around by Kylie. A source tells PEOPLE:
"Kylie flew to Houston with a group of friend. She returns to L.A. this morning It was important for her to support Travis' festival. They are still very close and often hang out with Stormi."
Most settings like a concert wouldn't be suitable for a toddler, but Kylie says that Stormi has a good mix of her and Travis' personality, which makes her accustomed to the lifestyle. Speaking to Ellen DeGeneres, Kylie says:
"[Stormi is] definitely a little rager, she loves music, speaking to the audience she adds, While you guys were all dancing, she was back there dancing. It's so cute."
Kylie's appearance at the festival comes as a shock to many fans after Kylie announced in October that she and Travis were splitting up after two years together, but the two remain good friends and are focusing on co-parenting, she explains:
"Travis and i are on great terms and our main focus right now is Stormi our friendship and our daughter is priority."
Travis and i are on great terms and our main focus right now is Stormi ‼️ our friendship and our daughter is priority

— Kylie Jenner (@KylieJenner) October 3, 2019
Since confirming their breakup, it has been reported that the couple are in a good place and continue to spend time together.
Rumors have circulated that Kylie was attempting to rekindle her relationship with her ex-boyfriend Tyga, after they were spotted partying in the same place just days after her breakup. She has also been linked to Drake, but nothing has been confirmed about a possible relationship with either men.