Jonathan Scott from 'Property Brothers' Was Once Married to Kelsy Ully - Meet His 1st Wife 6 Years after Their Divorce
Jonathan Scott has enjoyed a successful career as a reality star in HGTV's hit show "Property Brothers," but the same cannot be said about his romantic life which has been full of highs and lows. 
Over the years, Jonathan Scott has dated several women including Kristin Ratatori, Jacinta Kuznetsov, and more recently, he is rumored to be dating actress Zooey Deschanel. 
The HGTV star seems to have no plans to settle down any time soon, but it does not mean that he hasn't given marriage a chance. 
To date, Jonathan has been married once to his first wife Kelsy Ully. Their 2007 marriage was short-lived and the couple ended up parting ways.
IT WAS A WHIRLWIND ROMANCE
Jonathan and Kelsy met first the first time in 2007. Kelsy, who was an airline-scheduler back then, had an instant connection with Jonathan. 
Soon, Jonathan moved to Las Vegas from Canada to be with his new-found love. The same year, the duo decided to get on the marriage train. 
In an interview with PEOPLE, Jonathan opened up about how his marriage had been hasty to begin with. 
"We were young, and there was a rush going into it." 
 KELSY WANTED TO GET MARRIED ON AN EXACT DATE
The couple did have a whirlwind romance, but their reason for rushing right into a marital life could come as a surprise to many. 
Jonathan shared with PEOPLE about the reason why he hurried down the aisle with Kelsy was that she wanted to tie the knot on a certain day. 
"There was sort of a rush going into it. She wanted to get married on 07/07/07 . . . so it wasn't something that naturally happened."
Their marriage was not meant to last, but Jonathan learned a great deal from the failed union with his first wife.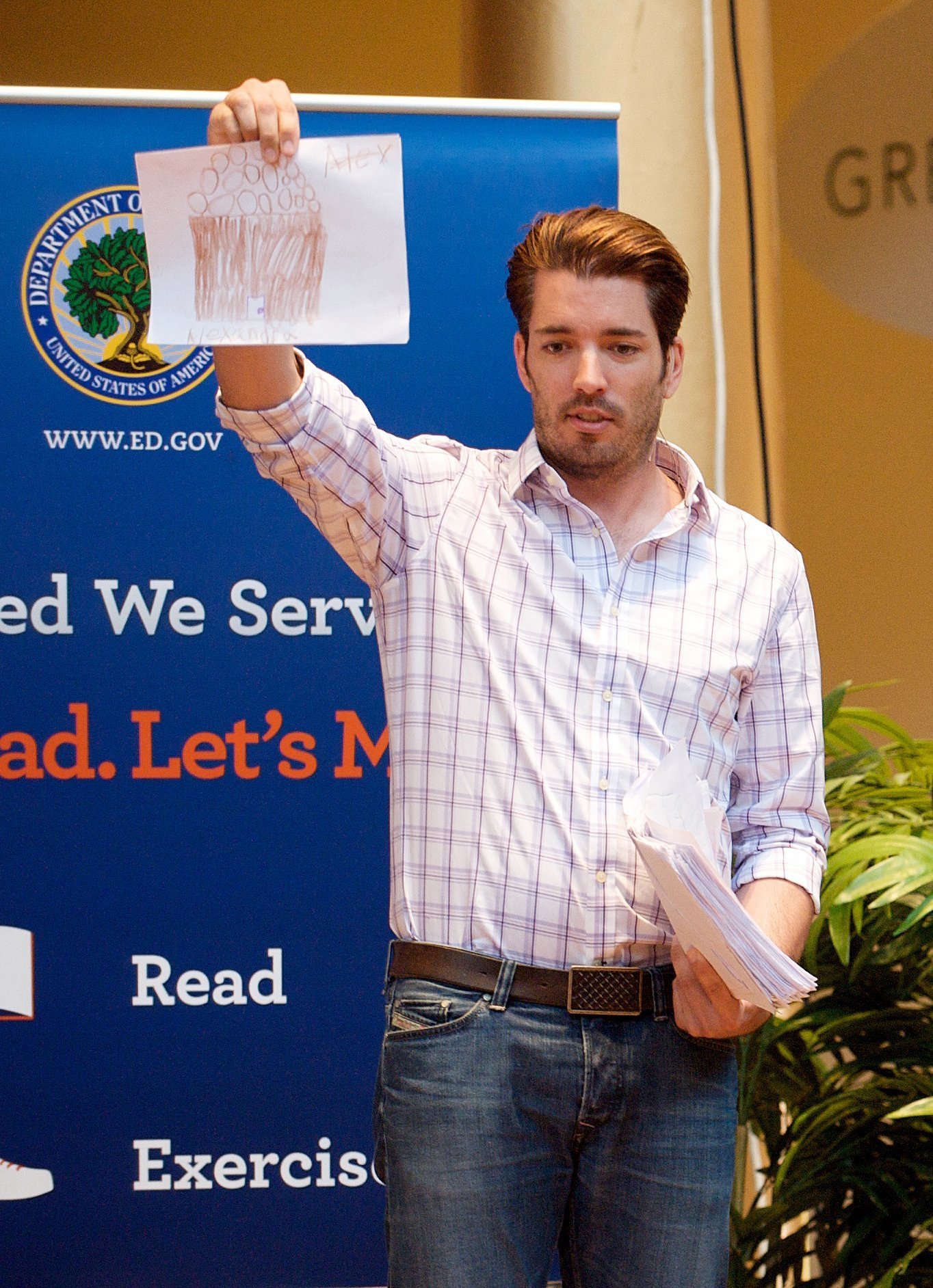 A LESSON FOR LIFE
When Jonathan and Kelsy split, the HGTV star learned a lesson about relationships that he will never forget in life. 
In the same interview, the "Property Brothers" star revealed how his failed marriage enlightened him. 
"I think that one of the biggest things I learned is that you can have two good people who are just not good for each other."
Jonathan further shared how he is glad that he and Kelsy did not have any kids because they found out that they were not compatible.