Us Weekly: Jerry O'Connell Reveals He Would Do 'Dancing with the Stars' If This One Condition Is Met
Jerry O'Connell would love to compete on "Dancing with the Stars," but it comes with conditions, which must get fulfilled.
Jerry O'Connell recently teamed up with Alfonso Ribeiro to promote Bob Evans mac and cheese and mashed potatoes microwave dinner, and the two have been making the rounds in promotion of the partnership.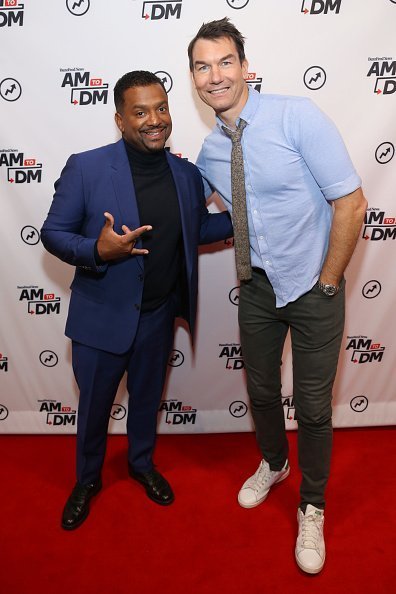 RIBEIRO IS THE CONDITION 
Us Weekly caught up with them, and the conversation shifted from food to O'Connell's "Dancing with the Stars" dream. The actor told the news outlet that he would only compete on the dance show if his condition gets granted. He said:
"I would if only Alfonso promises to coach me, to lead me, and help me the entire way."
Love this guy. Been a real pleasure working with him talking @bobevansgrocery pic.twitter.com/A1pV44vgUw

— Jerry O'Connell (@MrJerryOC) November 15, 2019
Ribeiro interjected that he would, and O'Connell who was putting his desire to compete in the show into the universe added:
"I would do it in a second. They haven't asked, so let's make that happen."
O'CONNELL DANCE MOVES IS BEST FOR THE CLUBS
The "American Funniest Home Videos" host happily offered to connect his new friend with his DWTS contacts.
Although the "Man About Town" star admitted that his dance moves are best limited to the club, he is looking forward to when he gets to compete for the Mirrorball.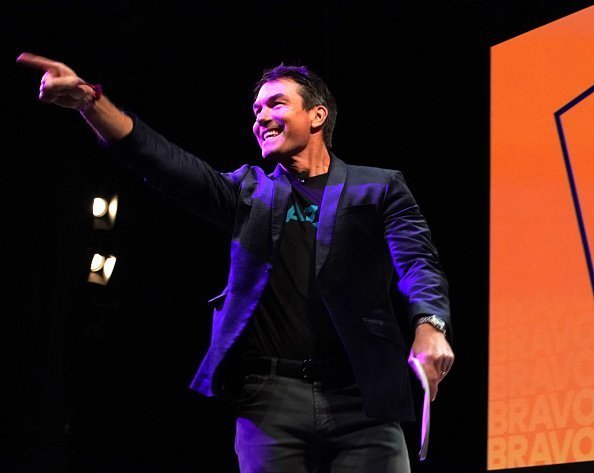 Ribeiro, who competed on season 19 of DWTS, knows about being on the show, and he even went home with the Mirrorball with his pro dance partner, Witney Carson.
The actor's time on the show also served to land him a guest judge gig at the sister show in Britain, "Strictly Come Dancing."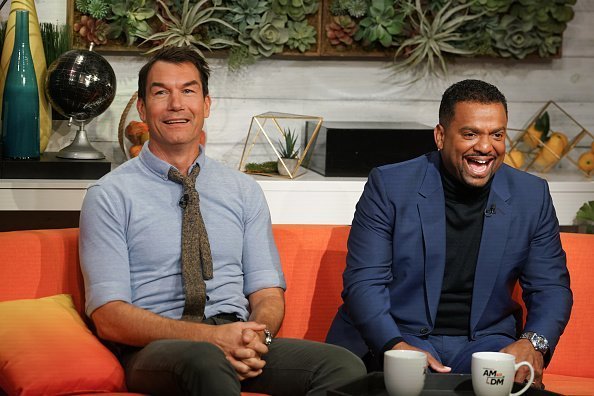 ALL HE CAN DO IS WAIT
The dad-of-four fills in for Bruno Tonioli when his DWTS commitments take him away from SCD. The "Fresh Prince of Bel-Air" star started dancing from a young age, and one of his first roles in Hollywood is the Broadway musical, "The Tap Dance Kid."
While portraying "Carlton Banks" made Ribeiro famous, dancing has always been a part of him. O'Connell, on the other hand, has no dance history, but like his Bob Evans partner, he started acting from a young age.
Had an amazing time on @TheRealDaytime !! Tune in to kick off your Friday! pic.twitter.com/j4QnbLszD5

— Alfonso Ribeiro (@alfonso_ribeiro) October 11, 2019
Born in New York in '74, the actor was already getting roles by '86, and some of his notable works include "Stand By Me," "My Secret Identity," and "Jerry Maguire."
With O'Connell's wish to compete on DWTS, all he can do is wait to get invited, and in the meantime, he can learn some dance moves from Ribeiro.