Ron Howard from 'Happy Days' Pays Emotional Tribute to His Father Rance Howard 2 Years after His Death
Ron Howard took to Instagram to honor his late father on what would have been his 91st birthday.
The "Happy Days" actor uploaded a photo of his family and wrote the caption: "My dad passed 2 years ago, but today would've been his 91st birthday. He was a terrific character actor but an even better family man."
The photo shows the family on the set of "Far and Away," a movie that Ron directed.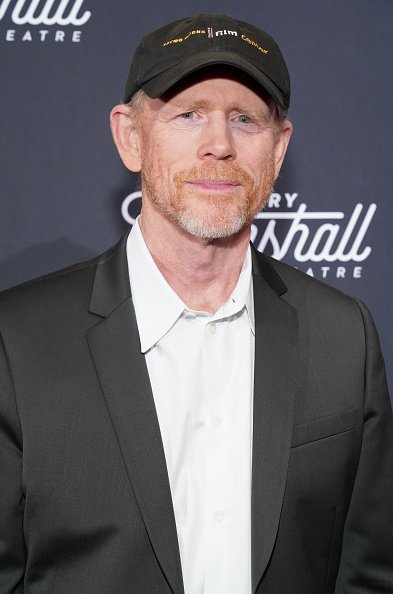 The post, which Ron shared with his more than 400,000 followers on Instagram, received nearly 31,000 likes in just a day.
ACTING RUNS IN THE FAMILY
Rance Howard passed away on November 25, 2017, just eight days after his 89th birthday. He died from heart failure, as reported by Closer Weekly.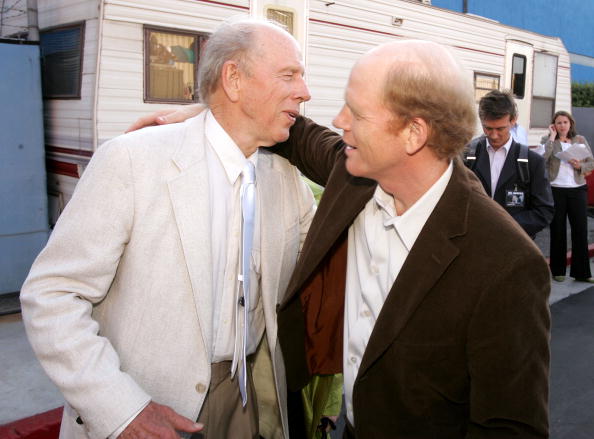 An actor and director himself, Rance was surely a proud father to Ron.
As shared by Soft Schools, Ron rose to fame for his role as Opie Taylor in the television sitcom series "The Andy Griffith Show" in 1960.
But his first credited film role was in the 1959 movie, "The Journey." As a child, he also appeared in several television shows including "Johnny Ringo," "Five Fingers," "The Twilight Zone," "Dennis the Menace," "The Danny Thomas Show," "Cheyenne," and "Pete and Gladys."
He gained greater recognition playing the role of Richie Cunningham on the TV series "Happy Days" from 1974 to 1984. He also played Richie Cunningham on the TV show, "Laverne & Shirley," and on the show "The Fonz and the Happy Days Gang."
He ventured into directing in 1977, with the film, "Grand Theft Auto."
ANOTHER FAMOUS HOWARD
Ron passed on the acting gene to his daughter, Bryce, who starred in a "Jurassic World" movie.
She joined the "Jurassic World" franchise in 2015 as "Claire Dearing," and she is set to reprise her role in the third installment.
In July 2019, Bryce attended the opening of "The Ride" at the Jurassic World theme park.
She stunned in a black long-sleeved dress. The actress revealed that she got the Becand Bridges outfit from Rent the Runway because it was more sensible for her to return it and give someone else the opportunity to wear it.
Bryce has starred in other moves like "Twilight" as the vampire, Victoria.