Snoop Dogg's Wife Shante Broadus Shows off Her Dancing Skills with Dance Partner in a Recent Video
Snoop Dogg's wife Shante Broadus proves she still has what it takes to bust some moves in new videos she showed off on Instagram for her fans to enjoy. 
At 48-years-old, Shante Broadus is still capable of dancing the night away, and to hip music at that! She showed off some sultry dance moves in two new videos she shared on Instagram, dancing alongside a dance partner.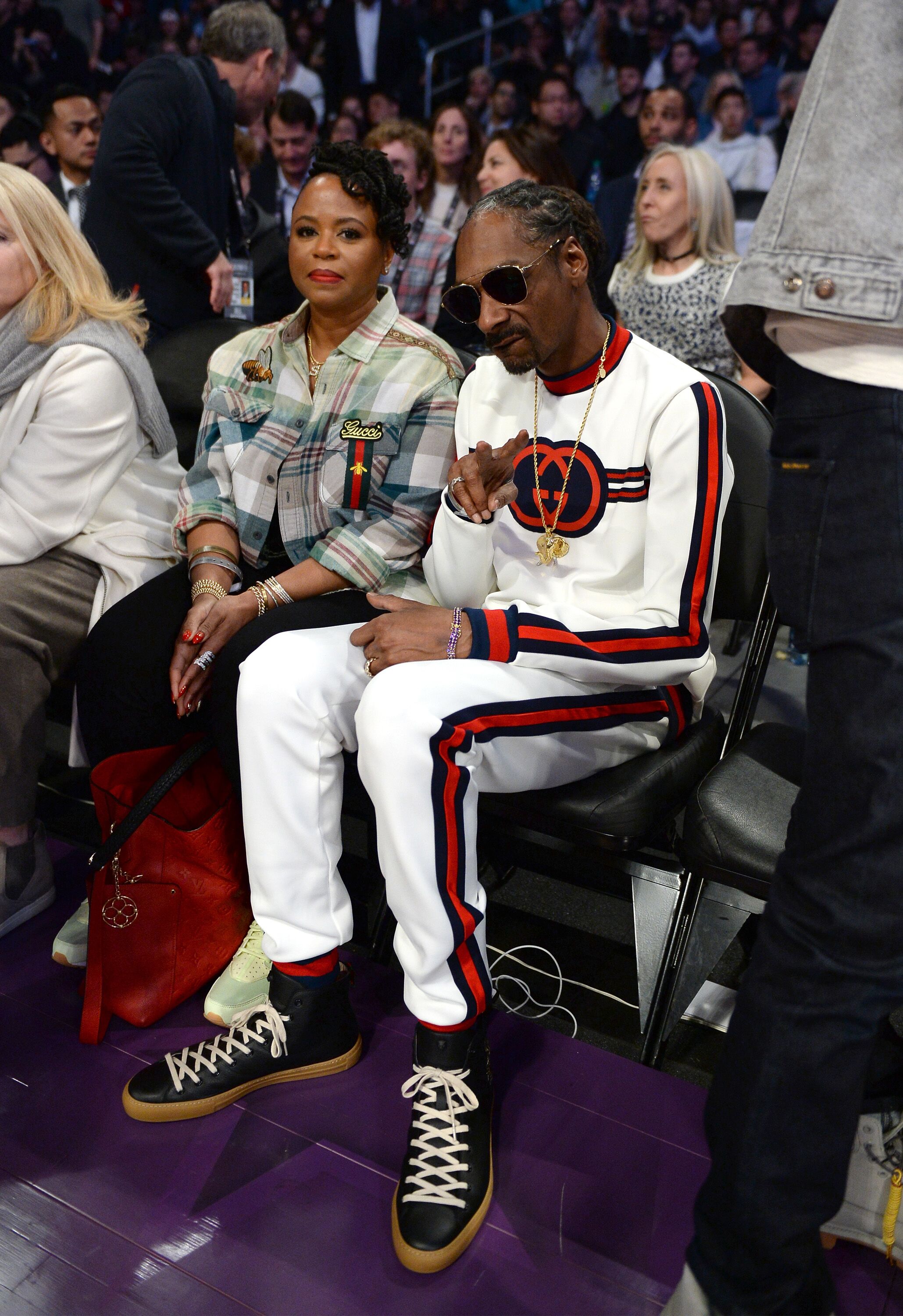 SHOWING OFF HER DANCING SKILLS
For her first video, she swayed to H.E.R.'s hit song "Slide," which she says gives her some good vibes. Of course, that ultimately translated to some sexy dance moves that showed her oozing with confidence. 
Clearly enjoying her time at the dance studio, Shante shared a second dance, this time to a Chris Brown song, swaying from side to side with her partner. Fans of Mrs. Broadus flocked to the comment section to call her the "boss lady" that she is, dominating the dance floor as always. 
SHANTE'S A SINGER TOO
Of course, it's not just dancing that Shante Broadus is good at, as she and her husband Snoop Dogg also have a knack for singing. Previously, they sang along to "Why I Love You So Much" by Monica Brown, and it was an adorable sight to see for a couple that's been married for 21 years. 
The Broadus couple clearly know how to enjoy life, and they have every right to do so as they've worked hard to achieve everything they have.
SNOOP AND SHANTE'S STRONG RELATIONSHIP
Shante and Snoop Dogg are proof that the vow "for better or for worse" is something that married couples actually stick to, as they've been together through the ups and downs of life for more than two decades now. 
Recently, they celebrated how the former "Death Row" artist was given his very own star on the Hollywood Walk of Fame. As Shante would put it, "We literally started from the bottom now we're here. Snoopy been a star the world just didn't know yet but now they do! Congrats Doggy Dogg." 
Through it all, Shante stood by Snoop Dogg, even when he was asking for a divorce back in the early 2000s. When he realized that wasn't what he wanted to do, after all, Shante still welcomed him back with open arms and they've been happy ever since.