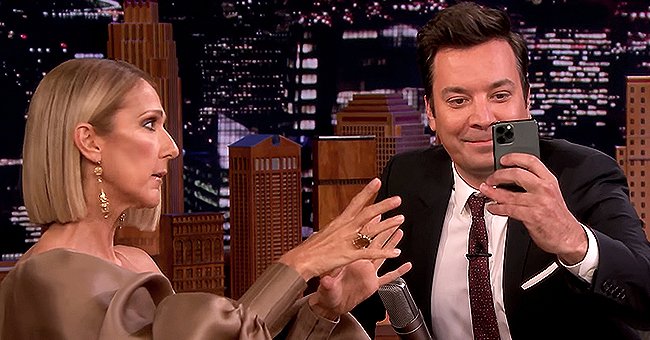 youtube.com/The Tonight Show Starring Jimmy Fallon
Celine Dion Takes Her First-Ever Selfie with Jimmy Fallon on His Talk Show
Celine Dion officially joined the selfie-taking community during her appearance on "The Tonight Show," with Jimmy Fallon, and it turned out okay.
During Celine Dion's appearance on "The Tonight Show" with Jimmy Fallon, the TV host confirmed two things from the legendary singer.
First, she drives her tour bus and her staff crazy; second, she does not have a cellphone, and what's worse, she has never taken a selfie.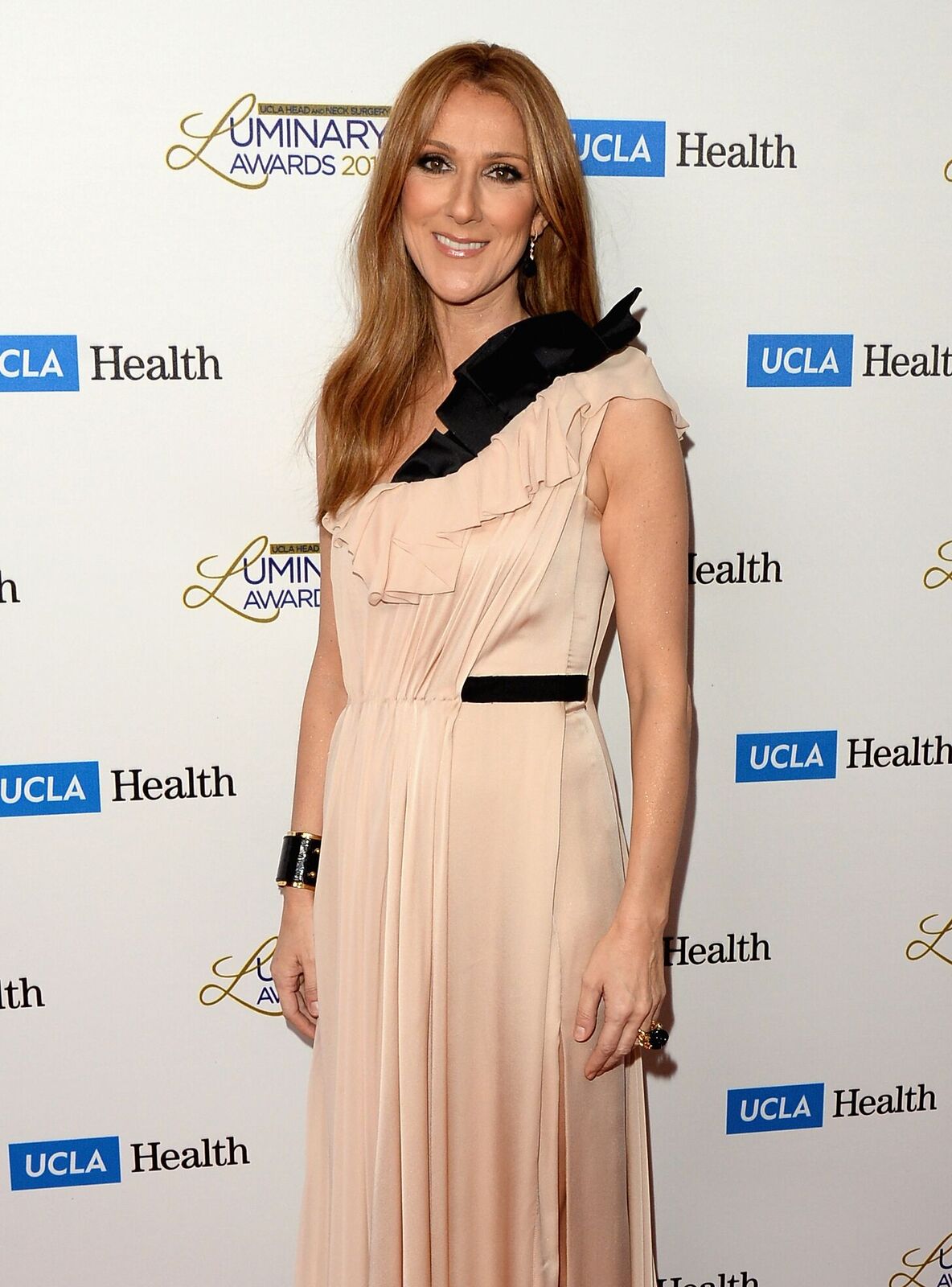 Musician Celine Dion attends the UCLA Head and Neck Surgery Luminary Awards at the Beverly Wilshire Four Seasons Hotel on January 22, 2014 in Beverly Hills, California | Photo: Getty Images
FOR A SELFIE, DION CAN TRY
Fallon also confirmed that Dion is about to get a smartphone, and offered to take her first selfie with her using his phone. The singer after fretting about turning out okay in the snap, and asking jokingly where the camera is, said,
"Well, if you want to take a selfie, I can try."
The selfie turned out to be a video instead of a photo, and the PCA winner added a sunglass filter that looked perfect on the "My Heart Will Go On" singer. The selfie moment was turned into a GIF, and it got shared on "The Tonight Show" Twitter page.
COURAGE AMID CHALLENGES
Aside from the selfie moment, Dion opened up about her new album, "Courage," and what inspired the title. She explained to Fallon that she chose that title because,
"… In the last three years, myself, my kids, my family went through tough times."
The "I Drove All Night Singer" added that a lot of people go through difficulties, and since "Courage" is such a significant word, she wanted to send the message that,
"… All of us at one point in our lives know that we want to use it, but eventually, we might need it, and we need that in our lives to be able to hold on to, to be able to find our inner strength…"
AN ALBUM WITHOUT RENÉ
The album is the first English album from Celine Dion without the physical presence of her husband, René Angelil, and in September, she commenced a Courage World Tour to promote it.
The tour kicked off in Quebec, Canada, but some shows scheduled for the latter part of September and early October got postponed due to a throat infection.
In an Instagram video, the mom-of-three apologized to her fans for the cancelations and promised to get back to them, which she did in the middle of October at Ottawa. The tour is the first one Dion has held in ten years, and it will run for a year.
Please fill in your e-mail so we can share with you our top stories!