Val Kilmer Attends GLAM Art Exhibition at His HelMel Studios in LA after Battling Throat Cancer
There was a magnificent sight for fans of actor Val Kilmer to behold, as the star made a public appearance after his battle with throat cancer. 
After fighting throat cancer for two years, Val Kilmer appeared in public at the GLAM Art Exhibition, which held at his HelMel art studio, looking healthy and happy.
The appearance will mark a slow return to the spotlight for the 59-year-old actor, who had to undergo surgery on his throat following the disease. 
Val Kilmer wore a colorful flannel shirt and jeans. One notable feature in his appearance was a scarf, which he used to cover his throat.
During the exhibition, the actor posed for a photo with Tamie Adaya and had a new hairstyle, much longer than his usual hairstyle.
His public appearance is coming only two weeks after news made the rounds that the actor, alongside Tom Cruise, would be starring in the movie, "Top Gun 2," which would see Val Kilmer continue in his role as Iceman. The movie would premiere in cinemas in the summer of 2020.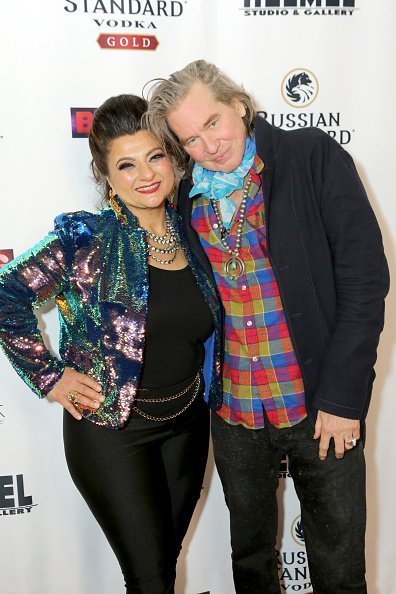 In a 2017 interview with "The Hollywood Reporter," Val Kilmer revealed that he had been battling throat cancer for two years. He appeared in the interview flanked by his children, Mercedes and Jack.
Giving details of the ailment, the actor revealed that he had been at the receiving end of the disease's effects, and also had to undergo a trachea procedure, which made his voice raspy and also left him short of breath.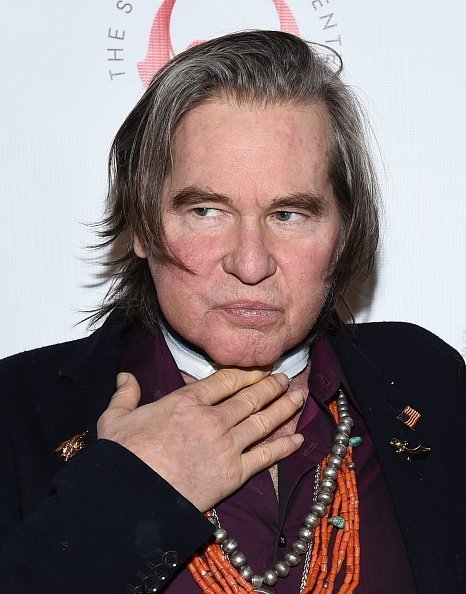 However, the actor said he was able to fight the disease with the help of his Christian Scientist Faith, and chemotherapy. In the two years in which he underwent chemotherapy and radiation treatments, he also learned not to take himself seriously. 
He said:
"I was too serious. I'd get upset when things like Oscars and recognition failed to come my way."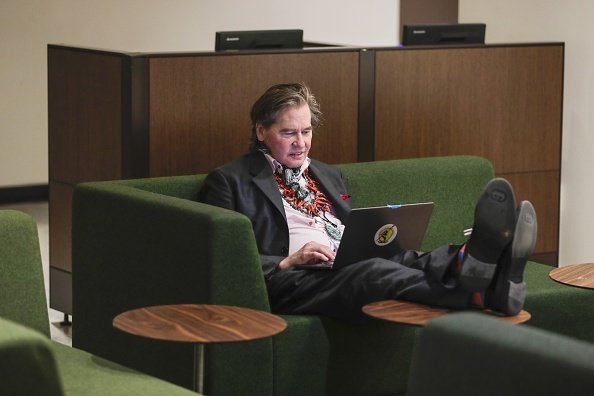 Since admitting his cancer battle, Val Kilmer has been seen several times in public. He was spotted at a private screening of his son, Jack Kilmer's film, as well as a summer lunch outing with Mercedes.
He also hosted a fundraiser in June, for his "TwainMania" Foundation, which he founded to help educate children based on the legacy of the author, Mark Twain.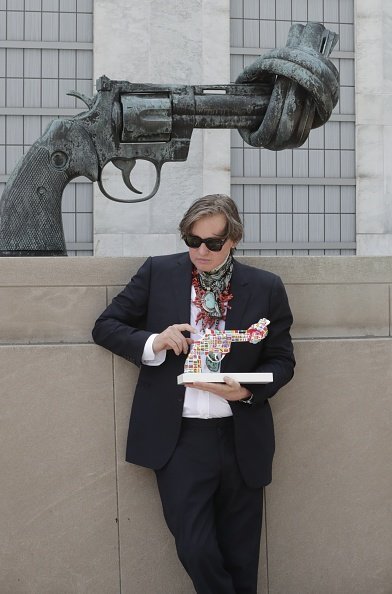 Val Kilmer also didn't let his cancer battle to hold him down, as he continued to work, appearing in the 2017 movies, "The Super," and "Snowman."