Steve Harvey Talks about What It Takes to Become Successful and Reveals He Lost Everything He Owned Twice
Steve Harvey opens up about what it takes to be successful and how he once lost everything he owned before getting to where he is now. The renowned TV host narrated his story through one of his newest cartoon projects called "Steve Harvey Stories." 
Steve Harvey just launched a series of animated videos with snippets of his life. This time, on an episode called "Success is Like an Acorn,"  he spoke about how one must accept losing before finally reaching success.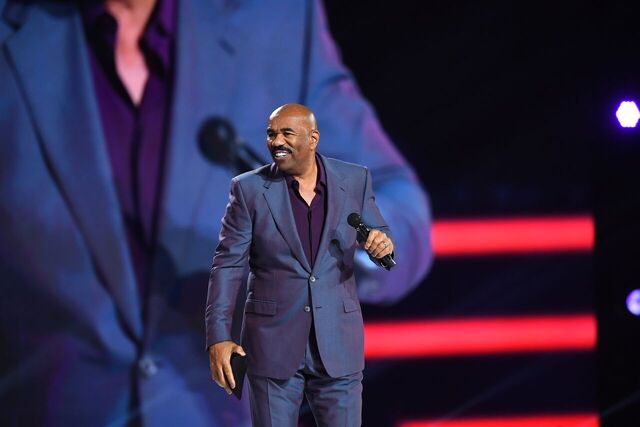 Success is Like an Acorn
Likening success to an acorn, he says that one must be okay with being an acorn before they're able to become an oak tree.
He goes on to say that too many people want to be an oak tree right away, but that doesn't happen without sacrifices and hardships. Like an acorn, it has to go through dirt to grow and survive through tough times. 
Being an Acorn Before an Oak Tree
The 62-year-old then shares that when people tell him they try to be like him, he replies saying that they have no idea what it took for him to get to where he is today. 
"What I did to become this tree that I am, I've been doing this 35 years straight. Through homelessness, through three marriages, through losing everything I've owned twice, through, boy, they done ain't me alive on the Internet. I've been getting fertilized for so long."
Growing Through Challenges
 He goes on to say that people must be okay with having dirt on them, as dirt isn't really just dirt. 
"A lot of y'all don't like when they throw dirt on you. Get used to it. That's what it takes to be an oak tree … You got to get okay with this dirt that's on you. Dirt ain't dirt. Dirt is fertilizer. Dirt is nutrients. Dirt is the thing you need to push through."
Going Through the Worst
Indeed,  Steve Harvey had to go through a lot to get to where he is now. With a net worth of more than a hundred million dollars, he first had to go through working several jobs, being a stand-up comedian, and ultimately, being homeless. 
He once had to live in his 1976 Ford Tempo, using an Igloo cooler as a refrigerator and having to wash up in hotel bathrooms, swimming pools, or gas stations. This was his life for three whole years. 
Steve Harvey's Life as It Is
However, he finally got his big break at the Johnnie Walker National Comedy Search in 1989, and the rest is history. 
Steve Harvey's story is inspiring, having gone from homelessness to multiple hosting gigs. If there's one thing to remember about him though, it's that he never gave up, even though he hit rock bottom. 
That's why now that Steve Harvey's show "Steve" was dropped after 7 years, he has remained calm and positive through it all as he'd already gone through worse.