Janet Jackson Suffers More Backlash over Allegedly Lip-Syncing during RNB Fridays Live Performance in Brisbane
Janet Jackson's Australian tour is being haunted by accusations of lip-syncing.
Janet Jackson's performances have been slammed, and audiences walked out of her concerts in disgust in both Perth and Brisbane
The 53-year-old star was a "disaster" at the RNB Friday Live shows, as far as fans were concerned, with some describing her as the "worse ever."
Two songs into Jackson's performance, the audience began walking out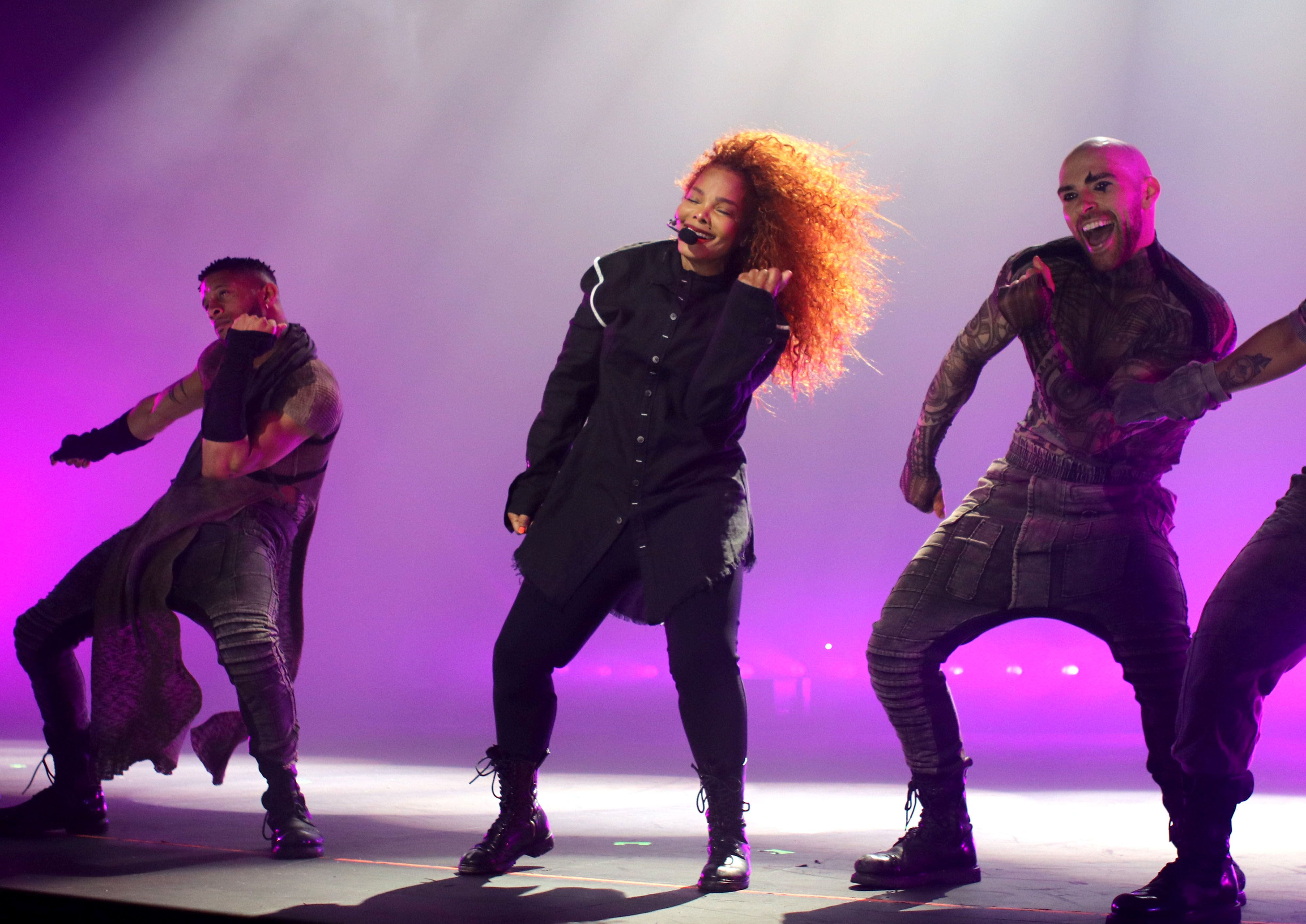 JANET JACKSON HITS A LOW DOWN UNDER
Fans who attended two of the concerts Jackson gave in Australia, namely the RNB Friday Live in Perth and its sister show in Brisbane, were bitterly disappointed.
They were far from blown away by the singer's performance whom they claim was lip-syncing through her set.
FANS WALK OUT
Two songs into Jackson's performance, the audience began walking out when it became clear that the singer was holding her mike so as to obscure her lips, and swinging her hair to hide her face as she "sang".
TWO DISASTROUS CONCERTS A WEEK APART
At both the Perth and the later Brisbane shows, fans spoke of the bad quality of the sound, and Jackson's lack-luster performance. Twitter is buzzing with criticism, calling on the singer to stop dancing if she can no longer keep up - but to sing live.
Sorry Janet I have been a lifelong fan but backing tracks and a lip synced show was pretty poor. If you can't dance and sing live anymore maybe cut back the dancing and sing LIVE that's what people are paying for a LIVE show

— Pantal (@DjPantal) November 11, 2019
BLACK EYED PEAS GET SLAMMED
Jackson's opening act, the Black Eyed Peas, got slammed by the fans for starting half an hour late. When Jackson started lip-syncing, many in the audience felt they were both disrespected and cheated.
Today is the day 🤗.

Kicking off our tour at @rnbfridayslive tonight. Link in bio for all upcoming dates in #Australia, #NZ and #Hawaii! 11/23 in beautiful #Honolulu will be our last show of the decade u guys!

See u there! 💕 pic.twitter.com/y4cs7XtKSM

— Janet Jackson (@JanetJackson) November 7, 2019
AUSTRALIA WON'T BE WELCOMING JANET JACKSON
From the angry comments on social media by hundreds of people who bought tickets for the shows, Miss Jackson won't be welcome by her Australian fans anytime soon.
Although most of the comments were negative, a few die-hard fans still stoutly defended their idol.
Janet Jackson has been dominating stages all over the world for over 30 years and has always been a superb performer. We hope she gets her mojo back soon.
JANET JACKSON'S AFFAIR WITH BOBBY BROWN
The recent release of Whitney Houston's best friend Robyn Crawford's memoir about the singer has brought back a lot of the old stories about her and her ex-husband Bobby Brown.
Brown's legendary affair with Janet Jackson is being rehashed. People are remembering details from Brown's 2016 autobiography "Every Little Step: My Story", and the BET biopic "The Bobby Brown Story". 
Brown and Jackson fell in love in the 80s, but according to Houston's ex, the Jackson family disapproved of him because he was dark-skinned.
After the end of their relationship, Brown and Jackson moved on, ironically, both to disastrous marriages.