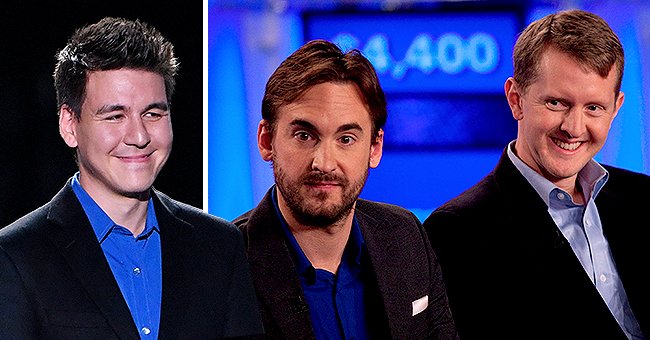 Getty Images
James Holzhauer, Ken Jennings and Brad Rutter Will Battle It out in 'Jeopardy!' Greatest of All Time Tournament

James Holzhauer will join "Jeopardy!" legends Ken Jennings and Brad Rutter for the ultimate showdown when they face off early next year. One of them is taking home another $1 million.
The decades-long tv game show "Jeopardy!" is set to earn big ratings when they pit James Holzhauer, Ken Jennings, and Brad Rutter against each other in a version of the show created just for them.
Holzhauer, 35, is the youngest and most recent big winner on the show, having won $2.5 million during his run earlier this year. He also earned the record for being the most-watched player in 14 years.
The Las Vegas resident is fresh off the heels of winning the "Jeopardy!" Tournament of Champions last week. He won 32 games in a row before his run ended in June.
Now, he'll battle it out with Jennings and Rutter in January during the Greatest of All Time (GOAT) tournament. The special will start on January 7 at 8 pm.
According to USA Today, there will be two back-to-back games. Once played out, the contestant who's earned the most winnings will win the "match."
This goes on until one player wins three such matches. The two runners up will be awarded $250,000 each, while the winner will get $1 million in prize money.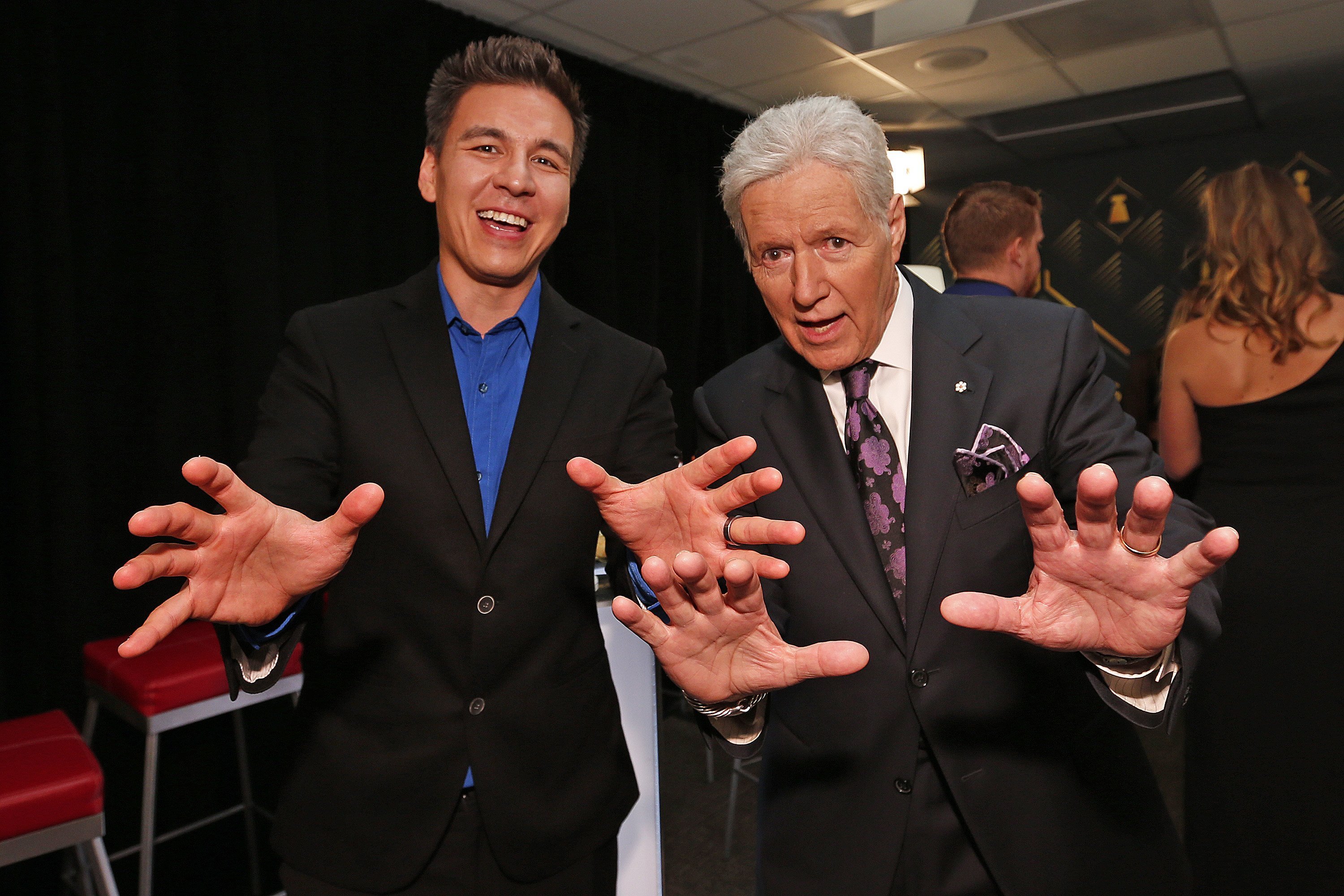 James Holzhauer and Alex Trebek post during the NHL Awards in Las Vegas, Nevada on June 19, 2019 | Photo: Getty Images
Rutter has earned the most so far on "Jeopardy!" having pocketed $4.7 million. However, Jennings has the longest unbroken winning streak at 74 games which earned him $3.5 million.
According to People, host Alex Trebek said in a statement:
"Based on their previous performances, these three are already the 'greatest,' but you can't help wondering: who is the best of the best?"
The showdown will also be part of the show's 30-year celebration on the ABC network. Whatever happens, we know Holzhauer will be a good sport about it.
When Emma Boettcher defeated him in June, Holzhauer admitted that while no one likes to lose, he felt proud of his run and had exceeded expectations for himself coming in.
The three champions together are expected to bring in top ratings for the show as just one champion typically draws in tons of views. We'll definitely be among those tuning in to see what happens.
Please fill in your e-mail so we can share with you our top stories!