Michael Douglas from 'Wall Street' Shared High School Yearbook Pic & Fans Say Son Dylan Looks like His Handsome Dad
Michael Douglas shares a throwback picture from his high school days and has many fans gushing over his looks and comparing him to his youngest son, Dylan Douglas.
Michael Douglas was feeling nostalgic when he shared a rare throwback picture of himself when he was a teenage, in the caption he explains:
"#TBT My High School yearbook photo from 1963! Wow!"
In the black and white picture, the award winning actor is wearing a tweed suit, with a white shirt and a tie. A fans responds saying:
"Handsome then Handsome Now."

Michael rose to fame in early twenties after starring in 1972's cop show, "Streets of San Francisco." Speaking as a fellow "Baby Boomer," a fan reveals:
"Wow! A young boy! Better now! We are like good wine ... the more it ages, the more precious it becomes! I was born in 1958 ... Ciao Michael ??‍♂."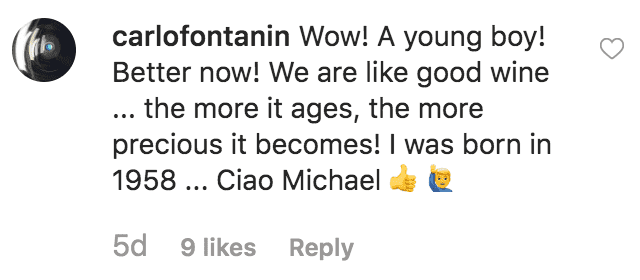 Michael's oldest son, Cameron Douglas also got in on the action and commented of his father's picture and exclaims:
"Looking good!"

Cameron is Michael's son from his first marriage to Diandra Luker, who he divorced in 2000 after almost two decades together.
That same year he married Catherine Zeta Jones. They have two children together; Carys Zeta Douglas and Dylan Michael Douglas. Proving that his youngest son got more than just his name and also inherited his looks, a fan says:
"Wow Dylan is your twin!"

In 2010, Michael revealed that Dylan suffered from dyslexia, and was going to a special school, where years later at 10-years old he would and share his experience with the public. 
Referring to his son's speaking engagement at speaking at a Windward School fundraiser, a school for students with dyslexia and other language-based learning difficulties, Michael wrote in Facebook, "So proud of Dylan!" 
Dylan is currently a sophomore at Brown University. In October, his mother shared several pictures of the trip she took to when she visited him for a weekend.
She toured campus and shared hilarious photos of his dorm room, even making fun of a crumpled up tube of toothpaste in his bathroom.