China McClain from 'House of Payne' Melts Hearts with Throwback Pics of Her Sisters and Brother
China McClain's throwback photo of herself and her siblings melted the hearts of her followers, and they rewarded her with heartfelt compliments.
China McClain went to her photo archive to dig up an epic throwback photo of herself and her siblings — sisters, Lauryn and Sierra, and brother, Gabriel. The picture dates back to the red carpet of the premiere of Tyler Perry's "Daddy's Little Girl."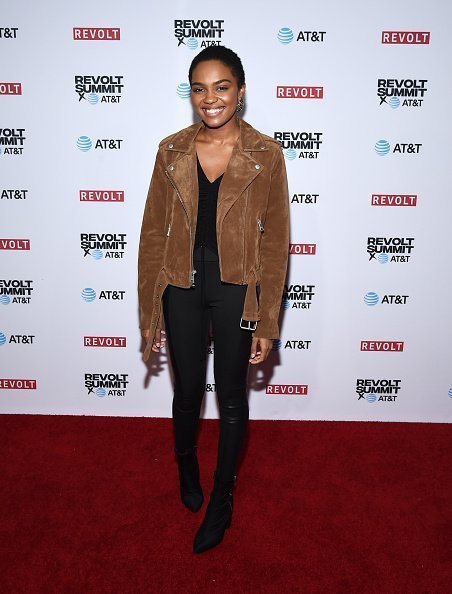 The actress and her sisters looked lovely in a red dress, and silver headband, while their brother, who also happens to be the youngest, wore a black suit, red bowtie, and waistcoat of the same color. 
The then-little boy looked pained, and addressing his facial expression, McClain joked,
"It looks like we messed him up right before we hit this red carpet."
The "Descendants" star's followers reacted to the photo with heartfelt compliments, and one person wrote,
"Omg! Y'all so [expletive] cute."
Another person wrote, "They all look so much alike." A third person commented,
"You all are the same. So pretty. Your mom gave birth to the same person, even in the boy version."
A fourth commenter acknowledged that the photo was indeed a "Daddy's Little Girl" throwback, while a fifth commented, "Aye! I can't get over the cuteness."
Beauty runs in McClain's family, and she embraced it as well as her African-American heritage.
In a past Instagram post, the NAACP Award winner wrote that everyone is beautiful irrespective of race, and informed her followers that she will no longer straighten her hair, but will embrace "This black magic."
Aside from her heritage, another thing the Georgia native has embraced is acting and singing. She began her career at 7, appearing in the movie, "The Gospel," after which she starred in Perry's "House of Payne." 
McClain has partnered with Disney on different projects, notably, "A.N.T. Farm," and currently stars on The CW's "Black Lightning." The actress formed the band, "McClain" with her sisters, and in 2014, she took part and won the ABC show, "Singing Your Face Off." 
In a later interview, the "Grown-Ups" star described the experience, which had her mimicking the style of famous musicians like Rihanna, as more difficult than acting.
McClain, who is the first child of the music producer, Michael, and his songwriter wife, Shontell, did not neglect her education as her fame grew. 
She graduated high school with honors, and her dream is to write and direct movies and go on a nationwide tour with Lauryn and Sierra.