Travis Scott Is a Proud Dad as He Shares Photos of Daughter Stormi's New Hairstyle Inspired by His Signature Box Braids
We've always thought that Stormi Webster was her mom's mini-me, but now Travis Scott threw a spanner in the works.
With her perfect pout and soulful eyes, Stormi Webster has always been deemed to look a lot like her mom Kylie Jenner, and the other beauties of the Kardashian/ Jenner clan.
But now rapper Travis Scott posted some new photos of his daughter Stormi on Instagram and fans can't believe how much she looks like her dad.
Kylie recently took her daughter to Houston to her father's  Astroworld Festival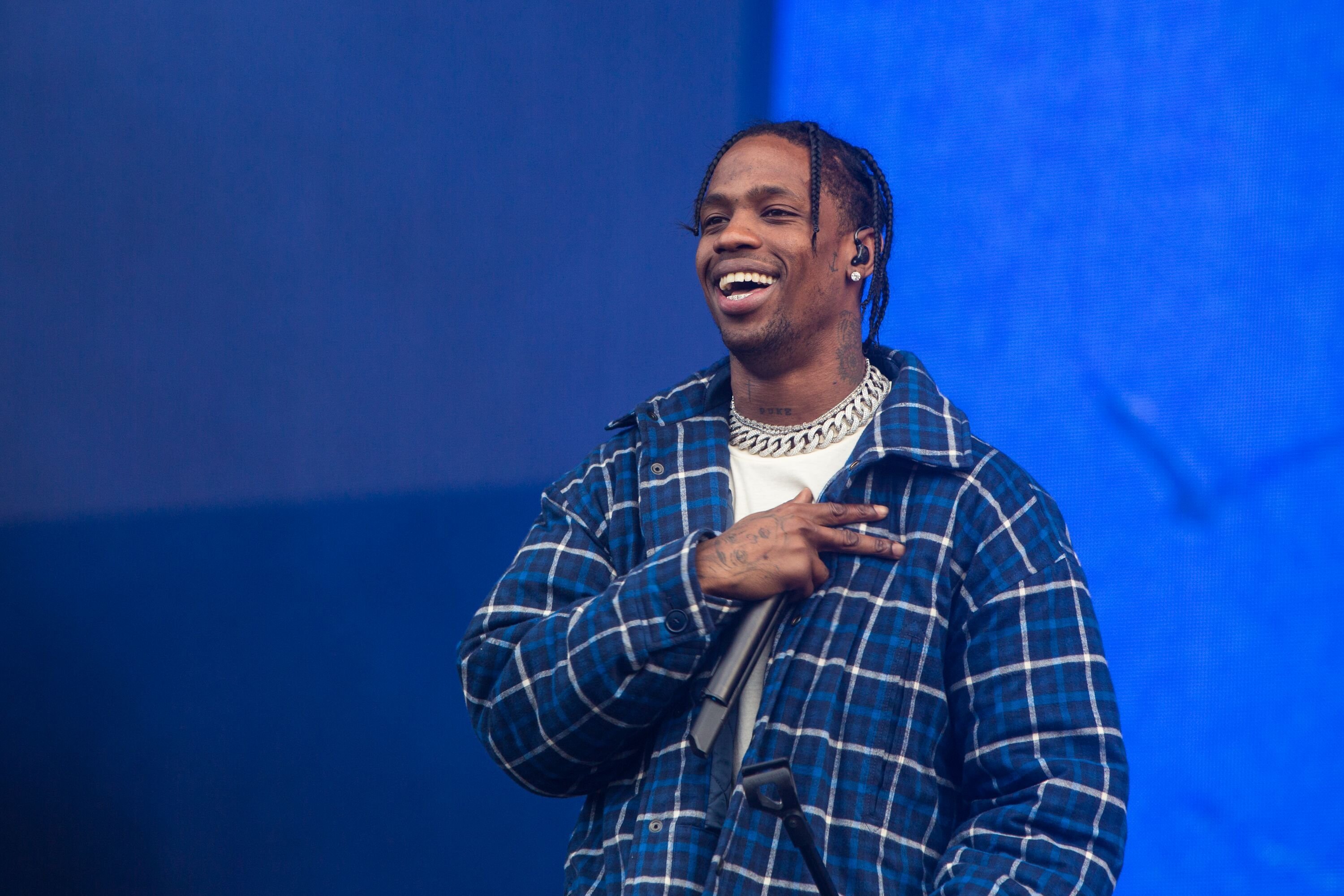 STORMI WEBSTER - DADDY'S GIRL
Scott posted an adorable photo of Stormi, whose sweet dark curls are usually worn loose, or pulled into a ponytail.
But this time, Stormi's hair is styled into box-braids, a look that has become her father's trademark look and she looks just like Scott.
STORMI WEBSTER'S WORLD
The rapper shared a series of photos of the toddler, all obviously taken on the same day. Besides wearing her hair just like dad, Stormi is also proudly sporting one of Scott's Astroworld Festival T-shirt. Scott captioned the photo:
"Stormi's world"
STORMI WEBSTER'S BLING HONORS MOM
Scott might have been referring to an adorable necklace the tiny tot is wearing in the photo which seems to spell out "Stormi's World" in gold and diamonds. A more discreet tribute to her mother hangs beside it, spelling simply "Kylie."
KYLIE JENNER AND TRAVIS SCOTT - UNITED AS PARENTS
The two celebrities have recently announced that their romantic relationship is over, but that they are both dedicated to co-parenting Stormi.
Kylie recently took her daughter to Houston to her father's  Astroworld Festival, which Stormi watched from backstage, with earphones over her tiny ears to protective from the excessive noise.
For both Scott and Kylie, it is clear that the priority is their daughter - Stormi's world is safe and sheltered by their love.
SUDDEN AND SHOCKING BREAKUP
Kylie Jenner and Travis Scott's fans' heads are spinning.
Just a few months ago the apparently loved-up celebrity couple was hinting at trying for another child together - a brother or sister for their daughter Stormi.
Then seemingly overnight it was over. Kylie and Travis announced the end of their relationship, and the cosmetics billionaire was photographed at what media claimed was a late-night date with her ex-boyfriend, Tyga.
Kylie and Travis started dating in April 2017, shortly after she split from Tyga, with whom she'd been in a relationship since she was 16.