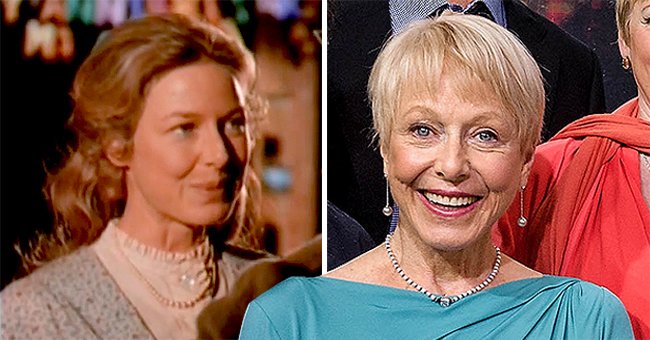 youtube.com/Karin Schill // Getty Images
Karen Grassle's Life after 'Litle House on the Prairie' Ended

A lot of things have happened to actress Karen Grassle after the American western drama television series, "Little House on the Prairie," ended in 1983.
For close to a decade, the actress was known as the pioneer mother, Caroline Ingalls, on the hit NBC show, which ran from 1974-1983 with over 180 episodes.
"It was hard for me to stay in one place and do one character year after year, as I have a somewhat restless nature."
After "Little House on the Prairie" ended, Grassle made some TV guest appearances, but primarily returned to her theatrical roots.
Grassle now lives and works in the San Francisco Bay area. Recently, the actress finished her memoir, "Bright Lights, Prairie Dust." She has been acting in plays and movies both locally and out of state.
She just wrapped filming on her most recent film, "Forget Me Not." Her connection with the Addison Street Writers Circle gives inspiration and support for her writing.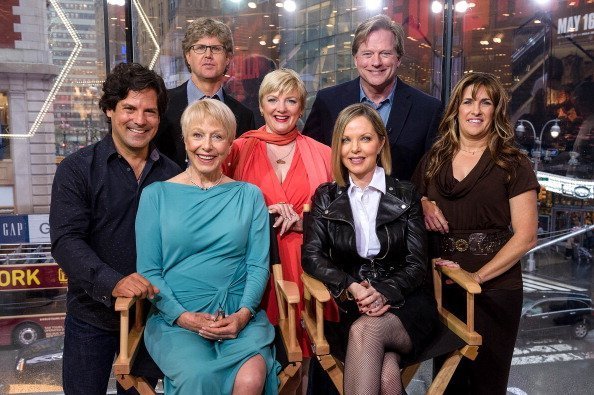 Matthew Labyorteaux, Michael Landon, Jr., Alison Arngrim, Dean Butler, Lindsay Greenbush, (L-R seated) Karen Grassle, and Melissa Sue Anderson of "Little House On The Prairie" at H&M in Times Square on April 30, 2014 in New York City. | Photo: Getty Images
Grassle was born in February 1942, in Berkeley, California. She became involved in theater production during her college days at the University of California, Berkeley.
In 1965, Grassle studied theater arts at the London Academy of Music and Dramatic Art.
"That was one of the most exciting learning experiences of my life: the school was superb, and we could go to the theater in London and see the finest actors and productions in the English language," she recalled.
In 1968, she got her first acting job in New York City with the play, "The Gingham Dog." It earned her a nomination for Best Newcomer.
In June 1972, she played a role in Butterflies are Free at the Elitch Theatre in Denver, Colorado.
In the mid-1970s, Grassle made a move to TV, auditioning for "Little House in the Prairie" and winning the role of Caroline Ingalls against 47 other actresses.
In an interview, Grassle was asked if she knows from the start that the series would be such a successful show. To which she replied:
"I did know it would be a 'hit.' Eight years I did not imagine. It was hard for me to stay in one place and do one character year after year, as I have a somewhat restless nature."
She added, "I'm terribly grateful for the continuity and security that it has provided, and the freedom I have to do interesting and creative work now."
While portraying Caroline Ingalls, Grassle also appeared on two television series, "Love of Life" and "Gunsmoke."
Grassle is single but was previously married to Leon Russom, J. Allen Radford, and Scott Sutherland.
Please fill in your e-mail so we can share with you our top stories!