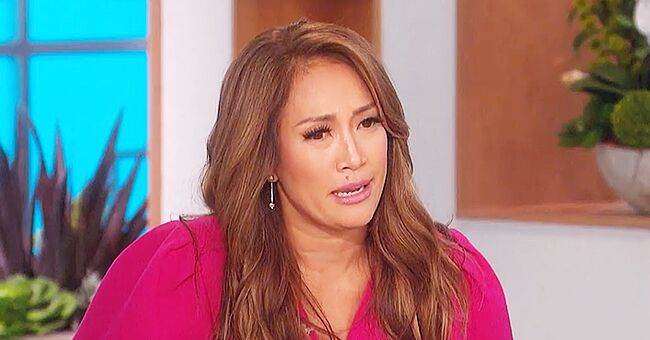 instagram.com/thetalkcbs
Carrie Ann Inaba Talks about James Van Der Beek's DWTS Elimination on 'The Talk'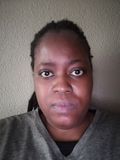 On Monday's episode of "Dancing With The Stars (DWTS)" one of the season's highest-scoring performers, James Van Der Beek, was sent home in the elimination round.
The actor and his dance partner, Emma Slater, were sent home while singer Ally Brooke and her partner Sasha Farber survived. Brooke even attempted to save Van Der Beek by asking to give him her spot.
The elimination came after the actor revealed his wife, Kimberly Van Der Beek, had suffered a miscarriage over the weekend. The clip of his revelation aired before he had his final dance with Slater.
INABA ELIMINATES "DAWSON CREEK" ACTOR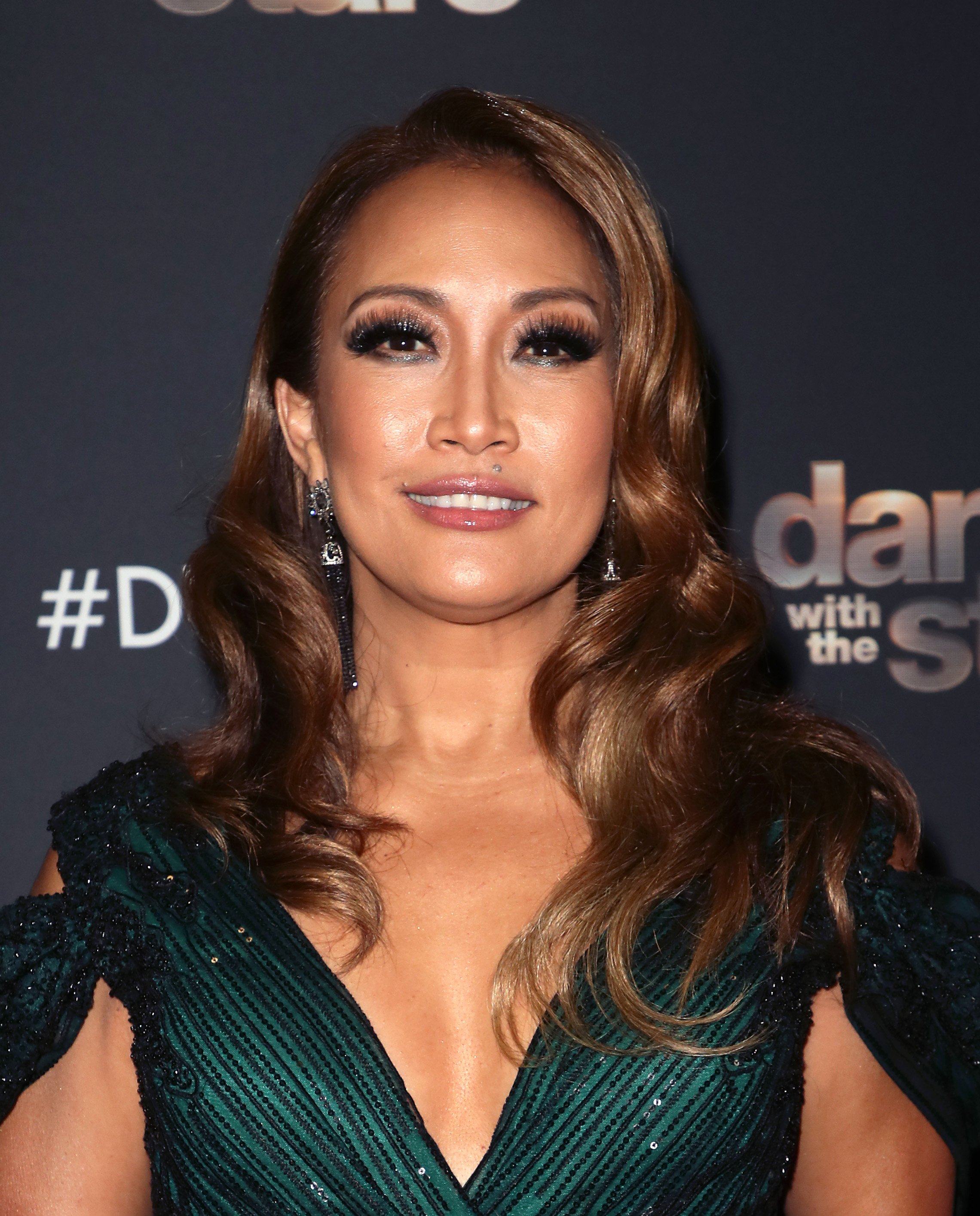 Carrie Ann Inaba at "Dancing with the Stars" Season 28 at CBS Television City on October 14, 2019, in Los Angeles, California | Photo: David Livingston/Getty Images
Van Der Beek and Slater were sent home after getting three 9 scores from the judges. "DWTS" is judged by Carrie Ann Inaba, Len Goodman, and Bruno Tonioli.
Speaking through tears during the elimination, Inaba addressed Van Der Beek saying:
"I don't know how you got through that. I feel silly trying to talk about your posture, but what I really do appreciate is in the midst of that and the human tragedy you're going through, you pulled up and gave me great posture."
INABA ADDRESSES VAN DER BEEK ELIMINATION
On Tuesday's episode of "The Talk," Inaba discussed the daunting elimination from the day before. She revealed how it had affected her stating: "I went home and I vomited."
The judge and host was teary-eyed again as she explained further:
"As a human being, what he and his wife Kimberly suffered is heartbreaking, and I have so much sadness in my heart for them, and my prayers are with them. But you know, this is where it's really hard. As a judge, I have to judge the dance."
Inaba added:
"We get to know them, and they become family, and their pain is my pain... I have to judge what's happening on the dance floor."
TONIOLI GIVES HIS OWN TAKE ON THE ELIMINATION
Tonioli, who was a guest star on "The Talk" also opened up about the difficult elimination round. Speaking to Inaba and her fellow hosts, Sharon Osbourne, Sheryl Underwood, rapper Eve, and Marie Osmond, he said:
"It was incredibly hard. Because from a human point-of-view, we were shattered. Of course, we feel everything he felt… But we were going to have to do our job. It's a dancing competition. We stick our necks out there. We really tell as it is. We don't make it up. We have to point things out and we have to reward merit."
INABA "IRRITATED" BY VIEWER'S VOTES
A November 4, 2019, "DWTS" episode also brought out a reaction from judge Inaba. During the episode, Brooke and Farber, and actress Kate Flannery and Pasha Pashkov were in the bottom two.
The couples landed at the bottom despite being two of the high-scoring performers on the dance show. Inaba couldn't help but expressed her disappointment that the couples down over low-scoring performers like Sean Spicer.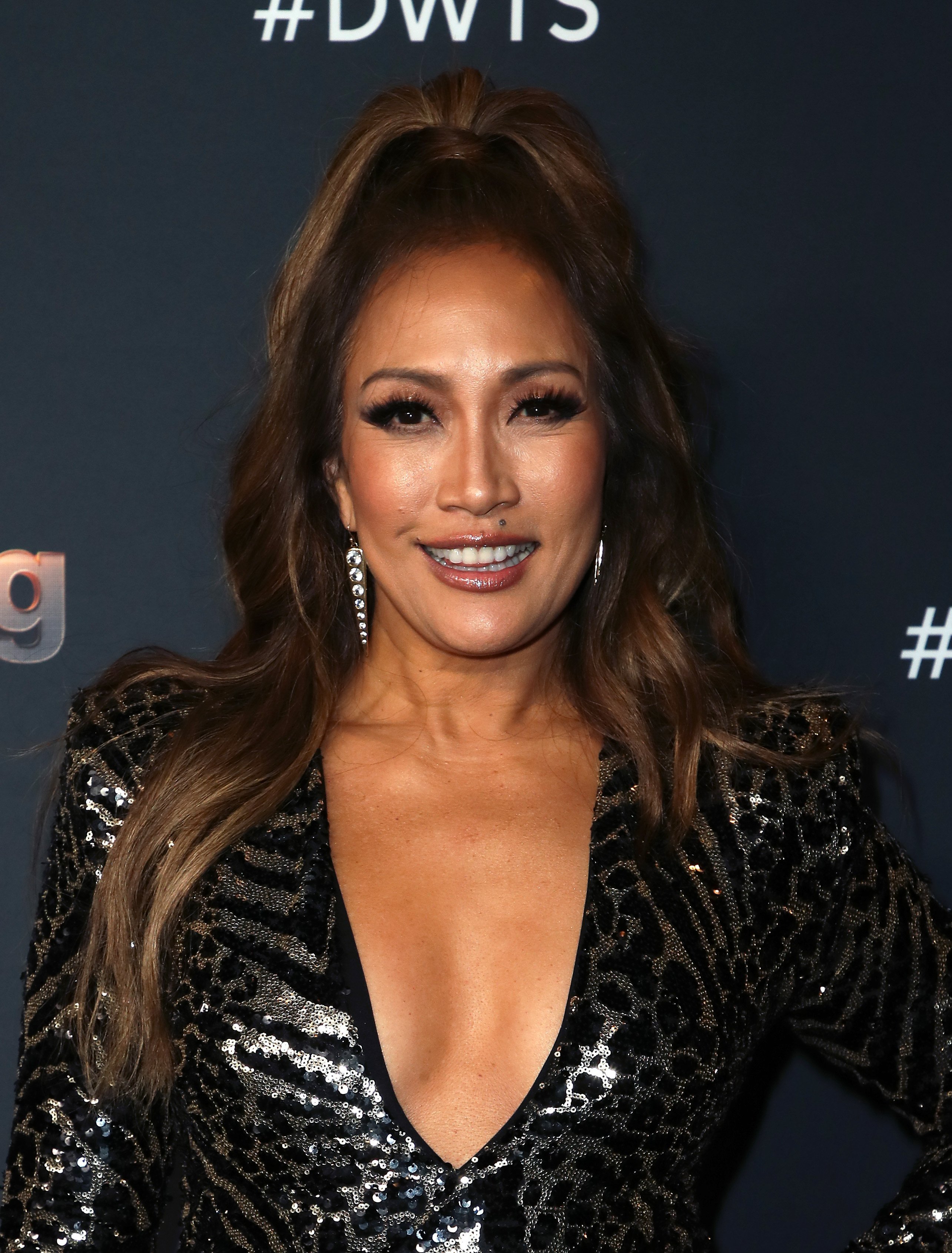 Carrie Ann Inaba at the "Dancing With The Stars" Season 28 Top 6 Finalists event on November 04, 2019, in Los Angeles, California | Photo: David Livingston/Getty Images
Before deciding on who should go home, Inaba shared: "I'm absolutely confused and a little irritated." Her reaction earned applause from Goodman and audience members.
The 'Dancing With the Stars' finale will air on Monday night while "The Talk" airs from Monday through Friday at 11 a.m. PT.
Please fill in your e-mail so we can share with you our top stories!