Kylie Jenner Puts Her Curves on Display in Skintight Red Dress as She Promotes Kylie Cosmetics' Holiday Collection
Kylie Jenner is all about raising the temperatures as she shared some sexy photos to announce the launch of her lip kit's holiday collection.
Kylie Jenner is showing off her jaw-dropping curves in her recent photos and we are all for it!
As revealed by Daily Mail, the reality star shared a series of photos on Instagram showing off her sultry side. The founder of Kylie Cosmetics shared the pictures in celebration of her "Holiday '19 collection."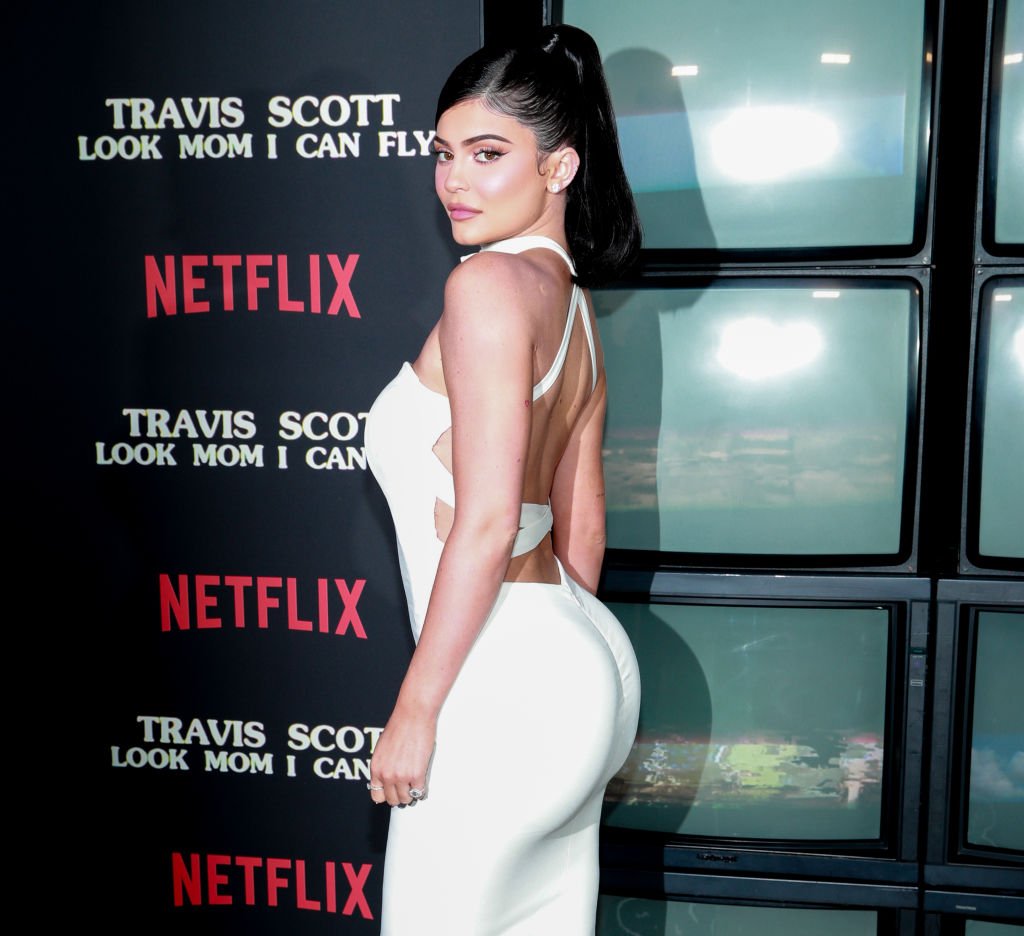 In the first snapshot shared, fans got a good look at the Forbes billionaire in a skintight red leather dress.
The dress, which featured a large bow on the front, showed off the mother-of-one's curves and worked perfectly with the matching red gloves she had on, and the backdrop behind her.
The next series of pictures are close-ups of Kylie's face, which highlight the eye-catching red lipstick, which is a new lip kit she named "Naughty."
As expected, fans took to the comments section to gush about the new lip which she described as "perfect" in the accompanying caption.
Amid fans congratulating Kylie for the win, PEOPLE noted that the reality star may have passed on her makeup genes to her 2-year-old daughter, Stormi.
While speaking to her fans in a YouTube video that documented her adjusted makeup routine, Kylie said that the toddler noticed everything she did, including the time she wears lipstick.
Despite Stormi's "obsession" with makeup, Kylie declared that she has no idea when she would permit her daughter to start wearing makeup.
The posts come hours after PEOPLE reported that the business mogul sold off a majority of her company shares to Coty.
According to the publication, Coty is a company that already owns beauty brands like GHD, CoverGirl, and OPI. The announcement came via a press release that stated that Coty had acquired 51 percent in partnership with Kylie for $600 million.
According to the press release shared by Business of Fashion
"Coty Inc. and Kylie Jenner announced today that they have entered into a long-term strategic partnership in order to jointly build and further develop Kylie's existing beauty business into a global powerhouse brand. Together, Coty and Kylie will set and lead the strategic direction of the partnership, focusing on global expansion and entry into new beauty categories."
Kylie also released a press statement to share her excitement in partnering with the company so that her products, Kylie Cosmetics, and Kylie Skin, can reach even more users.
The prominent reality star graced the cover of Forbes' ranking of the most successful female businesswomen back in July 2018 while making it known that Kylie Cosmetics has sold more than $630 million worth of makeup since its initial launch in 2015.