Michael Strahan from 'Strahan, Sara and Keke' Has Four Kids Who Are All Grown up and Look like Dad - Meet Them All
"Good Morning America" star Michael Strahan is the proud father of four grown-up kids: three girls, and a boy. He couldn't be prouder of them, and the feeling is mutual.
Although the "Strahan, Sara, and Keke" co-host hasn't been that lucky when it comes to love—he has been married and divorced twice—at least each marriage left him with the greatest gift he could ask for: his lovely kids.
LEARNING FROM THE KIDS
Strahan, who is a former football superstar, became a father for the first time at a young age, which he says made him more mature and taught him a lot about responsibility and making decisions with caution.
However, not everything has to be so serious for the 47-year-old, as he told People that he learned how to have fun by watching his kids:
"Sometimes life gets serious for us as adults, but looking at my kids, it lets me know that you're allowed to have fun — you're allowed to have mindless fun. And you're allowed to be yourself and act like no one is watching."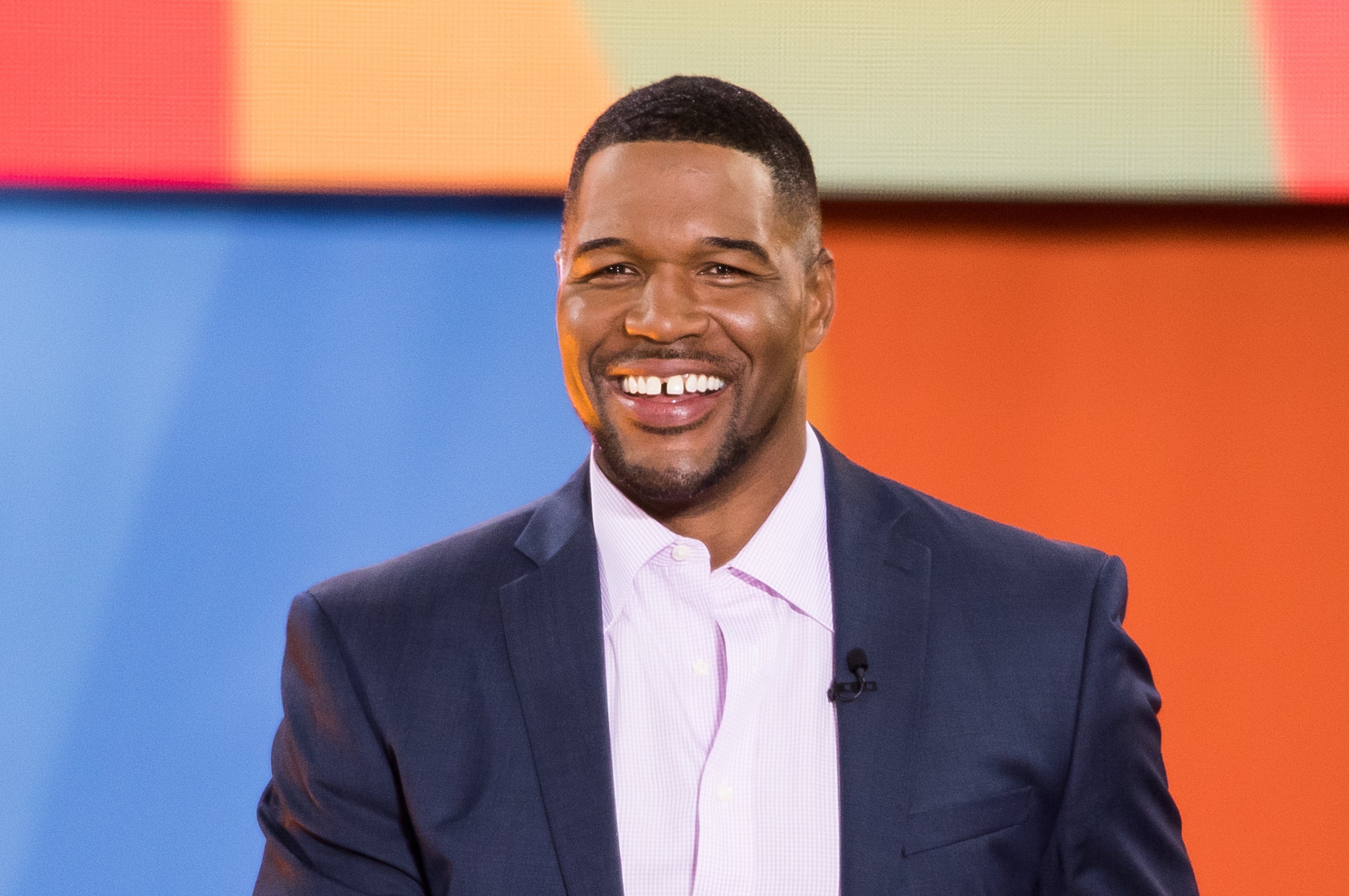 TWO FAILED MARRIAGES, FOUR KIDS
Strahan, who lived in Germany for most of his childhood and teenage years, married his first wife, Wanda Hutchins, in 1992. 
"I have fun with my dad still. I think [it's] important for them to see that: No matter what age, laugh."
That same year they welcomed their first child, daughter Tanita, and three years later Michael Jr., was born. Sadly, the couple divorced in 1996, and Strahan moved back to the U.S, leaving his kids behind with their mom.
Strahan then married Jean Muggli in 1999. They welcomed twin daughters Isabella and Sophia in 2004, and two years later, after seven years together, they divorced.
It was Muggli who filed for divorce, citing irreconcilable differences and accusing Strahan of domestic violence as the reasons for the split. Strahan referred to her as a "very, very disturbed person."
A TIGHT BOND
Despite the animosity that could exist between Strahan and his exes, the former "Live with Kelly" co-host has a tight relationship with all of his kids.
Thee proud dad says he wants his kids to have fun with their family, and especially their dad. 
Adding that:
"I have fun with my dad still. I think [it's] important for them to see that: No matter what age, laugh."
MEET THE KIDS
Tanita, 27, is a talented visual artist that proudly shares her work on Instagram and receives art commissions on her gallery page.
On top of that, Tanita has a degree from the Fashion Institute of Design and Merchandising and now works with her dad on his company, SMAC Entertainment.
Michael Jr., 24, is an is a psychology alumn from the University of Texas at San Antonio, and like his older sister, leads a more private life away from the spotlight.
However, he's always on board when it comes to doing family photoshoots and even appeared once on "GMA" to help his father in a segment.
Sophia and Isabella, 15, are the most famous of Strahan's kids because the teens constantly join their dad on red carpets and other types of events.
They love being in the spotlight and bask in the attention that they receive from their dad's fans, which is mostly focused on their gorgeous hair.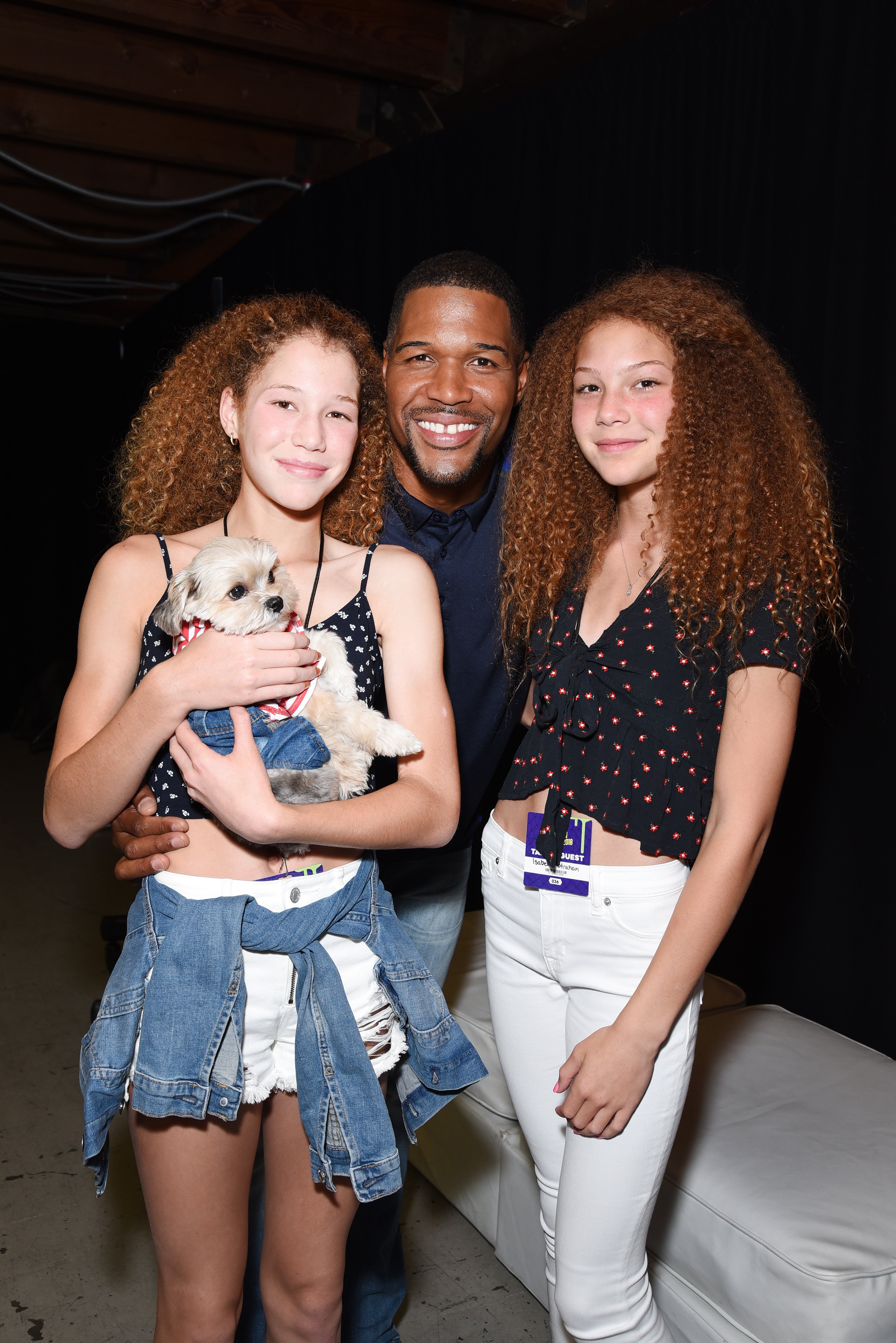 The twins appeared on "GMA" earlier this year in a segment where they taught their father and co-host Sara Haines some slang words that teenagers use these days.
They have also joined Strahan at the "Kids' Choice Awards" and other fun awards, and besides basking in their time in the spotlight, they also enjoy riding horses, playing different sports, and are still in high school.
Michael has a beautiful blended family, and although his kids were raised in different continents, they have nothing but love for each other.