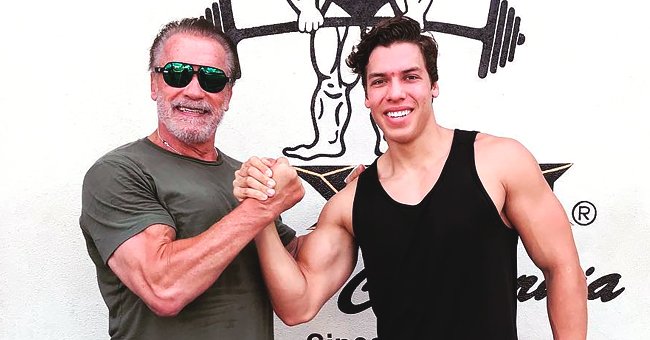 Instagram/projoe2
Arnold Schwarzenegger's Son Joseph Looks like Dad While Striking His Classic Bodybuilding Pose

Joseph Baena looks strikingly similar to his father, Arnold Schwarzenegger, after he responds to a bodybuilding challenge with a classic pose.
Classic Physique bodybuilder Dakota Sinson recently called Joseph out to participate in the Classic Challenge, which invites bodybuilders to strike their best traditional poses.
THE ICONIC POSE
The 22-year-old didn't hesitate with a response, and Joseph soon uploaded a picture wherein his classic pose reminded of arguably one of the greatest bodybuilders in the world, his father, Arnold.
"Got nominated for the #classicchallenge by @dakota_stinson_, so HERE YA GO! I nominate @mattmichaelk @zachandrews & @bradleymartyn hit your favorite classic pose!" Joseph captioned the snap.
JOSEPH'S COMMITMENT TO BE HIS BEST
A recent Pepperdine graduate, Joseph spent the last four years studying business and bulking up at the gym. He frequents the Gold's Gym in Venice, California, which also happens to be Arnold's favorite gym, and along with his most recent iconic pose, Joseph frequently posts updates on his gym workouts.
While mauling over whether to enter the bodybuilding competition scene or not, Joseph's dedication comes from wanting his body to be at its best.
"Constantly working on the body, working on your personality, the mind, everything is beneficial to you," Joseph said. "I always want to better myself, so I think bodybuilding is a great way for me, personally, to better my physical health."
THE MOTIVATION BEHIND JOSEPH'S COMMITMENT
While attending the 13th Annual GO Gala, Joseph shared that his father is a "huge" inspiration to him, having taken to heart a specific piece of advice the legendary Arnold once gave him.
"To push it all the way and more weight. Push it more," Joseph explained. "I would say you can always do more than you think you can."
When Arnold celebrated his birthday in July, Joseph took to social media to mark the day with a picture of them at the gym together, wherein he shared how much he loves his father, the "best training partner in the world."
Joseph is Arnold's son with Mildred Baena, and the couple welcomed Joseph to the world in October 1997, while Arnold was still married to the actress Maria Shriver.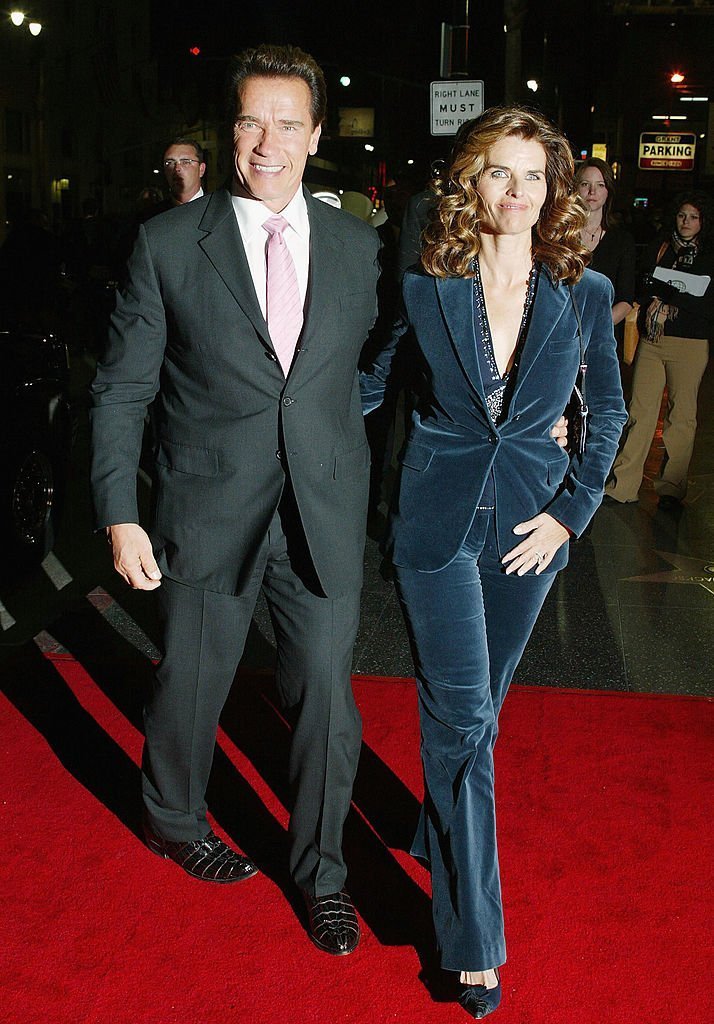 Arnold Schwarzenegger and his wife Maria Shriver attend the film premiere of "The Kid & I" at The Mann Grauman's Chinese Theater on November 28, 2005, in Hollywood, California. | Source: Getty Images.
Relatedly, Arnold's eldest of three children with ex-wife Maria Shriver, Patrick Schwarzenegger, is making waves of his own. Although he went into acting like his mother, Patrick has also taken to modeling.
Back in June, Patrick and Arnold went Western for a photoshoot for GQ German's cover, and Patrick most recently appears in the 2019 thriller "Daniel Isn't Real."
Please fill in your e-mail so we can share with you our top stories!