Oprah Will Be Joined by 'Trailblazers' on Her 2020 Vision: Your Life in Focus Tour
Oprah Winfrey is hitting the road in 2020, intending to make it a "year of renewal" as she announced her  "2020 Vision: Your Life in Focus" tour heading for major US cities.
With the focus on celebrating "all we are meant to be," each stop in Oprah's tour, in partnership with Weight Watchers, will feature a series of self-reflections that will lead to each individual finding their action plan for the year ahead.
WHEN THE TOUR STARTS
The tour will also have special guests join Oprah on each leg of the tour who will offer their insights into moving towards their healthiest lives in body, mind, and spirit as she wrote on social media:
"We're kicking off 2020 in a big way, and I hope to see you there!" 
Nine major US cities will host Oprah's shows, beginning with Florida on January 4, and ending with Denver on March 3. The shows will be held every Saturday and tickets are already on sale.
THE GUEST STARS
Oprah confirmed her star-studded line-up of guests for the tour as Michelle Obama, Jennifer Lopez, Kate Hudson, Lady Gaga, Gayle King, Julianne Hough, Tracee Elles Ross, Amy Schumer, Tina Fey, and Dwayne Johnson.
Julianne Hough will use her skills as an award-winning choreographer to lead a movement piece based on her KINGRY method, while the dance phenomena DAYBREAKER will get the pre-show going with a dance party. 
After news of Oprah's tour broke, Michelle Obama took to social media and shared her excitement at being a part of Oprah's initiative.
"@oprah has been there for me in so many ways for so many years—since before my husband was even elected to the U.S. Senate. Can't wait to return the favor and join her and @ww.now in Brooklyn for #oprahs2020visiontour!" Michelle wrote.
IT'S NOT OPRAH'S FIRST TOUR HELPING OTHERS BE THEIR BEST
Earlier this year, Oprah finished her multi-city Canadian tour inspired by her latest book called "The Path Made Clear," which focused on the same concept as her tour next year.
However, where other iconic stars will share their nuggets of wisdom with audience members next year, Oprah took the talking seat during her Canadian tour as she offered her tools to living her authentic best life.
Before her tour kicked off in Toronto in June, Oprah made her excitement known as she announced the news with a post to social media. 
"Oh, Canada! I'm so excited to be coming back on tour for The Path Made Clear," Oprah wrote. "I had such a good time last time I was there, but it was so cold I couldn't actually experience Canada…so I'll be back in June.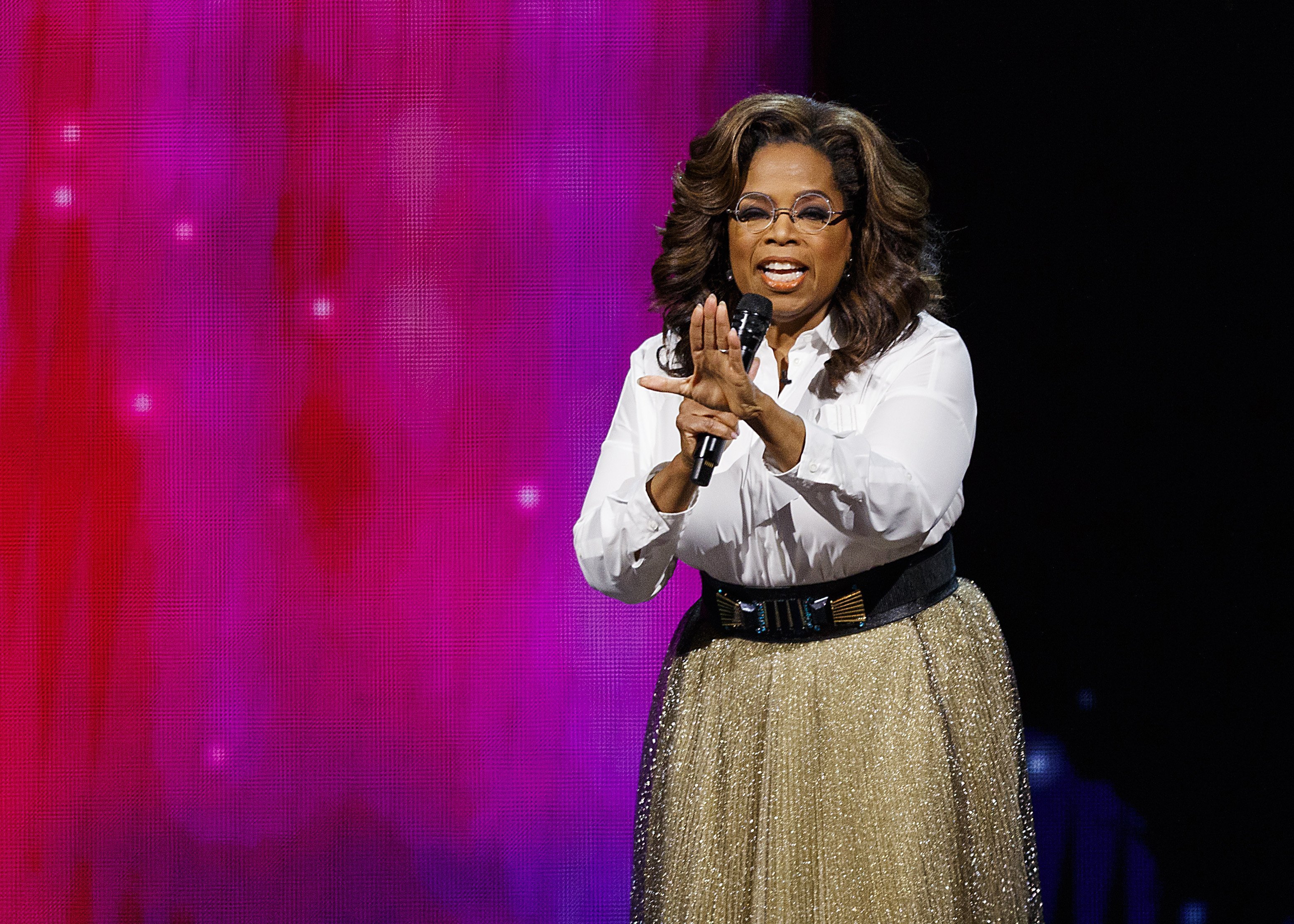 However, Oprah Winfrey's efforts in making a global difference go back to her talk show days on "The Oprah Winfrey Show," and because she dedicated the majority of her time to her efforts, she never got married or had children. A decision she doesn't regret.
Although not married, Oprah and her partner, Stedman Graham have been together for over thirty years, and Oprah feels that she wouldn't have been able to maintain a 17-hour workday while balancing the responsibilities of being a wife and mother.