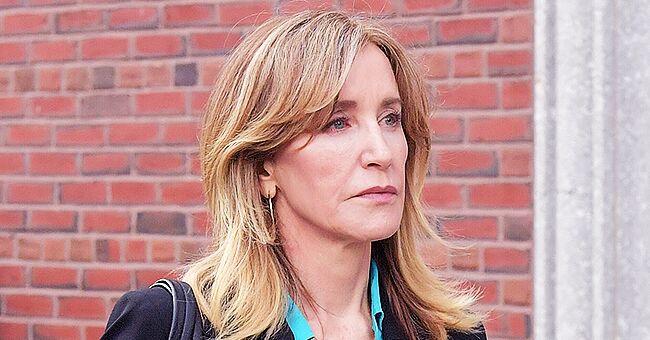 Getty Images
Felicity Huffman Will Reportedly Help Inmates after Spending Time in Jail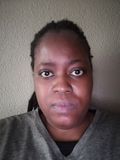 Felicity Huffman served jail time at the Federal Correctional Institution in Dublin, California, for her involvement in the college admissions scandal. According to Page Six, the actress was affected by the "harsh" conditions in the prison.
The "Desperate Housewives" star was so moved by what she experienced that she allegedly now wants to work with incarcerated women. The work would be part of her 250 hours of community service.
A source close to the star's family told the publication:
"Her experience is that these women are left behind. They're abandoned. There's no support for them either in the institution or when they leave the institution, and that broke her heart."
"NO PROGRAMS TO HELP INCARCERATED WOMEN"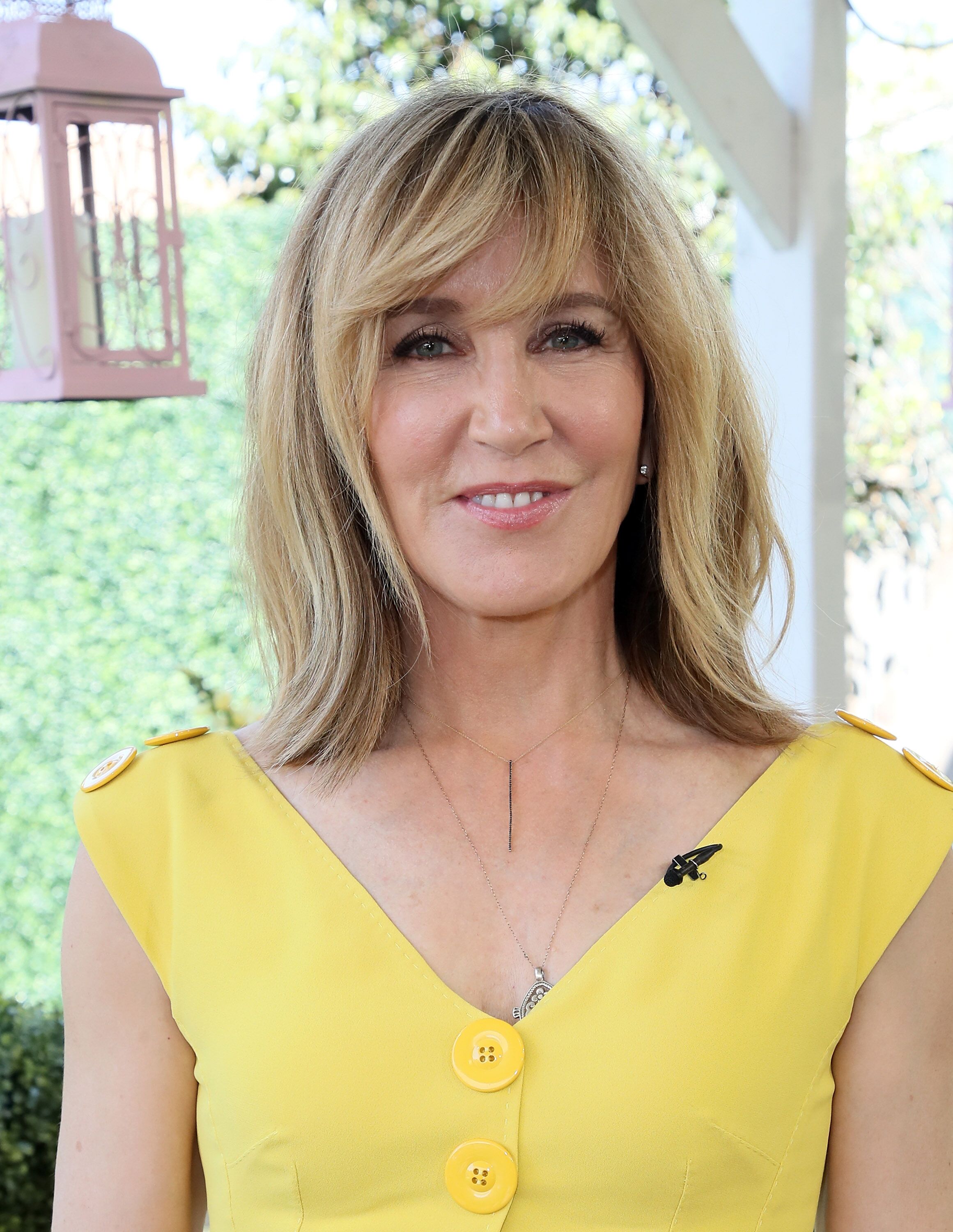 Felicity Huffman at Universal Studios Hollywood on April 10, 2018, in Universal City, California | Photo: David Livingston/Getty Images
According to an Entertainment Tonight insider, Huffman, 56, felt the "conditions at the prison were very difficult." She also allegedly noted that there were "no real programs or initiatives to help the incarcerated women who were there."
The insider reportedly added that the actress "loved the women there and bonded with them. When she left she felt guilty leaving them behind."
HUFFMAN WANTS TO HELP FORMER CONVICTS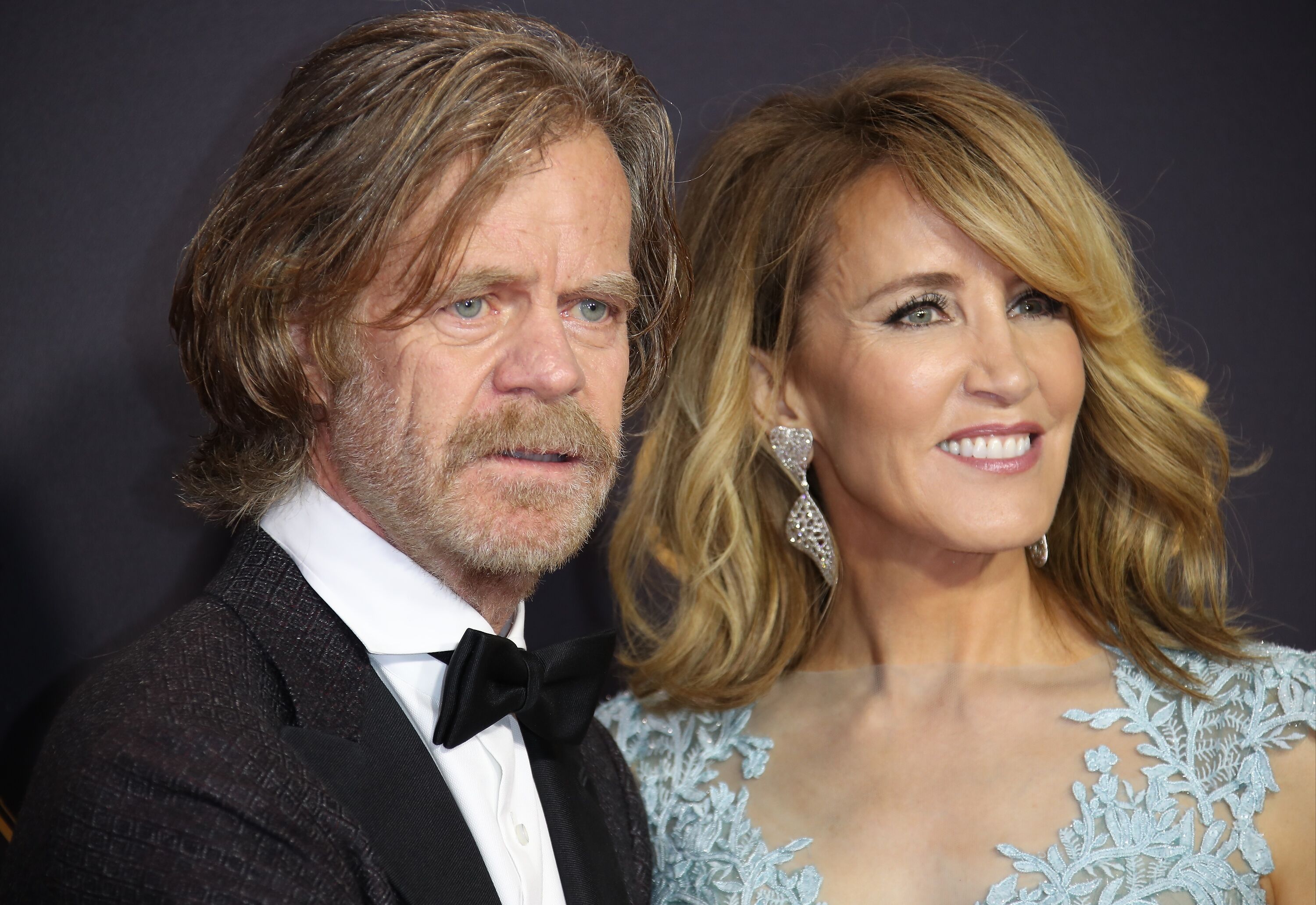 William H. Macy and Felicity Huffman at the 69th Annual Primetime Emmy Awards on September 17, 2017, in Los Angeles, California | Photo: Dan MacMedan/Getty Images
The source also revealed:
"She [Huffman] would like for her next community service work to be helping women who were recently incarcerated and need help re-entering society. This work will be a long term commitment for her well beyond her community service hours."
HOW LONG SHE WAS IN JAIL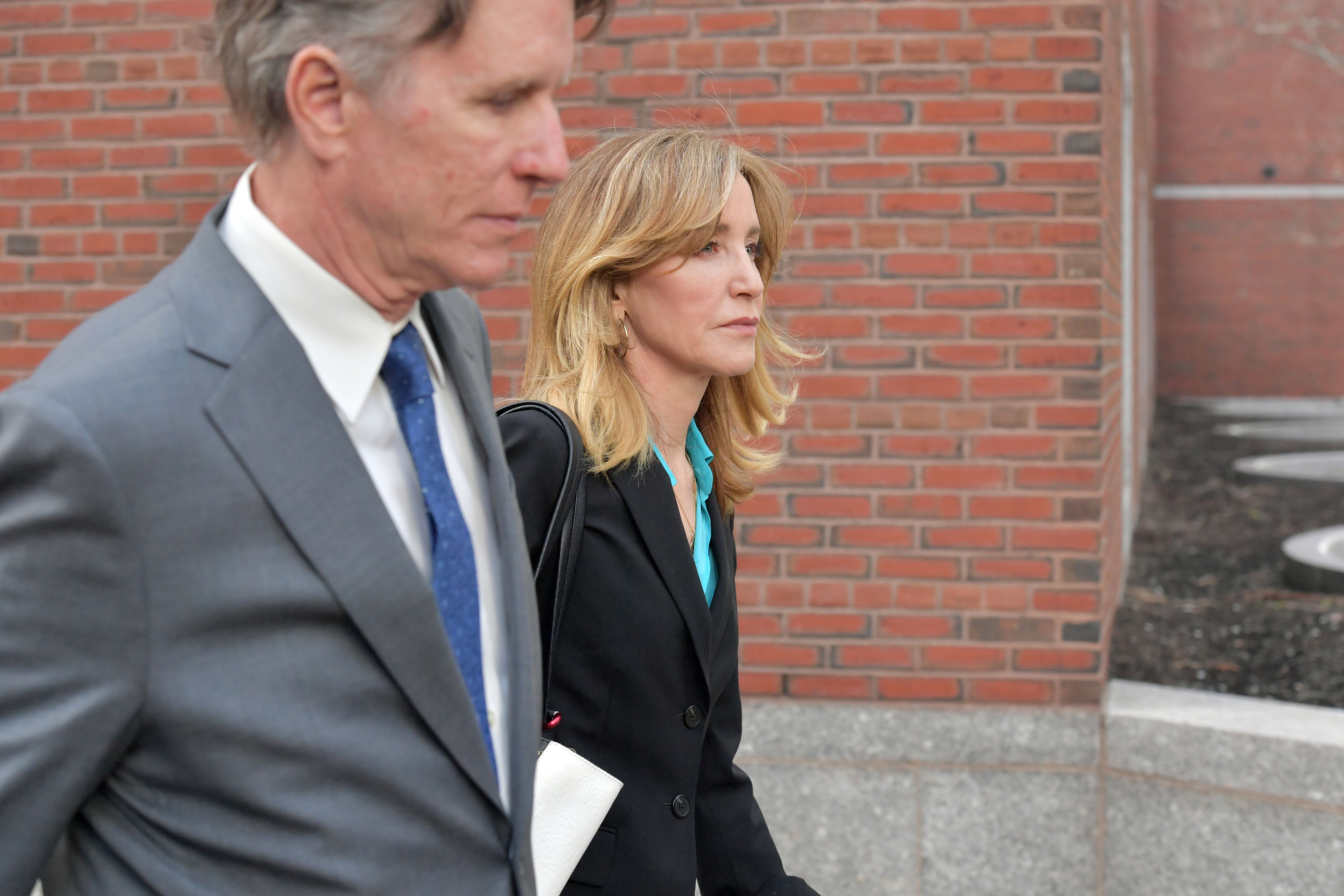 Felicity Huffman at a U.S. Courthouse on April 3, 2019, in Boston, Massachusetts | Photo: Paul Marotta/Getty Images
Huffman was released from the Federal Correctional Institution on October 25, 2019. She only served 13 days in prison for her crimes.
She also began her one year of supervised release and has started on her community service.
WHAT HUFFMAN WAS GUILTY OF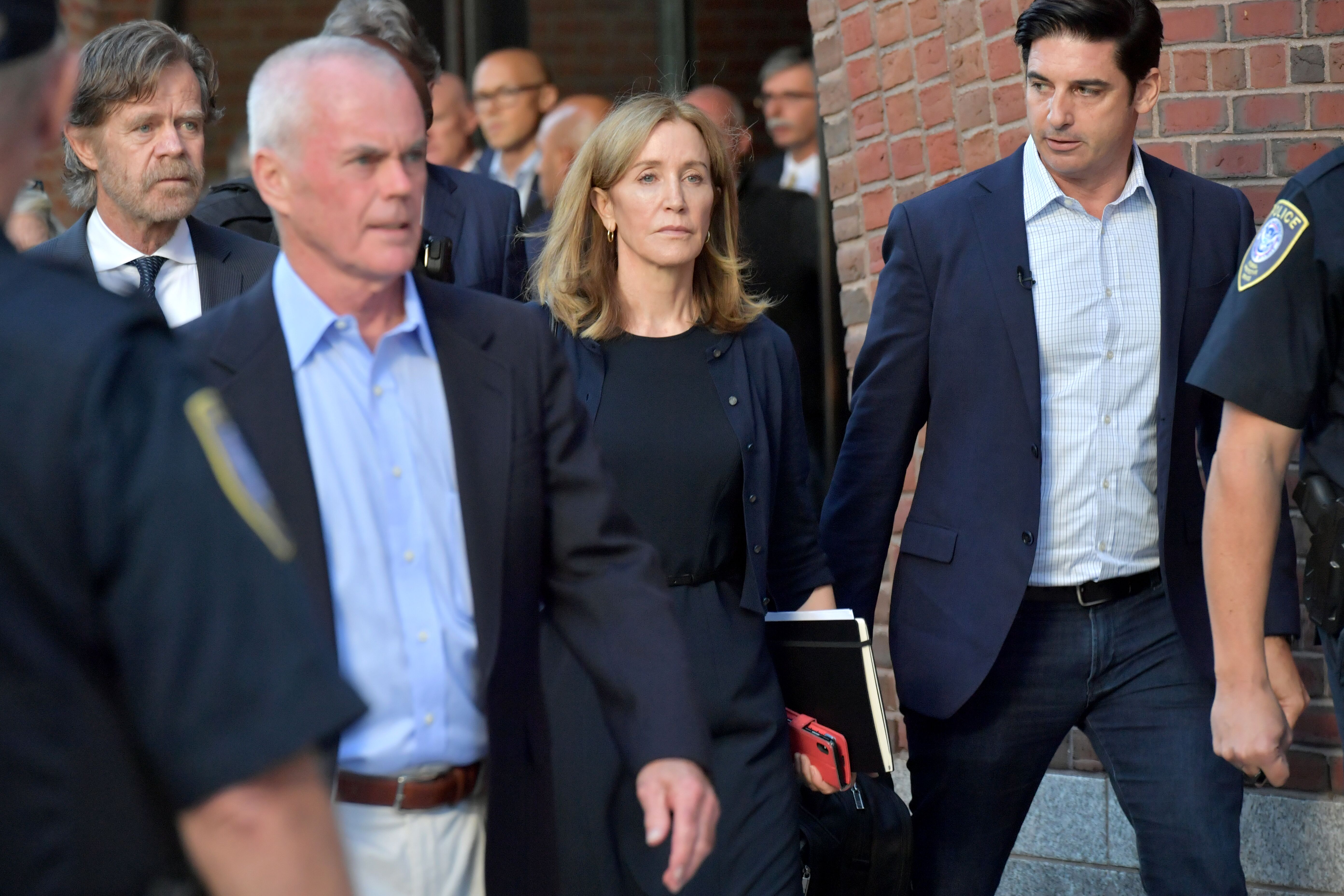 Felicity Huffman and William Macy exit John Moakley U.S. Courthouse on September 13, 2019 | Photo: Getty Images
The actress admitted to paying $15,000 to help get her eldest daughter, Sophia, into an elite college. Huffman's daughter got her acceptance after people involved in admission cheated on her SATs.
In April, the actress formally pleaded guilty to charges of mail fraud and honest services mail fraud. She gave a statement after her sentencing acknowledging her acceptance of the court's decision.
ACTRESS APOLOGETIC FOR HER ACTIONS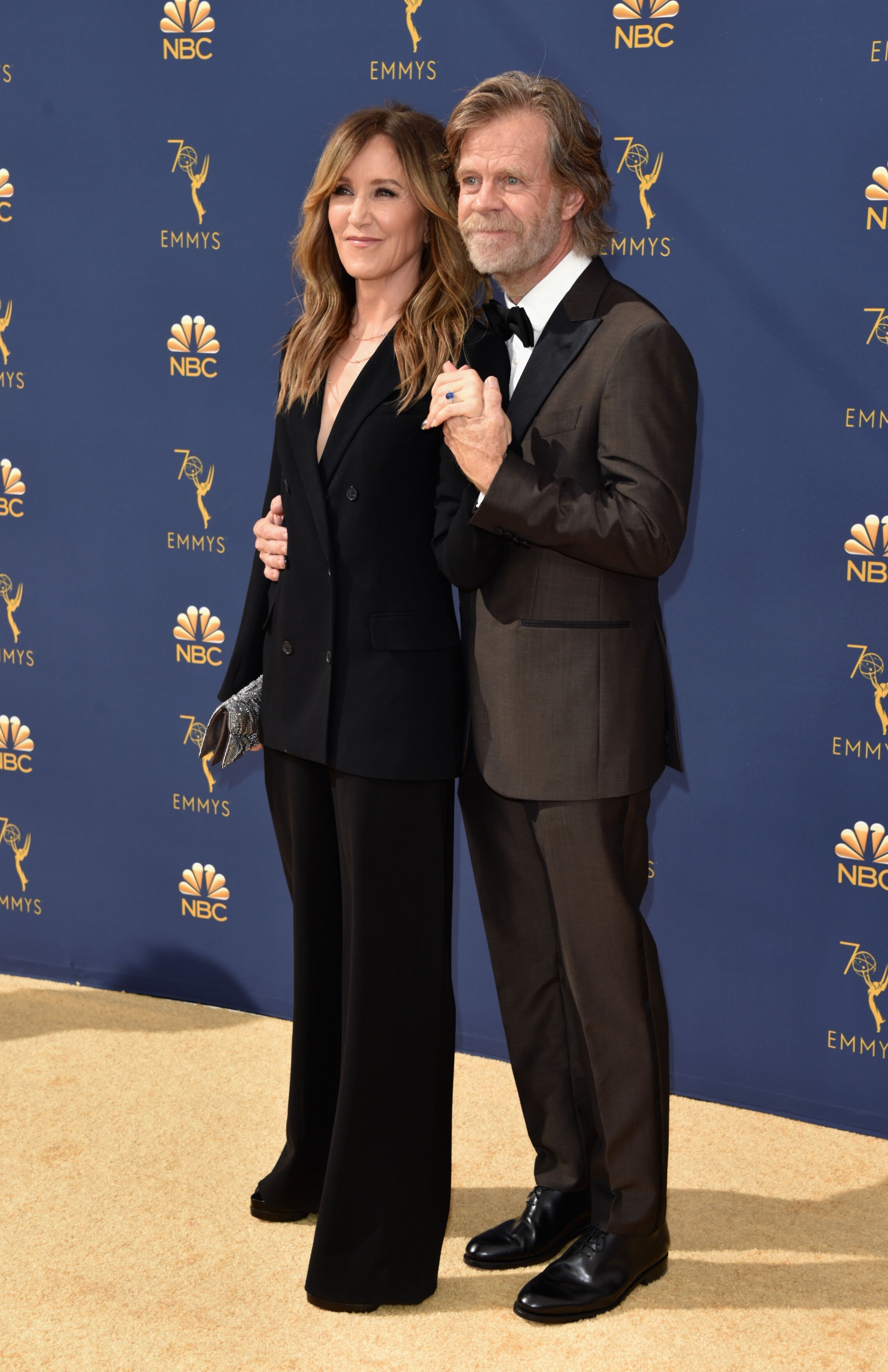 Felicity Huffman and William H. Macy at the 70th Emmy Awards on September 17, 2018, in Los Angeles, California | Photo: John Shearer/Getty Images
Huffman also took full responsibility for her actions. Boston Judge Indira Talwani sentenced her to two weeks of prison time.
The star was emotional and cried while giving her apology to the court, her two daughters, including Georgia, and her husband William H. Macy.
Please fill in your e-mail so we can share with you our top stories!