Tamar Braxton of 'Braxton Family Values' Shows off Dance Moves in Recent Video & Fans Say She Looks like Her Sister Toni
Tamar Braxton has fans gasping in amazement at how much she looks like her big sister, singer Toni Braxton.
The Braxton sisters are all stunning women, each in their own way, but fans were struck by Tamar Braxton's similarity to big sister Toni in her recent posts.
The two sisters seem to have become more beautiful as time goes by, and more alike.
Her fans couldn't stop raving about her similarity to Toni.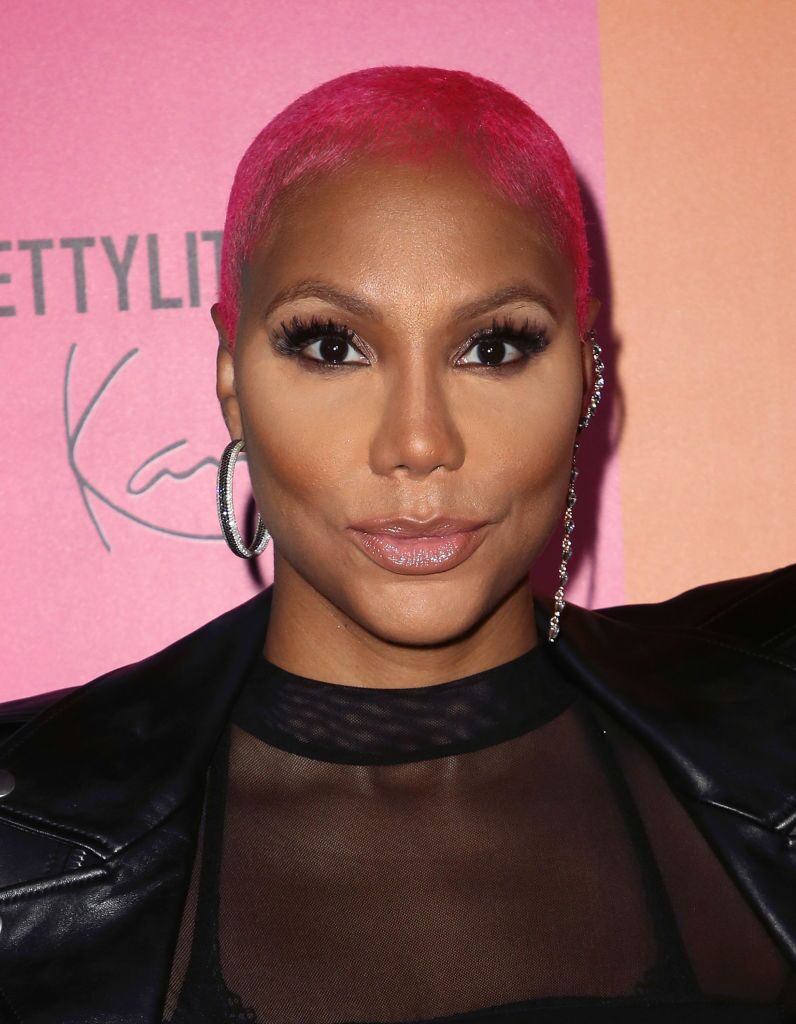 TAMAR BRAXTON SHOWS THOSE MOVES
Tamar posted a clip on Instagram endorsing Fashion Nova, the online fashion store.
The singer is wearing a stunning grey knit oversized sweater and high boots (presumably from Fashion Nova) and starts dancing provocatively. She sings:
 "Fashion all of it...(...) Won't you order Fashion Nova..."
FANS STUNNED BY SIMILARITY TO TONI BRAXTON
In the clip, Tamar wore her hair long and wild, falling down her shoulders, and smoky eye makeup, and no lipstick. Her fans couldn't stop raving about her similarity to Toni. Fan lee.thaxton commented:
"She look like a light skin Toni Braxton in this video .. my Tay Tay is gorgeous"

TAMAR CHANNELS TONI IN GLAMOUR LOOK
Tamar, who is currently in her home town Bethesda, Maryland, where she is giving a series of concerts and debuting some new music, showed off a new glamorous look in another post.

Tamar sported a short asymmetrical hairstyle, as she walked in through what looks like a hotel lounge in a stunning fur coat, and lush red lipstick. He adoring boyfriend David Adefeso commented immediately:
"Sexy mamma always looking so fine❤️❤️❤️❤️????❤️❤️❤️❤️"

Once again the fans commented on Tamar's resemblance to her big sister, even more, evident in the short hairstyle which has been Toni's trademark look for years. One fan gushed:
"You giving me your big sister vibes. Come on Tamar!!!"
RHOA PRODUCER AGREES WITH FANS
The reality TV producer Carlos King, who has worked on such shows as "Real Housewives of Atlanta" and "Love & Hip Hop" remarked that Tamar was Toni to the "T." He wrote:
"Breathe Again music video era ??"
TAMAR BRAXTON'S NUMBER ONE FAN
Undoubtedly, Tamar Braxton's number one fan and most ardent admirer is her boyfriend David Adefeso.
David posted a clip on Instagram that shows him at Los Angeles International Airport on his way to Maryland to attend Tamar's show. He wrote:
"Heading to Bethesda in a hurry??‍♂️??‍♂️. Heard my @tamarbraxton is doing a show with some brand new sets??❤️❤️??. If that includes some of the music I've been hearing her make over the last few months this show is going to be firrrrrreeeeee????❤️❤️❤️❤️????. Wouldn't miss it for anything????. See u soon Bethesda….can't wait to get my whole life❤️❤️" 
The Nigerian-born businessman and Tamar have been dating for close to a year now, and he has even taken her home to meet his mom...