Tori Spelling from BH90210 Shares Touching Tribute to Husband Dean McDermott on His 53rd Birthday
Actress Tori Spelling took to Instagram to pen down a lovely tribute to her husband, Dean McDermott, on his 53rd birthday, tagging him a "Beautiful Boy."
In the post, Tori shared ten photos of her husband, from moments past, including one hilarious picture where he dressed up as a woman in a lifeguard swimsuit.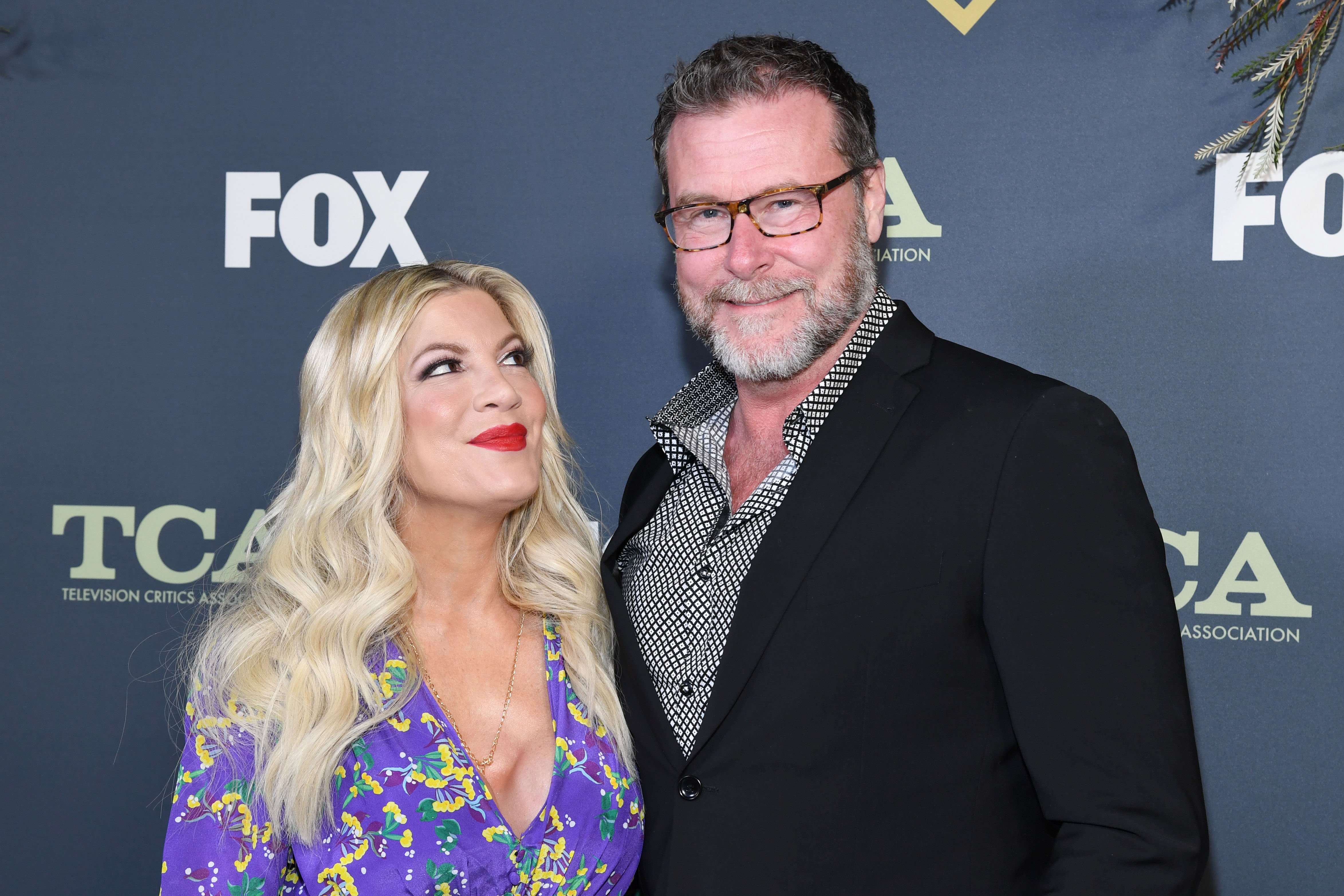 In the caption to the post, Tori didn't hold back in showering praises on her husband. She began by saying: "Today is my 1st beautiful boy's birthday…," before continuing with a long but touching tribute. 
The 46-year-old said she knew her life was going to change the day she met him. However, Tori added that what she didn't expect was that they would go on to have one of the zaniest, beautiful, love, and passion-filled journeys that anyone could ever have. 
She added that Dean matched her fire and that together, they were able to create five perfect smoke signals (their five kids) plus her beautiful bonus smoke signal (her child from her previous relationship).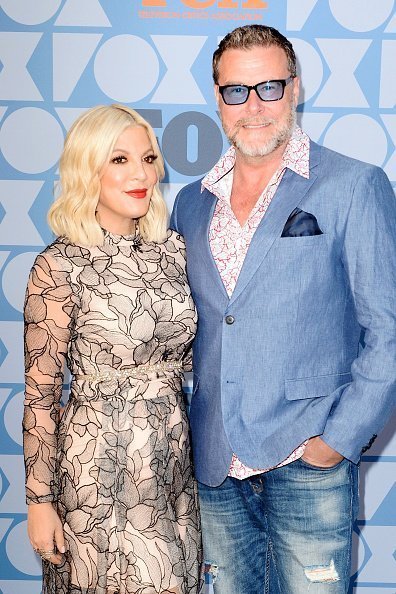 Tori went on to eulogize the wonderful traits of Dean McDermott, both as a husband and as a father. In conclusion, she said:
"I [emoji] the life we have created together. Let the journey continue! I'd move mountains with you (and will!). To a birthday filled with love, laughter, strength, evolution, and passion! I [emoji] you forever. TT Girl xoxo."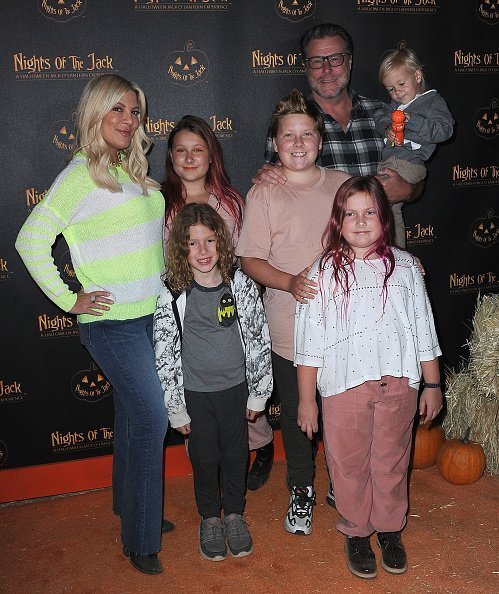 Tori and Dean didn't celebrate his birthday by tributary posts alone, as two days after his birthday, the couple stepped out for lunch in honor of Dean's day. They were at Black Tap's Herald Square in New York City, where they ordered two large milkshakes, including cotton candy and cake batter.
While enjoying their lunch, the couple couldn't help but engage in a public display of affection. Tori looked chic wearing a black T-shirt, which she matched with jeans, while her husband wore a green shirt. 
It is great to see the couple doing well, following a cheating scandal that rocked their relationship in 2013, when it was revealed that McDermott had cheated on his wife with Emily Goodhand.
However, they were able to make it out of that phase; speaking on the first episode of his podcast, "Daddy Issues," McDermott said:
"I really, really wish that I had been given the knowledge of thinking with your head, not your penis, because I did a lot of thinking with my penis."
He added that their relationship is now better than ever, saying:
"It was horrible and I'm an [expletive], piece of [expletive] for doing it, [but now] our relationship is better than ever. That was a rough Christmas, we came out at the other end."
Best birthday wishes to Dean McDermott and wishing him and Tori more happiness in their union.