Gabrielle Union's Daughter Kaavia Shows off Her 4 Lower Teeth as She Rocks Camouflage Shirt with Petals on National Princess Day
National Princess Day brought out the mischievous in one-year-old Kaavia, as seen in the snap mom Gabrielle Union shared of her adorable daughter on social media.
The "Bring It On" actress celebrated National Princess Day on November 18 by posting a picture of Kaavia donning a camouflage shirt featuring pink sewn in petals and her name "K Wade" written on the lapel of her shirt.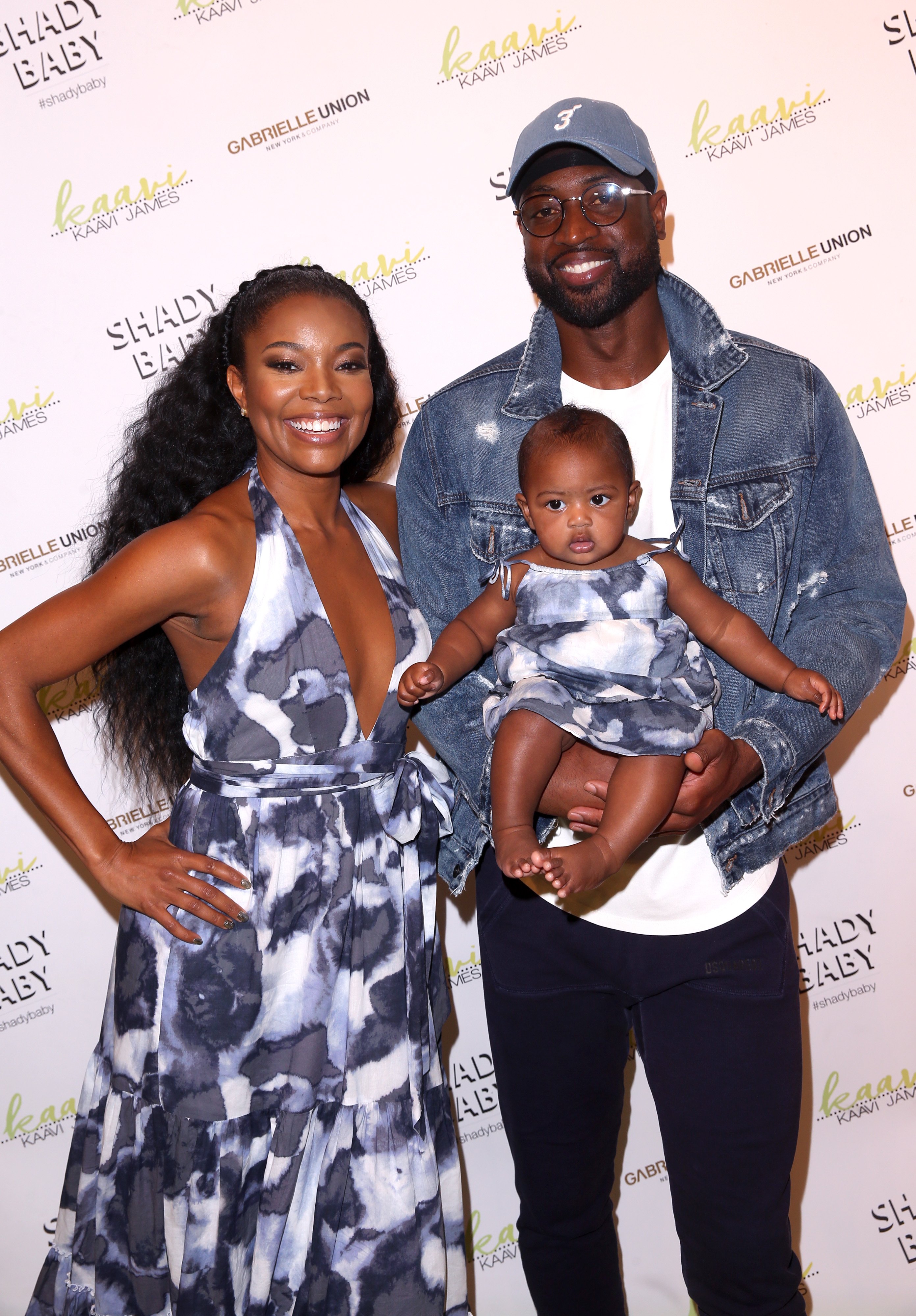 As adorable as she looked, it was her facial expression that sold the epic image. She stared up at the camera with a look of mischief combined with a sly shine in her eyes. With her mouth slightly open baring four baby teeth, it's enough to make anyone smile.
"I meeeeaaannnn… ❤❤??????" Gabrielle captioned the adorable snap. 
Kaavia celebrated her first birthday on November 7, and the special day had Gabrielle nostalgic looking back on how much being a mother had changed her. She felt the pressure of wanting to be a good mother, to live up to expectations, and it filled her with fear after Kaavia came into the world as Gabrielle wrote:
"Scared I'd be exposed as a failure, as less than, not as good as, not as comfortable as, not as… anything. But there you were, everyday, looking up at me, like 'gurl, you got this!'"
But things started to change when she let go of her fears. Gabrielle focused on doing her best and recognized that things aren't always the same, and even when they do change, life "would magically go on."
It made her relax and enjoy baby Kaavia, and Gabrielle started feeling at peace when things are not perfect. Dad Dwyane Wade also got in on his daughter's birthday action and summed up his feelings in the caption of a cute snap of Kaavia walking.
"Many nights I dreamed of what it would feel like to have a daughter - and this reality is wayyy better."
However, as young as Kaavia is, Gabrielle said that she had definite likes and dislikes, and she has no problem protesting against her dislikes.
"She's very specific," Gabrielle shared. "She likes what she likes, and she doesn't [like] what she doesn't." 
Kaavia's dislikes include baby talk. According to Gabrielle, the tot would much rather watch CNN, and she happily reacts when spoken to in a normal conversational tone.
Shortly before Kaavia hit her first milestone birthday, mom Gabrielle Union celebrated hers. On October 29, Gabrielle turned 47, and she made the day special by throwing a party over the weekend.
Pictures of the star-studded bash didn't disappoint, and the colorful "California Love" themed party came as a nod to her family, who had recently relocated to Los Angeles.