Gabby Union's Daughter Kaavia Melts Hearts in Floral Jumpsuit & Blue Headband in New Photos
Gabrielle Union and Dwyane Wade have the cutest daughter who made Instagram users laugh with her ner "It's only Tuesday" post.
Many memes online include kids showing an expression that adults can relate too. Recently, Kaavia Wade's post hit it off with several users who laughed at the sight of the child.
KAAVIA'S POST MAKES SOCIAL MEDiA USERS LAUGH
Many can relate to Baby Kaavias's recent post featuring her facial expressions about the week only being Tuesday. The caption read:
"It's only Tuesday?!?!? Yall wear me OUT!!"
The daughter of Gabrielle Union and Dwyane Wade made different gestures looking fed up, which made her social media followers laugh and agree with the feeling. 
Many among the one-year-old's followers commented on her funny post, complimenting her "cute" outfit, which included a colorful printed dress and headband.

One person said Kaavia hit the spot with different facial expressions that connected with those in the workforce. A comment read:
"#shaddybaby makes thee most legendary faces adorbs!!!"

A RECENT BIRTHDAY CELEBRATION
The daughter of the NBA star and "America's Got Talent" judge recently celebrated her first birthday with an outdoor "The Wiz" themed party.
Kaavia looked adorable in a Dorothy costume, while the others who joined her went as Scarecrow, Tin Man, and Cowardly Lion.
Union believes that there is no perfect style to parent a child, especially that parenthood does not come with a manual.
A live performance by two girls dressed as Evillene the Wicked Witch of the West and Gilda the Good Witch of the South also entertained the guests at the party.
Everybody enjoyed the afternoon with sweet treats, including cotton candy, cupcakes, and ruby shoes on top of a decorated cake.
The proud mom of the celebrant posted a family photo with her dressed daughter, although she and Wade did not come in costume.
UNION TALKS ABOUT PARENTING
It wasn't long ago that the mom-of-one talked about her parenting styles, a month after news about T.I. shared details on how he handles his 18-year-old daughter's sexual history.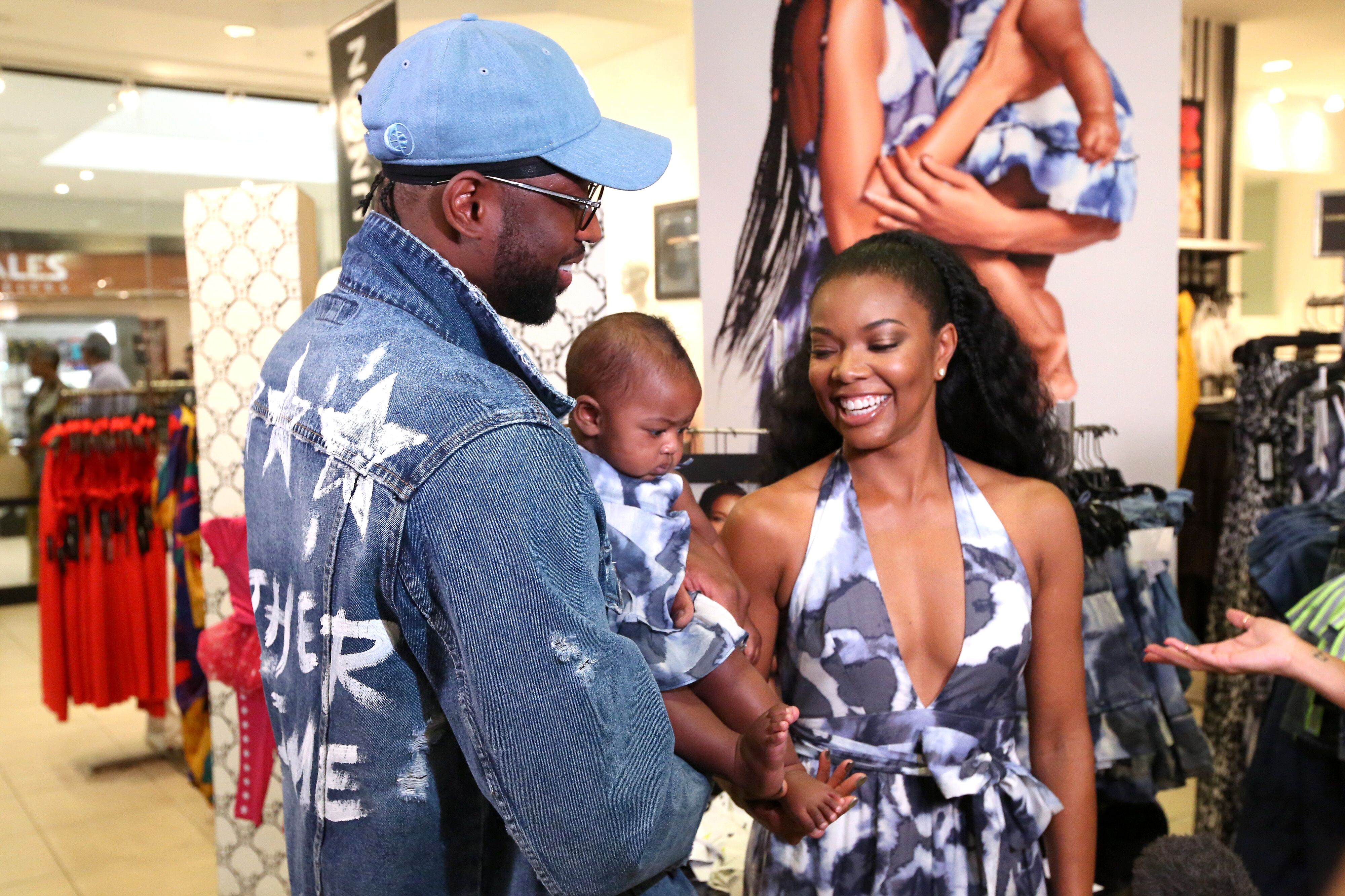 Union believes that there is no perfect style to parent a child, especially that parenthood does not come with a manual.
What is essential, for her, is that each parent acts on their child's best interest, even if that means doing or allowing things you don't agree to.
Union is a mom to Kaavia and helps her husband raise her two step-sons. Being under the limelight, the actress faces a lot of criticism for every decision she makes as a mother.