Freddie Mercury's Expanded Biography Announced on the 28th Anniversary of His Death
Twenty-eight years after the death of "Queen" lead singer Freddie Mercury, the legend lives on with another award, a playful challenge, and the release of the Japanese edition of Freddie's autobiography.
Early in September,  a new and extended version of Freddie Mercury's life hit the bookshelves. Compiled and edited by Greg Brooks, the official "Queen" archivist, and extra 8,000 words worth of previously undiscovered interviews, reel-to-reel tapes, old cassette recordings, and rare radio programs made the extended cut.
SOON AVAILABLE TO ALL HIS LOYAL FANS
The book is Freddie's life in his own words, and spanning 20 chapters, it includes a collection of the legend's quotes and stories about his experiences through the decades. 
But due to Freddie's love for Japan, the announcement came on the 28th anniversary of his death, November 24, 2019, that the singer's autobiography will be translated and made available to his loyal followers in the Asian country from December 20
According to Simon Lupton, the visual producer for "Queen," the band performed in Japan for the first time in 1975 at Nippon Budokan, and since then, the band gathered a loyal following still going strong to this day.
"Greg and I are very proud to be able to share our book in a country we know Freddie loved dearly, and are extremely grateful to Shinko for making it happen," Simon said. "We really hope readers have as much fun discovering more about the extraordinary icon that is Freddie Mercury through his personal thoughts and feelings, as we did compiling them into this book."
THE AWARD
With the ink barely dry on the press release, the AMAs came around during which hopefuls kept their fingers crossed that the soundtrack to Queen's "Bohemian Rhapsody" film would walk away with a win. 
After going up against the soundtrack of Lady Gaga's film "A Star is Born" and "Spider-Man: Into the Spider-Verse," "Bohemian Rhapsody" took the win as the Favorite Soundtrack this year.
Congrats to @BoRhapMovie on winning #AMAs Favorite Soundtrack! 🎉 pic.twitter.com/yUQRzC8VDW

— American Music Awards (@AMAs) November 25, 2019
For those wanting to see if they can match the vocals of the legendary singer, YouTube and Google Research put together a fun challenge in partnership with The Mercury Phoenix Trust.
FUN WITH FREDDIE
Called the FreddieMeter, fans can join in the challenge by using the interactive tool to pick one of four pre-selected songs, "Don't Stop Me Now," "Somebody To Love," We Are The Champions," or "Bohemian Rhapsody," before singing it karaoke-style into their computer's microphone. 
The interactive tool will analyze your voice after singing, and produce a scorecard to let you know how much you sounded like the legendary singer or not.
FREDDIE FACTS
Freddie is arguably one of the most iconic singers of our time, and this year, he would have celebrated his 73rd birthday. Although his life was cut short due to AIDS complications, he will always be remembered for his electrifying performances and personality.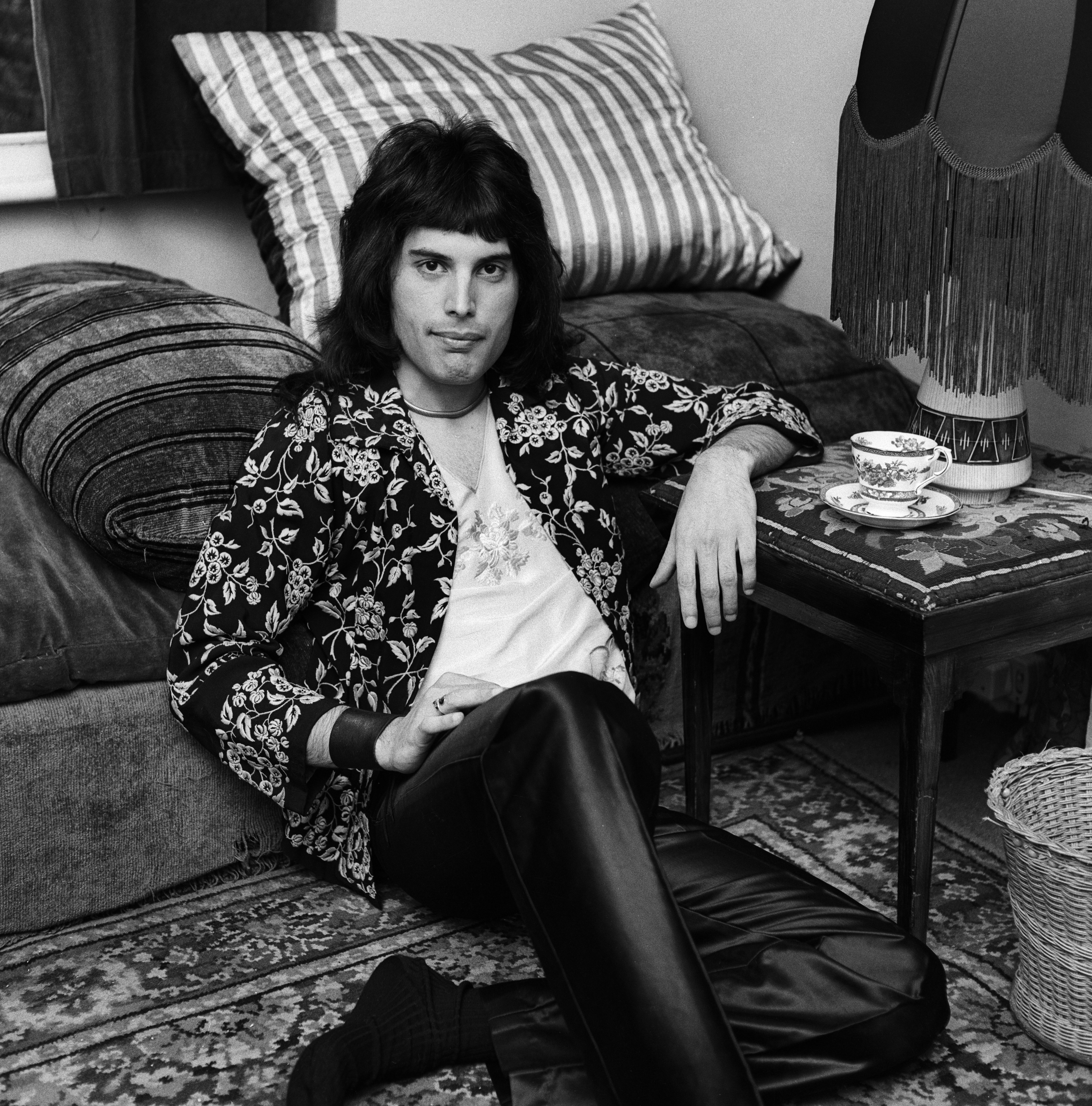 Born Farrokh Bulsara in Stonetown, Zanzibar, on September 5, 1946, the famed singer started calling himself "Freddie" at the age of eight while attending the famed boarding school for boys called St. Peter's School close to Bombay.
While at St. Peter's, Freddie Mercury started his first band, The Hectics, along with four classmates, but no one had any idea back then that he would become a legend in and after his time.