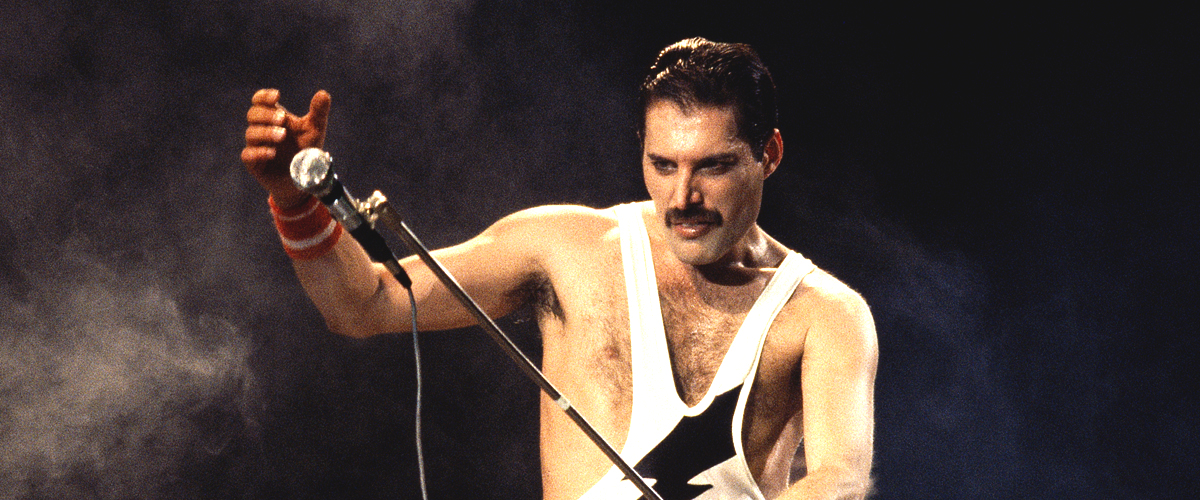 GettyImages
15 Facts About Freddie Mercury's Whirlwind Life & Career
Freddie Mercury would have celebrated his 73rd birthday on September 5, but his life was cut short 28 years ago from AIDS complications. To celebrate the life of one of the most iconic singers of our time, here are some lesser-known facts about his life and career.
Freddie Mercury is remembered for his flamboyant and electrifying personality on stage, but once he was off the spotlight, the lead vocalist of Queen went back to his introverted, private lifestyle.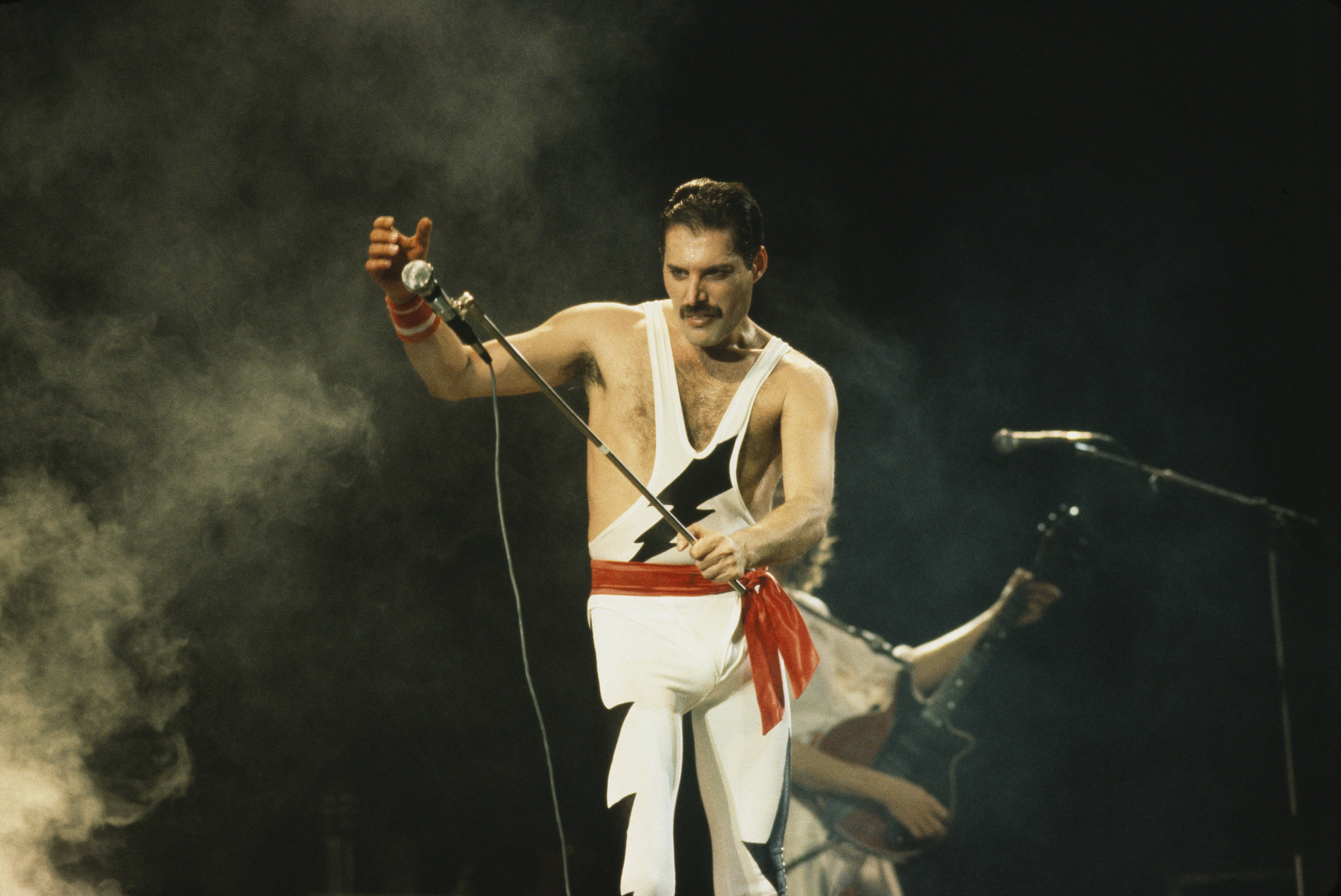 Freddie Mercury performing on stage with British rock group Queen, 1985. | Photo: GettyImages
He was a talented musician and performer on stage, and a kind, romantic soul on his daily life. To celebrate his legacy and his upcoming birthday, here are some facts about Freddie's fruitful life and career.
His real name wasn't Freddie Mercury
Mercury was born as Farrokh Bulsara on September 5, 1946, in Stone Town, the central city of Zanzibar which is now part of Tanzania. Since in the '40s, Zanzibar was still under the protection of the British government, Mercury was born a British citizen.
His parents, Bomi and Jer Bulsara, were Parsis and they practiced the Zoroastrianism.
When Freddie was 17, the family had to move from Zanzibar to Middlesex, England, to escape the revolution for independence, in which thousands of people with an Arab or Indian background were killed.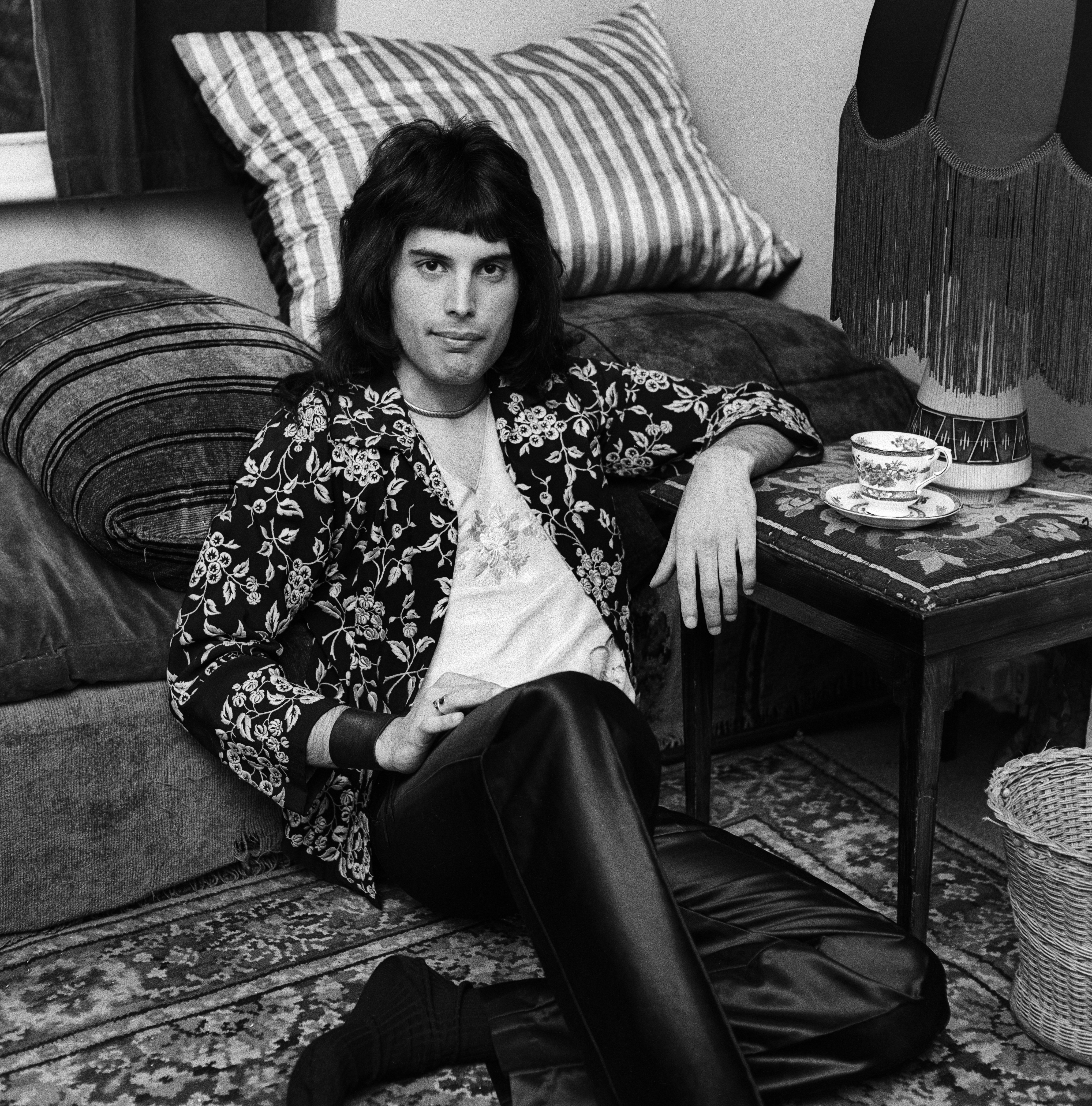 British singer and songwriter Freddie Mercury, lead vocalist of the rock band Queen. August, 1973. | Photo: GettyImages
The birth of the name Freddie Mercury
When he was 8, Mercury was sent to study at St. Peter's School, a prestigious boarding school for boys in Panchgani near Bombay.
There, he formed his first band, the Hectics, alongside four classmates. They would often perform covers of rock & roll artists at school events but were not allowed to venture into playing outside of school.
It was around that time at St. Peter's that Farrokh started calling himself Freddie.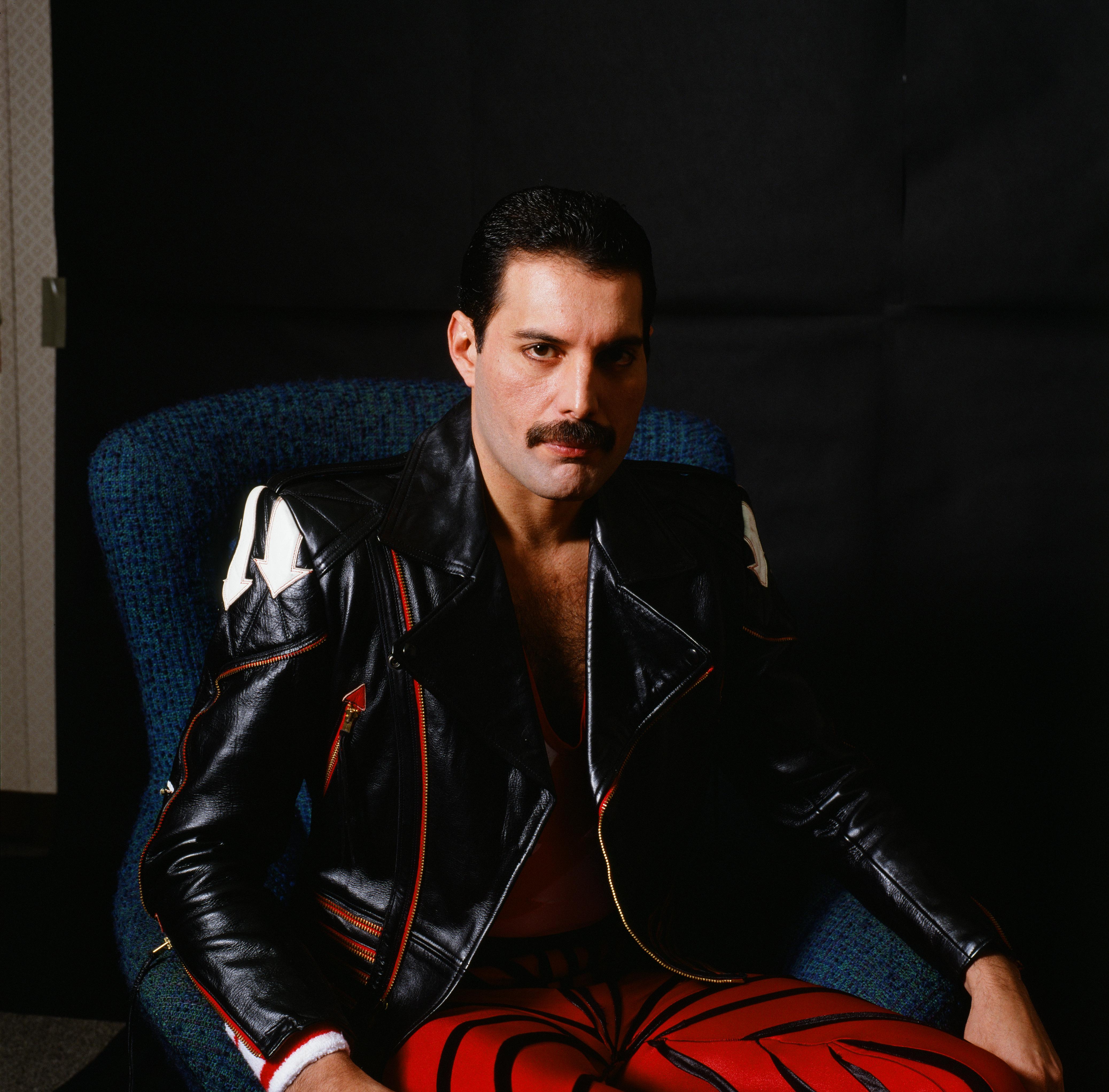 Freddie Mercury of Queen, portrait for Japanese music magazine 'Music Life', Tokyo, Japan , 1985. | Photo: GettyImages
A talented graphic designer
After moving to England, Freddie enrolled at the Isleworth Polytechnique, now known as the West Thames College, to study art.
He also studied art and graphic design at Ealing Art College, obtaining his diploma in 1969.
These skills would later come in handy when Freddie designed the logo of Queen shortly before the release of their first album in 1973.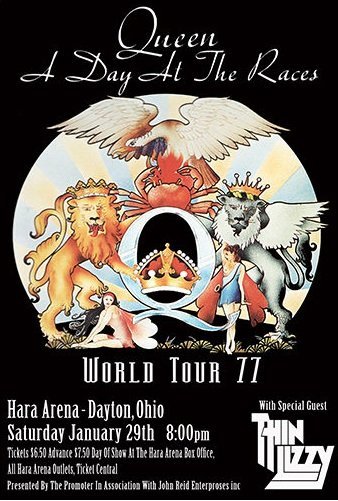 Queen poster for a January 1977 concert in Dayton, Ohio. | Photo: Wikimedia Commons Images
The design, known as the "Queen Crest" features the animals of each of the members' zodiac signs: two lions for John Deacon and Roger Taylor (Leo), a crab for Brian May (cancer) and two fairies for Mercury (Virgo).
A phoenix, a stylized letter Q and a crown completed the iconic logo.
Freddie's mysterious vocal range
Freddie is said to have had a four-octave vocal range. He could go from a deep baritone in his speaking voice, to a high tenor note when singing.
In 2016, a research team studied Mercury's voice to try and understand his appeal. They pointed out Freddie's fast vibrato and use of the subharmonics technique as his unique characteristic but were unable to confirm if Mercury had the four-octave range he claimed.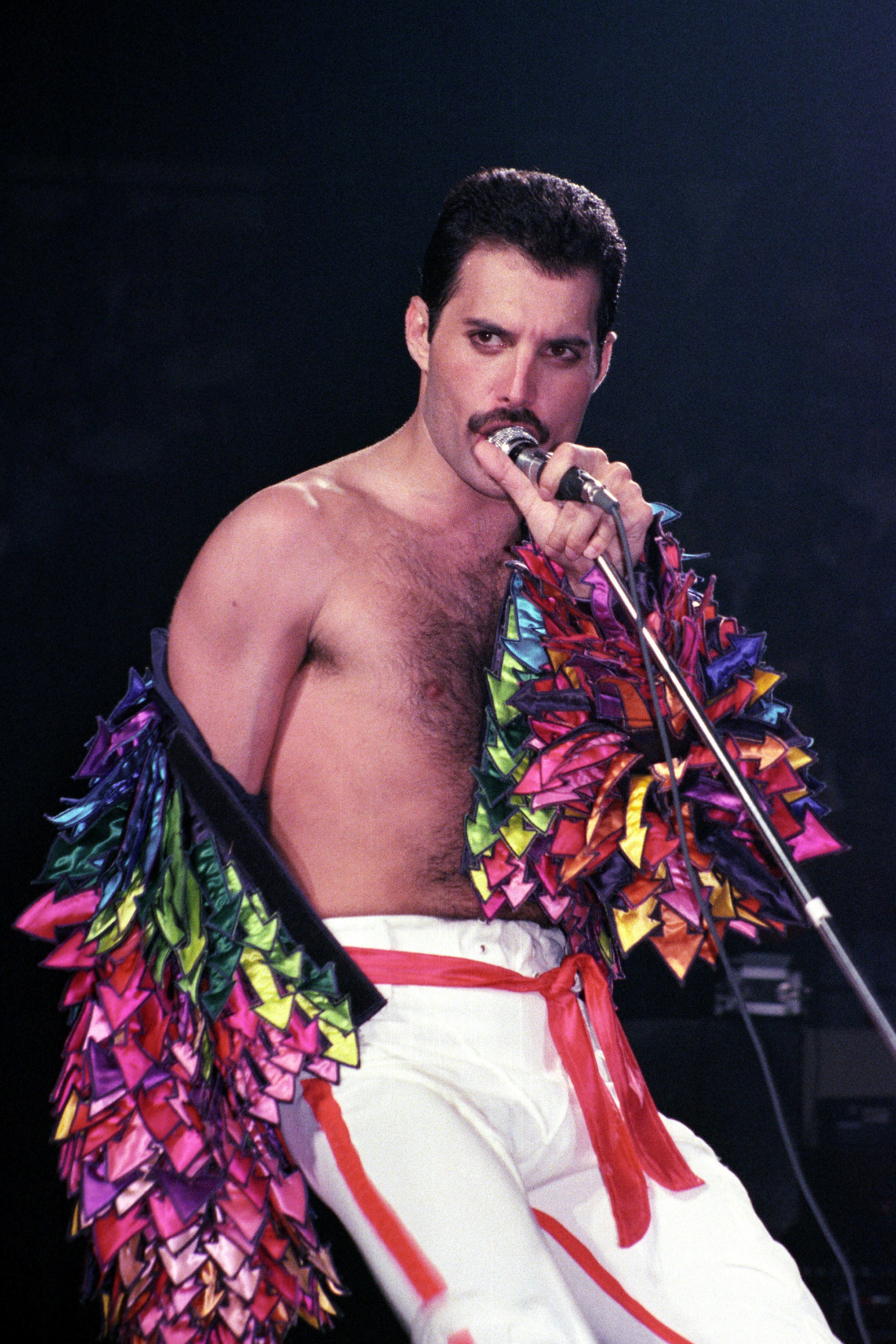 Freddie Mercury of Queen performs at Madison Square Garden on July 27, 1983 in New York City. | Photo: GettyImages
His on-stage persona was very different from his real-life self
Mercury is often described as a kind and shy person that had a hard time opening up to strangers.
Dave Clark, one of Mercury's best friends who was at his bedside when he died, said of the legendary star:
"Freddie was very dear, thoughtful, and noble. In his private life, he was the real opposite of that provoking star. He was very considerate. His nobleness wasn't directed only towards his friends and co-workers, unknown people have also often profited from it.
And continued:
"He loved common, normal people. On the stage, he was dazzling, arrogant, provoking, but he was very, very human in private life."
Freddie Mercury of Queen performs during Live Aid at Wembley Stadium on 13 July 1985. | Photo: GettyImages
Freddie was a devoted cat-person
The singer was a cat-lover, and at one point, he had up to six felines in his home.
He loved his pets so much that, while on tour, he would call his former lover and friend Mary Austin to put the cats on the phone so he could talk to them.
He also dedicated one song to one his favorite cats, "Delilah" which is on the 1985 album "Mr. Bad Guy."
He took Princess Diana to a gay bar
Freddie was friends with Princess Diana in the mid-'80s.
One night, they were hanging out with actress Cleo Rocos and comedian Kenny Everett when Diana heard the trio was planning on going to the Royal Vauxhall Tavern, the most famous gay club at the time. And she wanted to join.
To make sure the Princess could have a good time without causing a scene, Mercury and Everett dressed her in drag. She wore an army coat, a cap and a pair of Mercury's mirrored sunglasses, according to a memoir written by Rocos.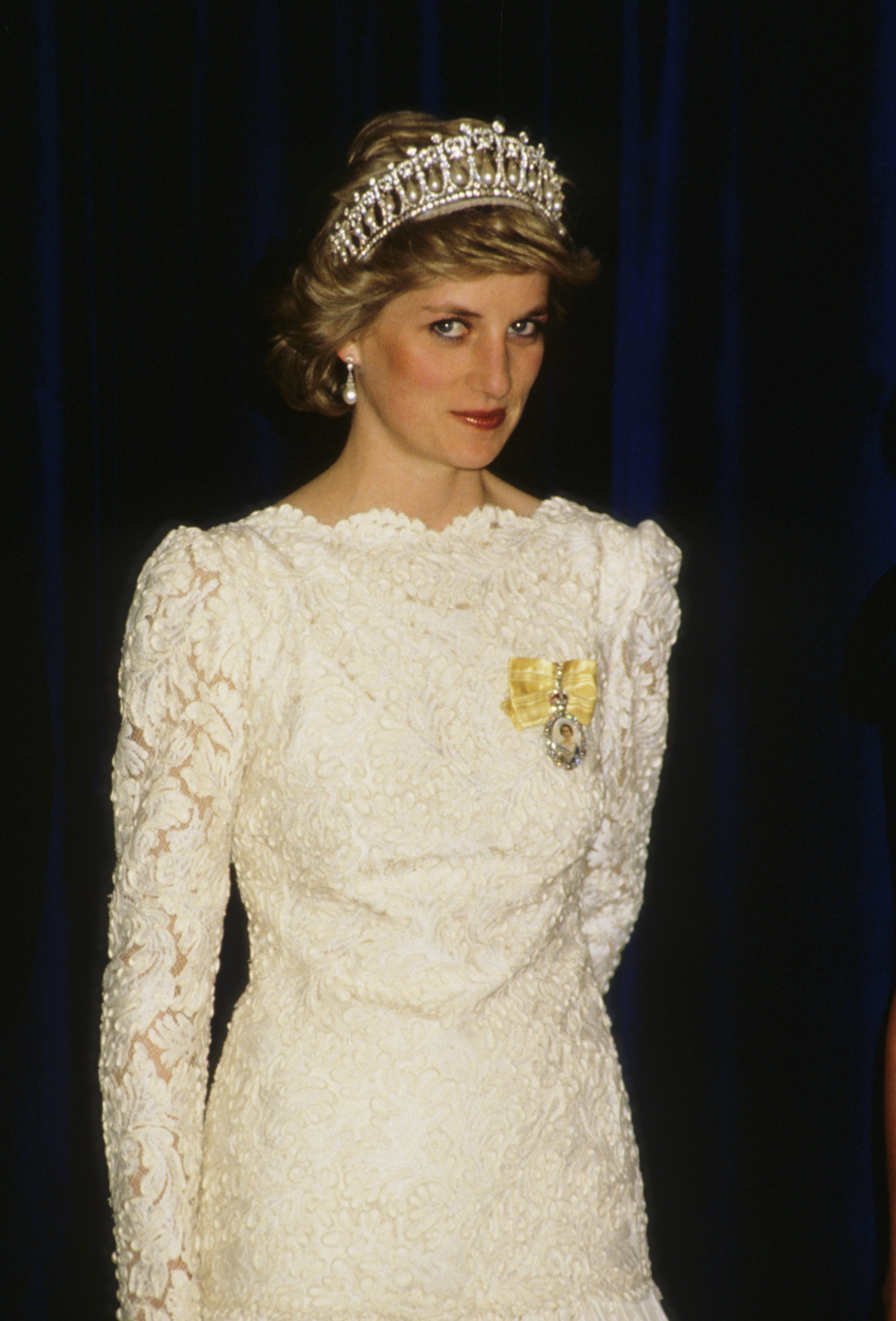 Princess Diana in Vancouver on May 3, 1986. | Photo: GettyImages
Mercury worked at an airport
Before all the glitz and glam of entertainment became his lifestyle, Freddie Mercury used to work as a baggage handler in Heathrow Airport.
Last year, British Airways' Heathrow baggage handlers paid tribute to the late singer on his 72nd birthday by performing a surprise routine of "Bohemian Rhapsody."
A Regal name
Mercury decided to name his band Queen, despite the resistance from his bandmates and their initial management team.
Although Freddie said he was aware of the gay connotations the name should evoke at the time, he preferred to focus on the "regal" and "splendid" sound of it.
"It was a very strong name, very universal and very immediate; it had a lot of visual potential and was open to all sorts of interpretations," he said in a 1977 Rolling Stone interview. "I was certainly aware of the gay connotations, but that was just one facet of it."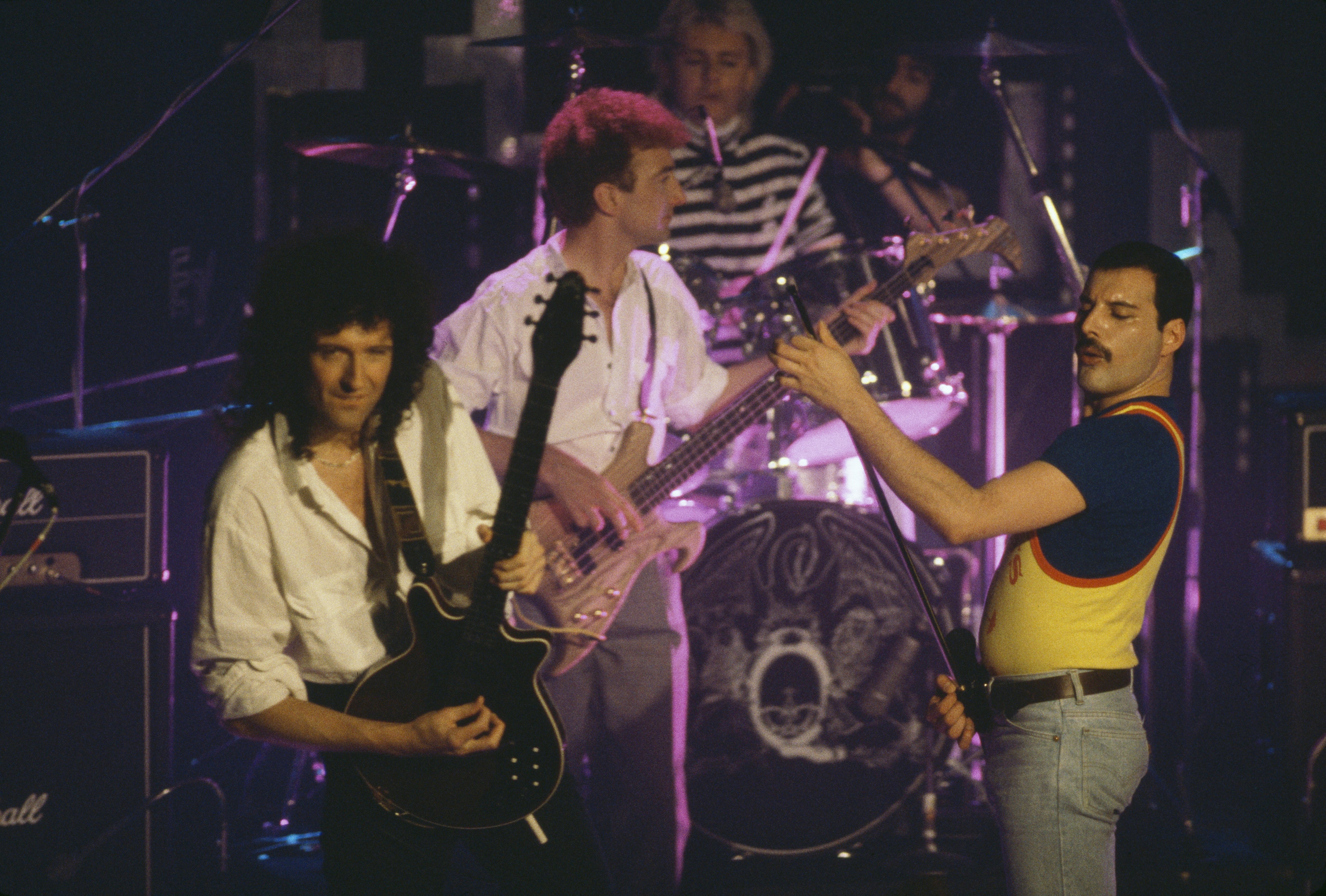 Queen performing on stage, 1986. Left to right: Brian May, John Deacon, Roger Taylor and Freddie Mercury. | Photo: GettyImages
He had a solo career
Although Freddie's success with Queen was unmatchable, he detoured from the band on two occasions to do solo work.
The first album, "Mr. Bad Guy" was released in 1985 and topped the UK album charts. His second album, "Barcelona," was released in 1988.
Freddie recorded "Barcelona" with Spanish soprano vocalist Montserrat Caballé, and the work received mixed critics for being a mix of opera and pop music.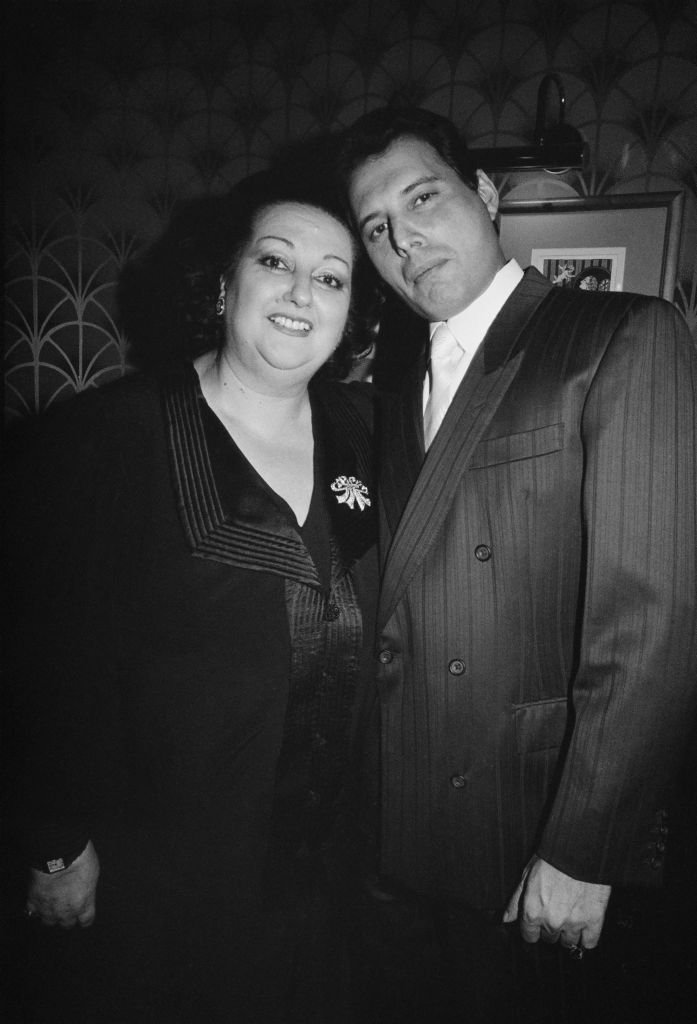 Montserrat Caballe with singer Freddie Mercury of British rock group Queen, December 1988.| Photo: GettyImages
Queen and the King of Pop
Like any other music fan, Freddie was a huge fan of Michael Jackson and the Jackson 5.
In between 1991 and 1983, the pair got the chance to collaborate in several demos, including a version of "State of Shock" which Jackson re-recorded later with Mick Jagger.
Sadly, none of the singles were completed. There are several versions of the story about why they didn't finish the project, including one that says Mercury was annoyed with Michael because he brought a llama to the recording booth.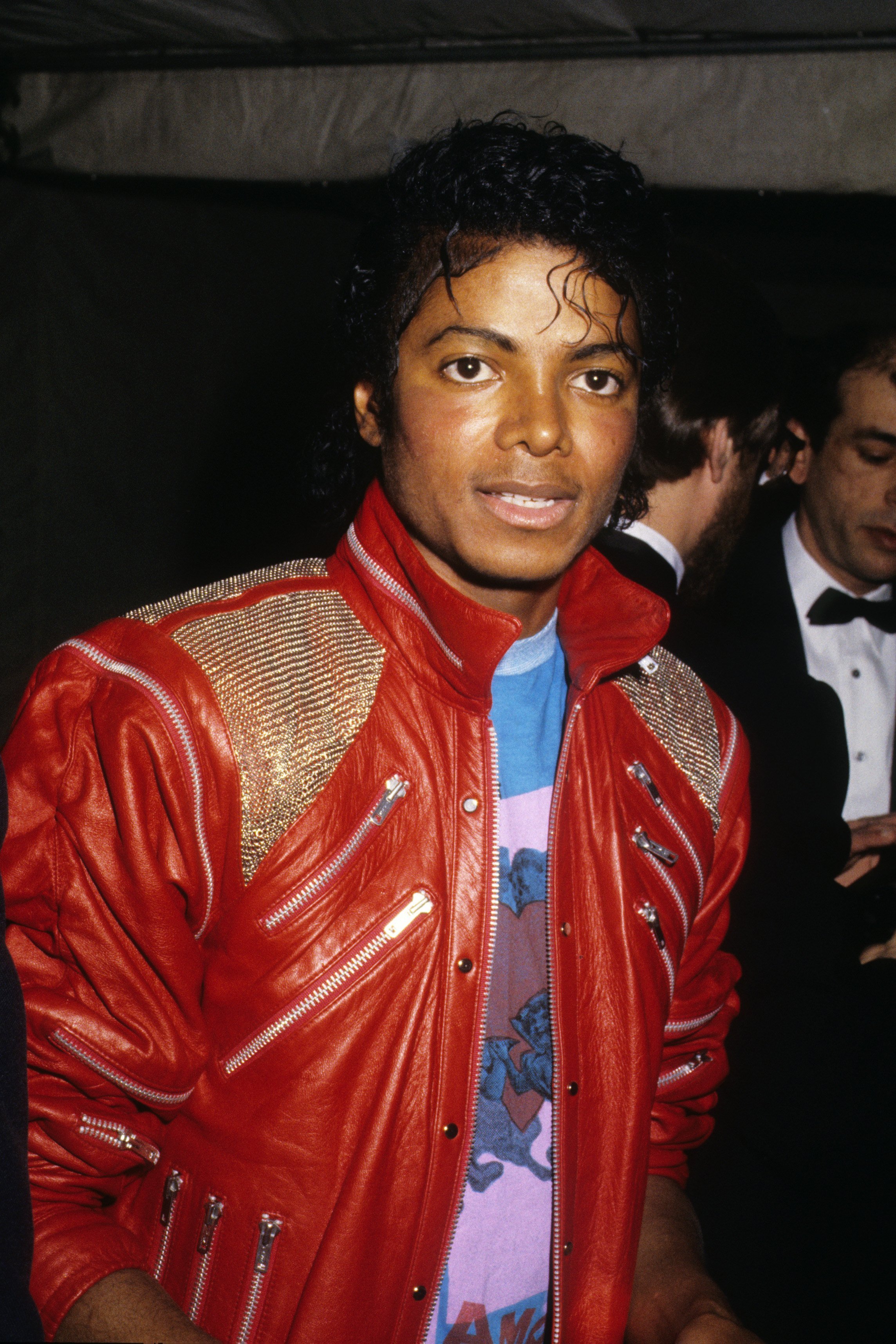 Musician Michael Jackson in Los Angeles circa 1990. | Photo: GettyImages
His romance with Mary Austin
In the '70s, Mercury was in an established relationship with Mary Austin, whom he met through a mutual friend. They lived together in West Kensington, London.
However, when Mercury confessed to Austin that he had an affair with a male record executive, she left him. They moved out of their shared flat, and Mercury bought Austin a place nearby.
They maintained a close friendship through the years, and Mercury even wrote the song "Love of My Life" for Austin.
"All my lovers asked me why they couldn't replace Mary, but it's simply impossible," Freddie said once of the woman. "The only friend I've got is Mary, and I don't want anybody else."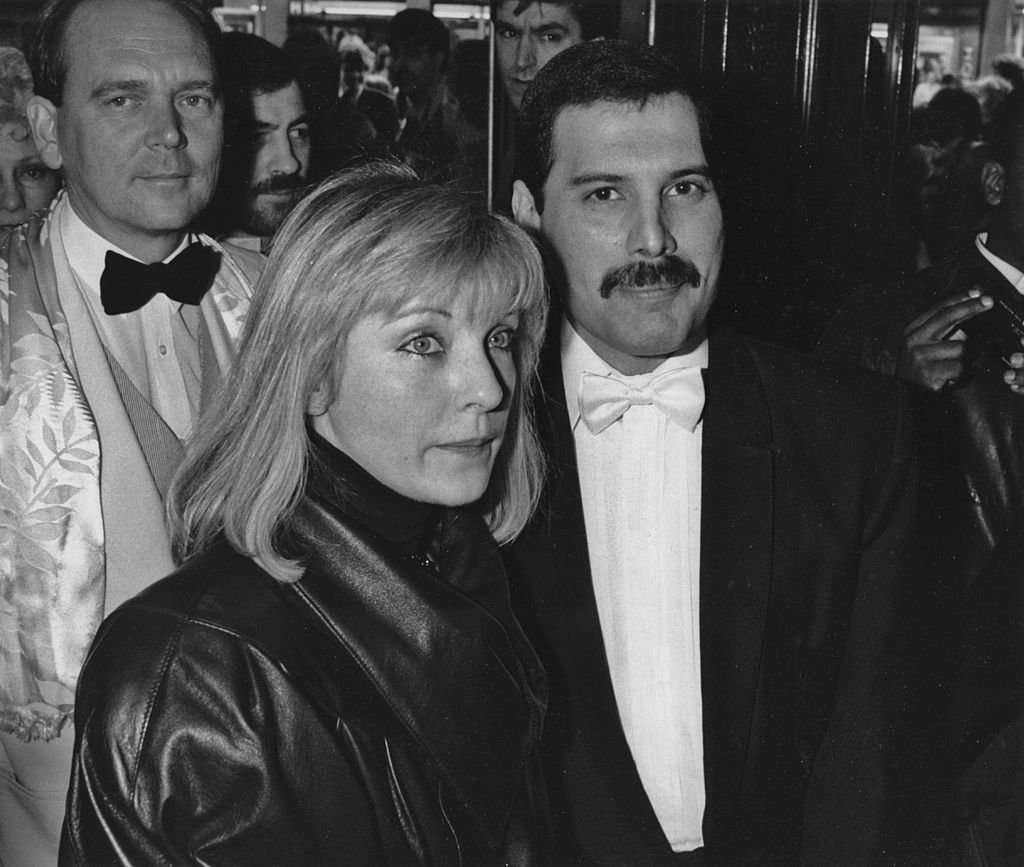 Freddie Mercury with his friend Mary Austin at an after-party in London for 'Dave Clark's Time - The Musical', 9th April 1986. | Photo: GettyImages
His last lover
Although Freddie never came out as a gay man publicly, he wasn't hiding either.
In the last six years of his life, Mercury was in a committed relationship with Irish hairdresser Jim Hutton.
In 1987, two years into their relationship, Mercury was diagnosed with AIDS. At the time he told Futton, "I would understand if you wanted to pack your bags and leave," the man recalled in his memoir book.
To which Hutton replied, "don't be stupid. I'm not going anywhere. I'm here for the long haul."
Hutton took care of Mercury as he battled the disease, and he said the singer passed away wearing a gold ring he had giving him as a symbol of their commitment.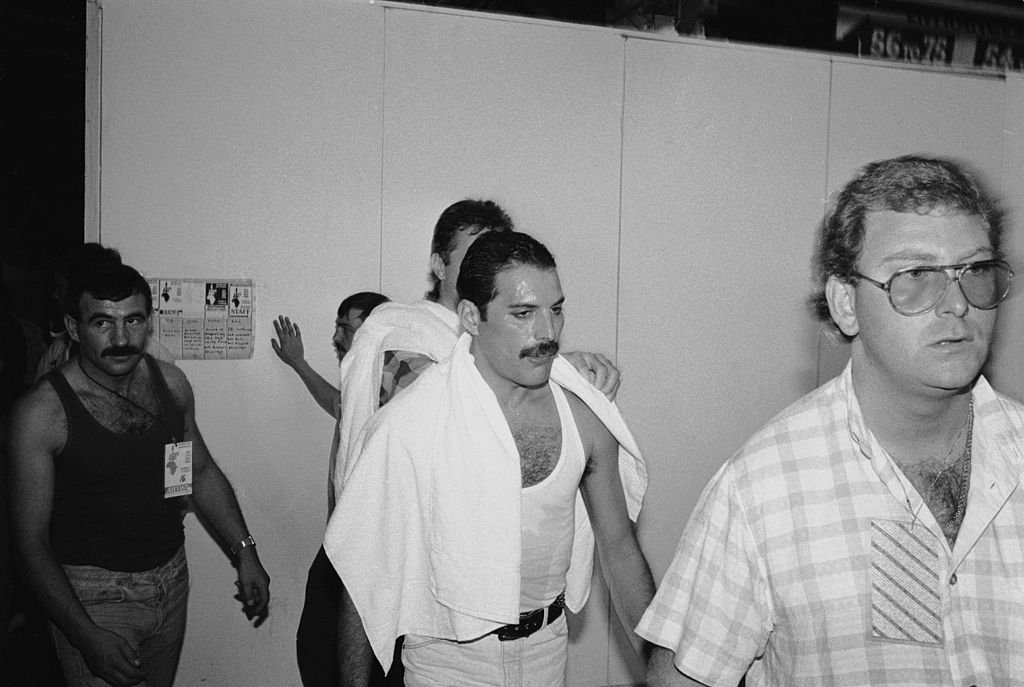 Freddie Mercury backstage at the Live Aid concert at Wembley, 13th July 1985. On the left is his partner Jim Hutton. | Photo: GettyImages
He made his diagnose public two days before his death
For months before his death, there have been rumors about Mercury's deteriorating condition and what could have caused it.
Most people assumed he had AIDS, but he and his closest friends always denied the news, until he decided it was time to come clean on November 22, 1991.
He invited Queen's manager to his home and prepared a public statement where he revealed his diagnose. About 24 hours later, Mercury passed away from bronchial pneumonia resulting from AIDS.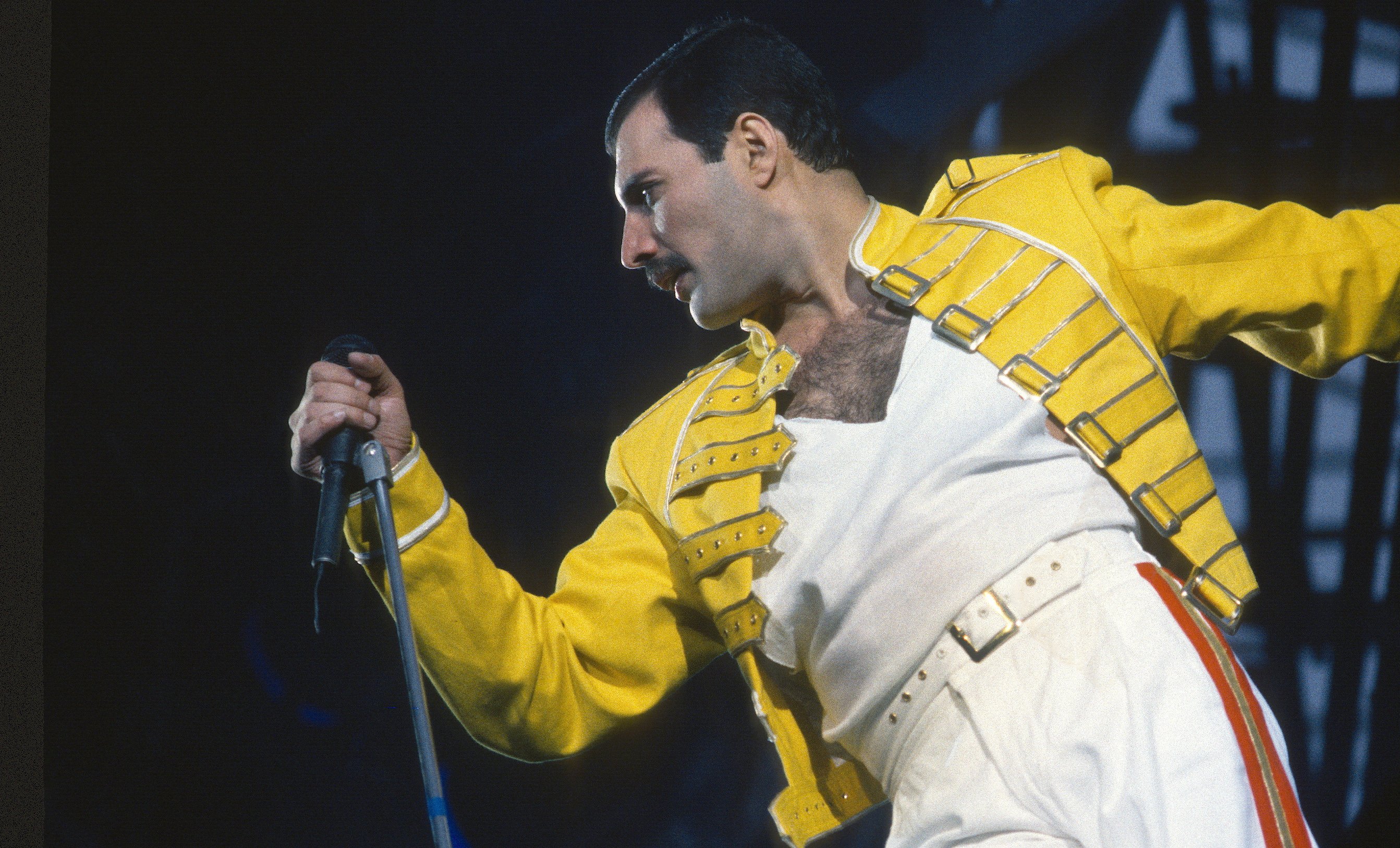 Freddie Mercury of the rock group Queen perfumes at a concert on January 01, 1986 in London, England. | Photo: GettyImages
Resting in secret
After his death, Mercury's body was cremated, and at his request, his ashes were given to Mary Austin.
Two years later, Austin left her home with the ashes and following her friend's last wish, hid them in a place where Freddie would have eternal undisturbed rest.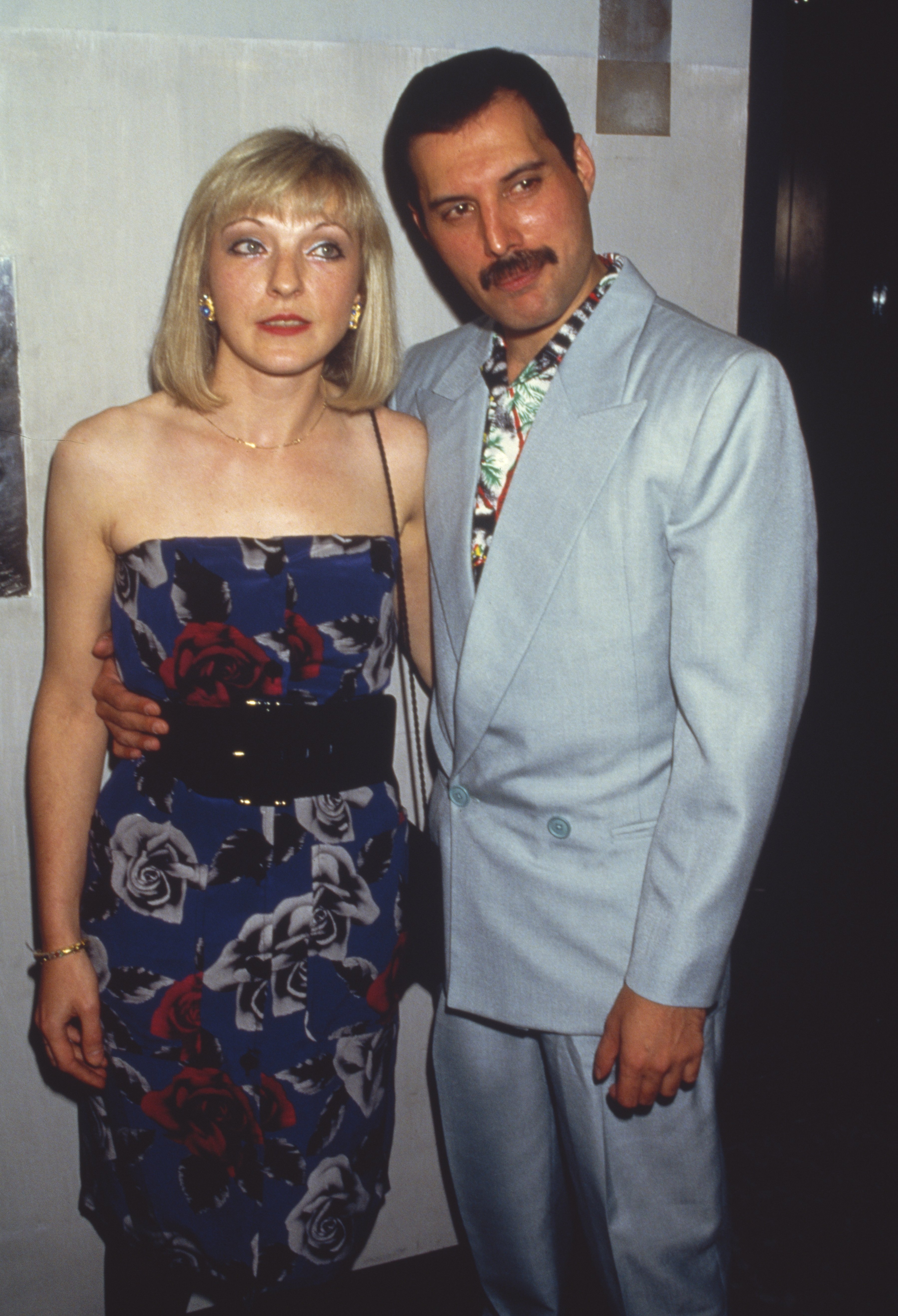 Freddie Mercury with his friend Mary Austin at an after-party for Queen's Wembley concerts, Kensington Roof Gardens, London, 12th July 1986. | Photo: GettyImages
She hasn't shared the location with anyone, and to this day, Freddie Mercury's final resting place remains a secret.
Please fill in your e-mail so we can share with you our top stories!