Jamie Lee Curtis Brought 'Today' Host Hoda Kotb to Tears with Her Kind Words at the End of an Interview
Jamie Lee Curtis was outspoken with her wishes for "Today" host Hoda Kotob in a recent sit-down interview. Kotob was in tears in response to the kind words from the actress. 
Curtis was on the sets of the "Today" for an interview to promote her new movie "Knives Out," and when the interview almost came to an end, Curtis announced who she would love to vote for in the 2020 Elections. 
Curtis was talking about her journey to sobriety when she suddenly changed course and expressed her wishes, that Kotob set her sights on Politics.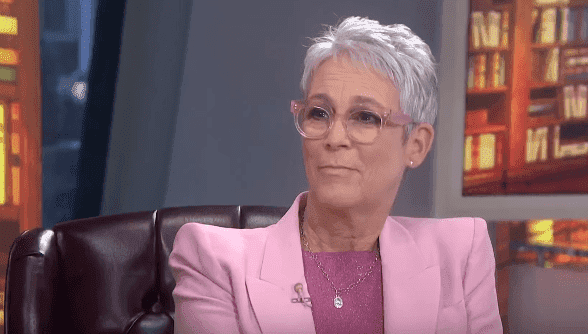 CURTIS'S KIND WORDS
"I think you should run for President," said Curtis, 60, as the co-host, Kotob broke out in a confused laugh only to realize later that Curtis was serious about her wishes. Curtis added:
"I think you embody the absolute best because you have little babies at home and you suit up and show up in this incredibly grounded way that makes people feel safe."
As Kotob sat stunned in her seat, Curtis went on to add that Kotob was an extraordinary example for everyone and repeated her wishes for Kotob to be the next president. 
HODA'S REPLY TO THE AMBITIOUS REMARK
Stunned and visibly emotional, Kotob seemed lost for words for a moment, as Curtis stated, "Sorry, just saying — that's how I feel."
We're all a little teary after watching @jamieleecurtis' message to @hodakotb! pic.twitter.com/0RlFZjvIEv

— TODAY (@TODAYshow) November 21, 2019
As Kotob regained composure and wiped tears from her eyes, she burst out laughing and said, "Thanks for coming by. That was a weird ending."
Supporting her favorite candidate she wished entered the fray for the 2020 presidential election, Curtis went on to chant, "Hoda! Hoda! Hoda!"
CURTIS'S TAKE ON THE POLITICAL SCENE
Earlier in the interview, Curtis had grazed the current political scenario in the States while she talked about the state of affairs in her new movie "Knives Out." She said, 
"At the center of the movie is this beating heart of this immigrant, a perfect movie for this holiday. There's plenty of red meat, plenty of blue meat, we throw it at each other and in the middle is something very important: love."
In response to Curis's kind words, Carson Daly quipped from back in the studio. Daly playfully remarked, "Look out, Oprah 2020" addressing the Oprah fans who want her to run for the office.